HOT 100: Recruitment sector proves its durability
17 January 2023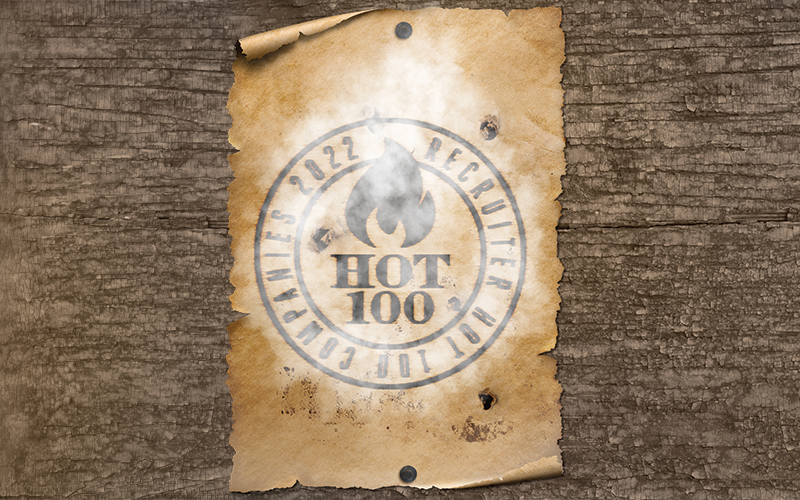 This edition of the Recruiter HOT 100 demonstrates the sector's resilience and its ability to navigate periods of uncertainty.
2022 was a year of significant change for the UK recruitment sector. Amid a volatile macroeconomic and political backdrop, the sector's resilience was once again evident, with another year of buoyant activity. Acute skills shortages and candidate scarcity drove strong demand in the hiring market and there are no signs of this dissipating in 2023, despite recessionary concerns. The UK recruitment market has proven its durability across all stages of the economic cycle, which will continue to support the sector's prospects for the year ahead.
This edition of the Recruiter HOT 100 demonstrates the sector's resilience and puts the spotlight on its ability to successfully navigate periods of significant uncertainty, which augurs well in view of a wider economic slowdown in 2023. An increasingly dynamic market has seen an influx of new entries in this year's HOT 100 list, with 63 new entries in total. The recruiters included in this year's list encapsulate the sector's resilience in all stages of the economic cycle, with average year-on-year revenue growth of 26.2%, indicating a successful post-pandemic rebound for the sector.
Despite the challenges faced by recruiters, the HOT 100 has become increasingly competitive, with minimum gross profit per head (GP/head) required to feature increasing by more than 50% to over £115k. This evidences the success of the sector in rebounding post-pandemic and in raising the productivity bar. Particularly showcased this year are recruiters who have successfully navigated not only the challenges within the recruitment sector, but also within the sub-sectors into which they are recruiting.
Sectoral breakdowns of this year's list reinforces the buoyancy of sectors such as IT, technology and healthcare, which are demonstrating high growth amid a backdrop of significant candidate shortages. Companies with a clear sub-sector specialism remain a key focus for institutional investment, demonstrated by all 13 HOT 100 companies currently backed by private equity deriving a significant proportion of their revenues from sub-sectors that are typically experiencing structural labour shortages.
Despite the challenges posed by the macroeconomic and geopolitical landscape, recruiters have become increasingly more efficient in 2022. The revenue and GP figures filed by this year's HOT 100 companies increased by a combined £1.3bn and £687.9m respectively, despite an average employee increase among this year's featured companies of just one – 2021, 206; 2022, 207. Overall, recruiters featured in this year's list have experienced substantial growth in almost all metrics relative to their figures for the previous accounting period, offering a more positive sector overview when compared to last year's analysis. This reinforces the sector's resilience and creates a solid foundation for growth in 2023.
Size profile
Continuing the trend from 2021, mid-market recruiters have yet again outperformed many of their larger peers, with eight of the HOT 100's top 10 producing revenues far below the average revenue of £92m for the HOT 100. The success of mid-market recruiters at creating a more efficient, profitable business with less revenue than larger players is being driven by three key factors:
Greater agility and adaptability to increasingly challenging macroeconomic, regulatory and legislative volatility.
A clear strategic focus on a small number of high growth, candidate scarce sectors.
Increased levels of innovation and technology driven strategies often underutilised by larger generalist recruiters.
The number of HOT 100 recruiters in the smallest employee number bracket (20-30), increased by 50% from 10 to 15 companies, while those employing more than 200 fell by 26% when compared with last year's list. This shift reflects the high level of fragmentation within the sector, which is increasing, with significant growth being achieved by recruiters with a strong, refined value proposition and service offering.
---
Margin trends
The proportion of recruiters in this year's list generating a GP margin in excess of 40% is greater than not only the period in focus this year, but it is also the largest recorded in the recent history of the HOT 100 publication. Furthermore, the proportion of recruiters in the list producing less than 20% profit margins has fallen to the lowest point in recent history. This reaffirms the raised bar for competitiveness of the HOT 100 list and provides a barometer for the recruitment industry's consistent outperformance and resilience, particularly in the context of the macroeconomic challenges that the sector has faced. As is to be expected from the recent wider market volatility and recessionary outlook, entrants showed a higher temp/perm NFI [net fee income] weighting in favour of temp recruitment as clients, particularly those operating in cyclical industries, which tend to demand temporary employees more so than permanent employees during periods of uncertainty. This demonstrates the dynamic nature of the sector and its ability to pivot to meet prevailing market conditions and requirements.
---
Key findings
The 2022 HOT 100 companies reported a collective sales increase of £1.3bn from the previous year, representing a 17% rise to £9.2bn, driven by a greater presence of mid-market companies and the success of the sector in rebounding from the pandemic.
The minimum GP/head required to feature in this year's HOT 100 list increased by 54%, reflecting the growing prioritisation of operational efficiency in the post-pandemic environment.
Where disclosed, HOT 100 companies' temp/perm split was weighted in favour of temporary placements, positioning the cohort well to face any economic slowdown, which could have a detrimental effect on permanent hiring activity.
The most prominent recruitment sub-sector in 2022 was technology, with 42 companies in the HOT 100 recruiting into the sector. Increasing levels of demand for related talent are driving strong recurring and reoccurring NFI streams. This is set to continue in light of candidate scarcity in the market.
Executive search recruitment was the third most prominent sector in this year's HOT 100. The increased presence of this sub-sector reflects a growing impetus from forward thinking companies to improve management teams and introduce new C-suite talent and roles into companies to address key issues such as sustainability, diversity and equality.
Thirteen companies in this year's HOT 100 have private equity (PE) investment, illustrating the benefit of institutional investment in achieving market leading metrics. Average annual sales growth achieved by this year's PE entries was 34% compared with 25% for those not backed by a financial acquirer.
Productivity (GP per employee) for this year's group of HOT 100 companies increased by 28% year-on-year, from £124,538 last year to £159,072 this year. This is a stark contrast from last year's list, as average year-on-year productivity fell by 7.4%, illustrating the improved efficiency of market players, despite macroeconomic volatility.
Six companies in this edition of the HOT 100 list had at least two subsidiaries qualify to be included in the list. The most successful groups in terms of number of subsidiaries included were Impellam Group and nGage, with three subsidiaries each, illustrating the benefits of scale and a diversified service offering.
In view of the severity of skills shortages, it is clear that hirers are increasingly leveraging the competencies of the UK recruitment sector and actively seeking out partners that can help improve their access to quality candidates, as part of long-term talent procurement strategies. This augurs well for 2023 and positions the sector for another year of robust and resilient performance.
---
Methodology
The data for this year's HOT 100 which shows the companies with the highest GP per employee has been rigorously analysed and validated based on the following:
Qualifying criteria – to qualify, companies must generate a GP of at least £1.5m and have at least 20 employees.
Groups and subsidiaries – where a group company and one or more of its subsidiaries would qualify for the list, the 'TopCo' is excluded to prevent double counting; there is no limit to the number of subsidiaries of the same group company which can appear in the list.
Accounts – latest available accounts for 2021 or 2022 have been used (draft accounts are permitted).
Jurisdiction (Geography) – overseas operations of UK-based companies are excluded; where UK specialists place talent worldwide from their UK base, this is included.
Employees – in calculating GP/head, the number of employees is derived from the company's latest accounts.
---
Gambit Corporate Finance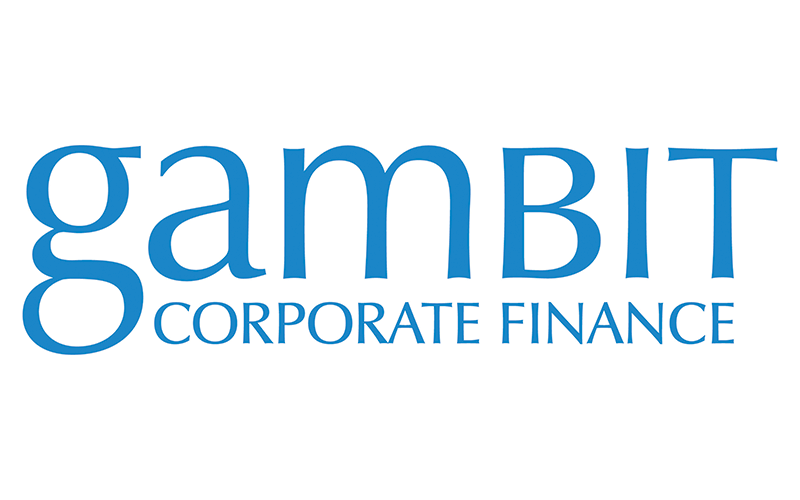 Established in 1992, Gambit is an independent corporate finance advisory firm specialising in advising private and public companies on mid-market transactions in the UK and overseas. With offices in London and Cardiff, Gambit is widely recognised as a market leader in M&A advice in the Human Capital sector, having built up detailed industry knowledge and an enviable track record in deal origination and execution.
Gambit's dedicated Human Capital team has deep relationships with investors, vendors and acquirers in the sector and has significant M&A market experience across acquisitions, disposals, management buy-outs, fundraisings and restructurings.
Gambit operates both in the UK and internationally as part of Corporate Finance International, a global partnership of leading independent investment banks and corporate finance practices in 18 countries.
Gambit's recent Human Capital M&A experience includes the Management Buy Out of Outsource UK and the sale of MPCT to Learning Curve Group.
---
2022 key trends & 2023 outlook
A key trend among the recruiters in this year's HOT 100 list is the superior performance of recruiters servicing high-growth, candidate-short sub-sectors, including Technology, Finance and IT. Technology continues to be the most prevalent recruitment sub-sector for 2022, with 42 of the HOT 100 companies operating in the sector. Amid a backdrop of increasing digitisation and the importance of robust IT infrastructures and technological innovations in the post-pandemic environment, we expect the sector will also prominently feature in future years.
A further trend concerns the sector's demonstrable resilience throughout economic cycles, which is evident from the significant profitable growth of key market players in the eligible period. With UK job vacancies significantly outstripping unemployment, hirers are placing greater value on the services of recruiters with access to large candidate pools which will, in turn, support buoyant trading conditions in 2023.
Finally, the HOT 100 list illustrates the quality and competitiveness of the UK recruitment sector. In refining tens of thousands of companies to just 100, the quality of companies in the sector is evident and, despite the fragmented nature of the sector, we see significant headroom for market share growth and look forward to seeing an influx of new entrants next year.
We would like to congratulate all those that made this year's Recruiter HOT 100 and we look forward to receiving another batch of high-quality entries for the 2023 list later this year.
To see the HOT 100 chart and the whole feature, click here.
Image Credit | Shutterstock