My Brilliant Recruitment Career – Karen Alexander
Karen Alexander
17 April 2020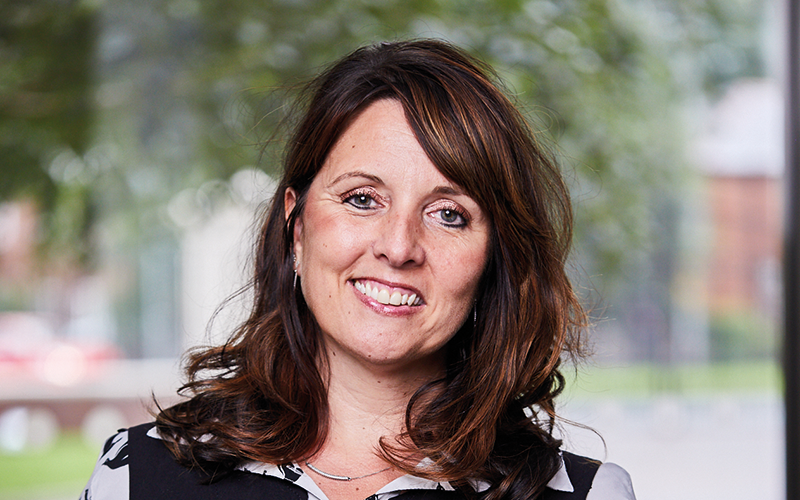 Karen Alexander is managing director at Intelligent Resource
What was your earliest dream job?
An estate agent. Early on I focused on the sales part of the role and I ended up being an estate agent running a branch just outside Glasgow, where a lot of the rich and famous live, so I had lots of interesting house viewings.
What was your first job in recruitment and how did you come into it?
It was in high-street recruitment doing admin and secretarial temporary recruitment in Glasgow many moons ago. I actually went from estate agency into that, because I think like most people you don't just wake up one day and decide you want to be in recruitment – you kind of fall into it.
Who is your role model – in life or in recruitment?
My dad was absolutely phenomenal at sales and I really looked up to him. He's my role model. He taught me everything he knows.
What do you love most about your current role?
There are lots of things I love but I especially love the fact I have full autonomy to build and shape the business. I thoroughly enjoy working with the team and having an influence on people's careers. I'm very passionate about the recruitment industry, which is why I've been in it for so long. I just find it really interesting; having that kind of influence on somebody's life when they move roles and being part of one of their key milestones in life.
My dad was absolutely phenomenal at sales and I really looked up to him. He's my role model"
What would you consider to be the most brilliant moment of your career?
My recent appointment to managing director.
What's the best or worst interview question you've ever heard?
Probably the worst is, "If you were an animal – what would you be?" That's my pet hate – pardon the pun!
What's your top job to fill?
We've got some exciting roles in the digital space with a retail client. They're doing quite innovative things in digital and there are some senior leadership roles that we're recruiting for.
Laugh or cry, what did your most memorable candidate make you want to do and why?
A combination of laughing and crying when you hear the endless book of excuses for not going to an interview. I think we've all had those moments in our career in recruitment… A lot of dead relatives – people seem to have a lot of unlucky relatives around them.
What would you regard as your signature tune?
If it's to get me on to the dancefloor, it would be Dignity by Deacon Blue, but if it's about challenges I've overcome, then it's Ain't No Mountain High Enough by Marvin Gaye and Tammi Terrell.
Karen Alexander managing director at Intelligent Resource