The Dying to Work campaign is a game-changer for terminally ill workers
Steve Shutts
11 September 2019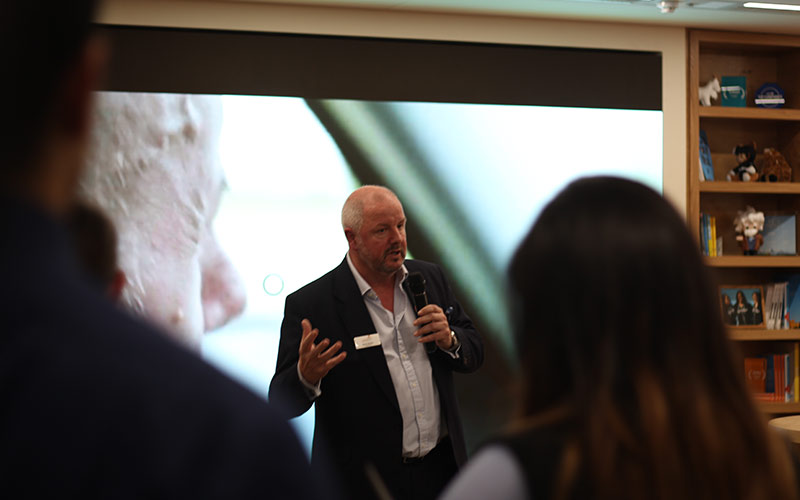 Recruiter's Charity of The Year Astriid chairman Steve Shutts on the TUC taking its Dying to Work campaign to protect terminally ill workers to the road.
The impact of a terminal diagnosis encompasses every area of a person's life and when it comes to work, employees living with a health condition have major concerns. All too often, this comes down to a lack of clarity around their employer's diversity and inclusion values, which can then conjure hundreds of questions that cause more stress and worry, from 'What do I tell my boss?' to 'Can I still work during treatment?', and more shockingly – 'Am I going to lose my job?'.
The TUC's Dying to Work campaign highlights that companies need to do more to protect our terminally ill workforce, and at Astriid we're right behind it. People shouldn't lose their jobs, or be denied access to employment, because of a health condition – not when they still have a passion to work and valuable knowledge and expertise to share.
What our founder David Shutts, and many of our members, have stated is that while their illness may have robbed them of many things such as energy and body weight, their professionalism, skills and experience could not be invalidated – they still had a huge contribution to make.
Being able to return to work after treatment, or continue throughout it, can act as a great catalyst to change a person's mindset from worthlessness to one of value. Working can help people feel like the person they did before diagnosis and help to provide a sense of accomplishment. When people feel as though they are again making a genuine contribution, it can help them to feel more positive about their life and the battle that lies ahead, not to mention the very welcome distraction from the day-to-day challenges posed by ill health.
Astriid was founded for this very reason: to help the millions of people who want to continue working in some capacity in spite of their diagnosis. David's message to politicians, policy makers, employers and others was clear: "Don't write us off just yet. We might have cancer, and we might need a little bit of extra help, but many of us can and are absolutely willing to make a contribution to workplaces across the country. A little bit of flexibility from an employer can make all the difference to helping us achieve this goal and change our lives for the better."
While the TUC is doing a great job in helping companies pledge to protect terminally ill workers – a huge step in showing people that work is not off the table – Astriid champions the entire 'invisible talent pool' of people with long-term health conditions. By playing an important bridging role between patients and employers, we connect people with meaningful work opportunities – ones which can give them positive focus – while benefitting employers with candidates who are ready and willing to work.
With the UK facing a well-recognised skills gap across sectors ranging from IT to engineering, plus the ever-increasing uncertainty of Brexit, there is an opportunity for employers to tackle the crisis by accessing this extraordinary pool of talent. All it calls for is a little flexibility.
As well as pledging support, businesses need to take action and adapt a more inspired and modern view of the world of work, such as abolishing the '9-5' culture or updating traditional recruitment processes. And potential employees must take a broader approach to applying their skills to alternative job opportunities.
For more information on how businesses can tap into this invisible talent pool, contact Astriid here.
• Comment below on this story. You can also tweet us to tell us your thoughts or share this story with a friend. Our editorial email is recruiter.editorial@redactive.co.uk