Sponsored: Simplify Help Agencies with Unlimited Free Credit Initiative
4 April 2019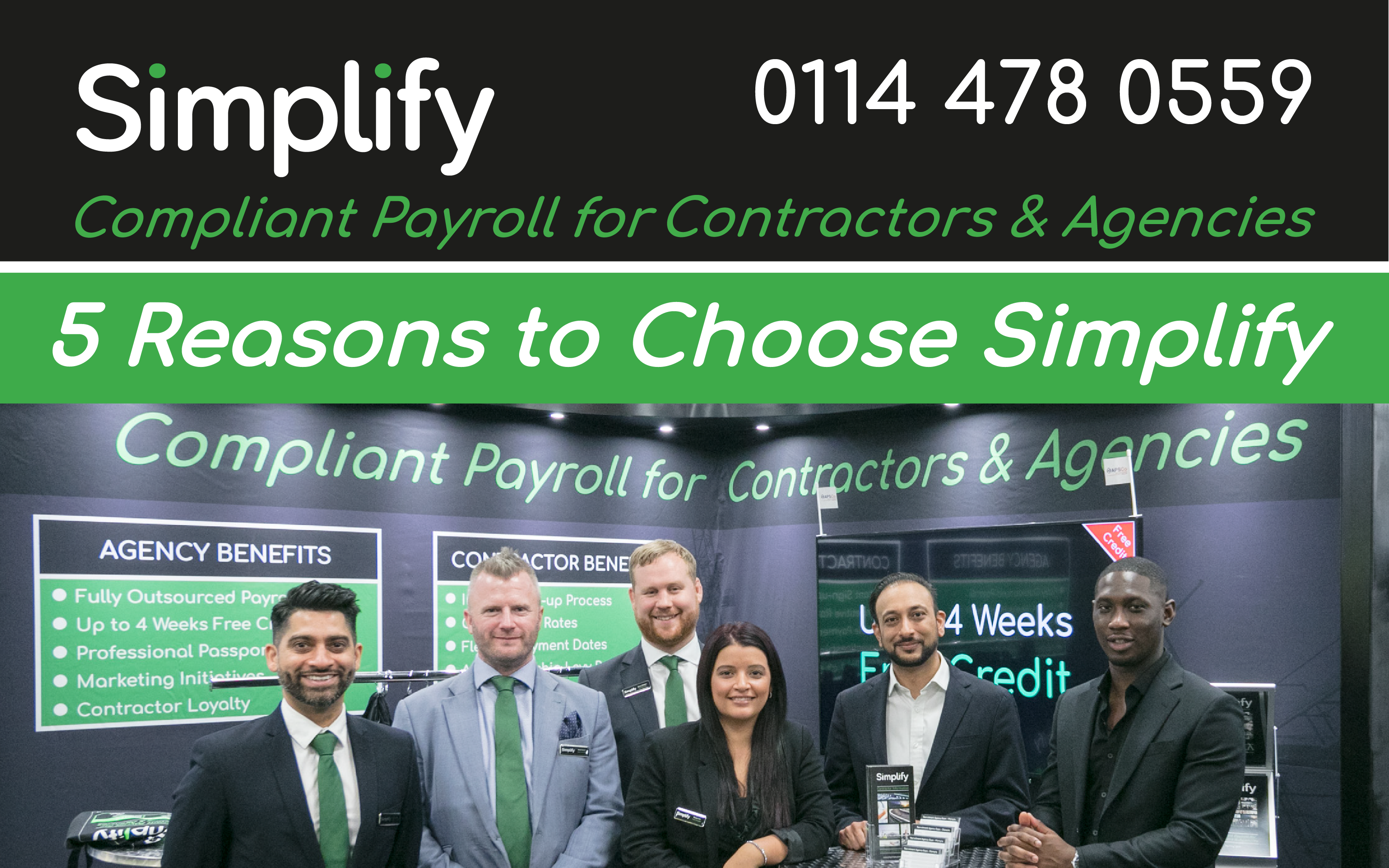 Recruiters choosing Simplify as their Umbrella provider can access up to four weeks unlimited free credit on their payroll costs via an enlightened initiative designed to assist agency growth.
Simplify is one of the fastest-growing and most compliant payroll providers in the UK and is committed to enhancing our clients' commercial performance via an array of exclusive initiatives and benefits as outlined below:
Free Funding for Payroll
Agencies can access up to 4 weeks unlimited free uncapped credit on their payroll costs by choosing Simplify as their preferred payroll provider. This genuine offer is made free of interest or fees and has the ability to transform an agencies' cashflow thus enabling the business to invest in meaningful growth strategies unencumbered by loans or factoring costs. 
 
Total Compliance Credentials
Quite apart from our continued status as a Professional Passport-approved Umbrella company, Simplify is an active APSCo Affiliate member who supports the aims and aspirations of both organisations. Our audited processes and procedures protect agency owners and directors against any risk of debt-transfer or supply-chain risk.
 
Apprenticeship Levy & Holiday Pay Options
Unlike many other Umbrella companies, Simplify contribute to contractors Apprenticeship Levy payments (where applicable) and also offer a transparent choice of holiday pay options including accrued or paid out weekly. Both initiatives assist contractors to increase their net take-home pay whist enhancing agency loyalty and trust.
 
Whole of Market & National Coverage
Simplify provide a comprehensive portfolio of payroll models including Umbrella, CIS, PAYE & Limited Company each supported by efficient administrative centres in Sheffield & Derby, plus a new sales office in central London. Our sales team cover the whole of the UK and will be delighted to meet with you anytime.
 
Exclusive APSCo Executive Lunch
Tower of London – Wednesday 1st May 2019 – 12.30 – 3pm
Chaired by Ann Swain – CEO of APSCo

Simplify is hosting an Executive Lunch in the private confines of the Tower of London where temporary recruiters are invited to join an Industry Roundtable chaired by Ann Swain, CEO of APSCo. Guests will be treated to an amazing insight into the Tower whilst swapping ideas and opinions over a sumptuous three-course lunch. Places are strictly limited so please express your interest via [email protected] 
We welcome enquiries from temporary recruitment businesses inspired by the potential of working with Simplify and encourage you to telephone 0114 478 0559 to arrange an initial consultation of email [email protected].

In the meantime, please view www.fundingforpayroll.co.uk for more information or to download a copy of our latest sales brochure.