House of HR goes from strength to strength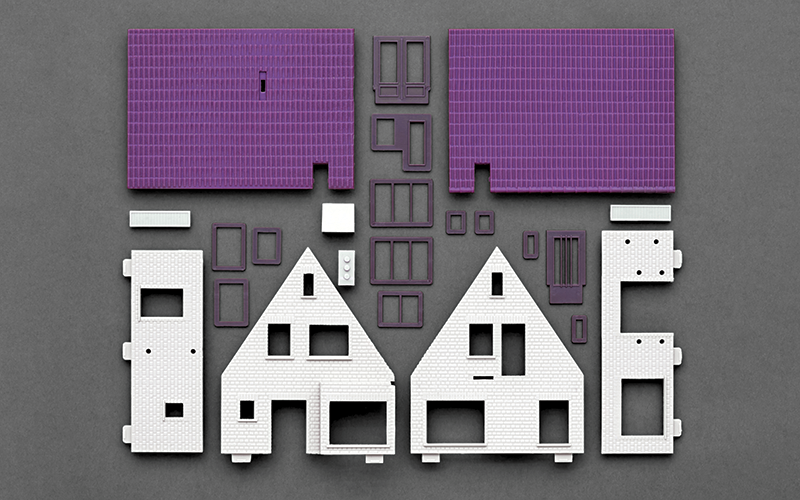 The company's origins go back to 1995, and there is no slowing down for a major player in the recruitment game. Rachel Masker investigates
House of HR has grown in just over 10 years from a Belgian-based staffing group to one of Europe's biggest recruiters.
Set up in 2012, under the Accent umbrella, the group has spread its net across the continent. It has a presence in 11 countries, mainly operating in Belgium, Germany and the Netherlands. It also has branches in France, Spain, Poland, Romania, Hungary, the Czech Republic, Luxembourg and Italy.
Last year the holding group had a turnover of €2.2bn (£1.95bn) and an internal headcount of more than 5,000 spread across 700 offices. Its speedy expansion is largely down to deep-pocketed private equity partners and so-called 'buy and builds' – the bolting together of smaller companies to create a business empire.
In May 2022, House of HR sold 55% of its stakes to US private equity giant Bain Capital in a mega-size deal. From IT service provider Solcom in Germany to healthcare provider TMI in the Netherlands, the group is constantly looking for new opportunities to add to the group's impressive portfolio.
But there are no plans at present to expand into the UK, says CEO Rika Coppens, who was named among the top 50 most powerful HR women in the world. She added: "That being said, our expertise in foreign recruitment and in certain niche areas could also add value in the UK market, so who knows? Maybe going forward, we will make that step. Never say never."
Asked how important the buy and build strategy has been to House of HR's growth, the well-regarded CEO said: "Having a private equity partner in your ownership brings expertise, a large network and flexible financial opportunities to grow faster with more or bigger M&A [merger and acquisition] deals. With our new partner Bain, we are working together on a bright, strong future for House of HR."
---
No choc shops please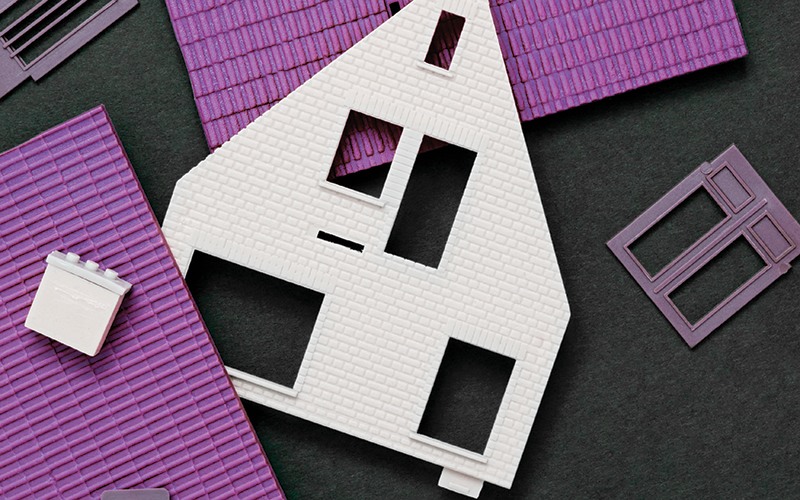 Conny Vandendriessche founded Accent, which grew into one of the biggest HR players in Europe, out of "vengeance", she says.
Vandendriessche felt overlooked by her father, who considered her two brothers the only viable successors to take over his wholesale plant business. "He tried to downsize my entrepreneurial ambition to a small chocolate store – the ultimate cliché for a Belgian girl. "I refused to do that," she said in an article for Thrive Global.
To compensate, aged 31, she co-founded Accent combining the quality of an executive search firm with the flexibility of temporary contracts. The 'temp to perm' business model reaped dividends for both Accent and House of HR.
After an intense 20-year career growing the company, she stepped down as CEO. House of HR was acquired by a private equity group, but Vandendriessche still holds 10% of the shares and a seat on the board. And the self-made entrepreneur is still doing her bit to increase diversity at board level both as a head-hunter and investor in female-led companies.
In addition to her role at House of HR, she is managing partner and founder of 'We Are Jane', a new private equity group. The fund prefers to invest in companies with high achieving women at the helm who may be under the radar of traditional private equity groups.
Vandendriessche also sits on several other boards and is an angel investor to young start-ups and entrepreneurs, harnessing her passion for business growth.
---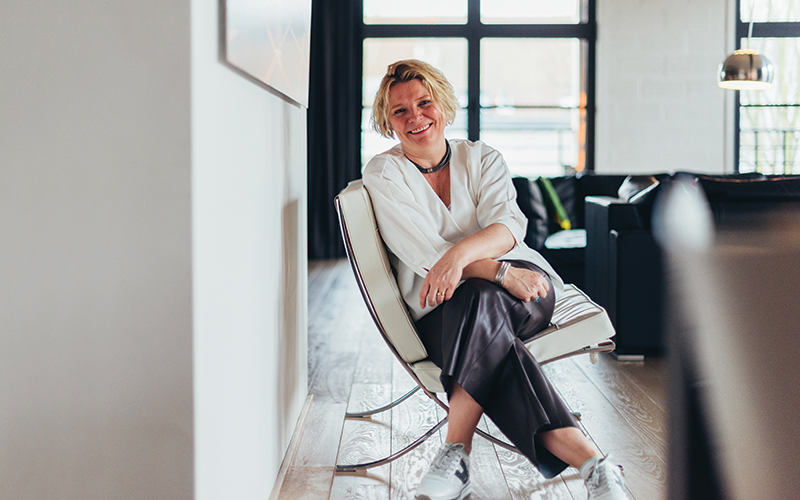 "Diversity is not only a buzzword at House of HR. We also show this in practice with 54% /46% split of women and men in management"
How it all began
The company's origins date back to 1995 when Conny Vandendriessche and the late Philip Cracco founded Accent, a temporary employment agency. The duo opened their first office in Roeselare, Belgium, where House of HR still has its HQ today. Today, Accent is one of the largest staffing companies in Belgium with a network of more than 300 offices across the country.
When House of HR was established in 2012, Accent remained as part of the group. French private equity firm Naxicap became majority shareholder with a 30% stake. Vandendriessche stepped down as CEO but kept a minority stake and a seat on the board. Cracco left the company. Within three years the holding group had expanded internationally with deals in the Netherlands, France and Germany as well as exploring other markets.
Ten years and about 30 acquisitions later House of HR, by now a major European player, sold out to Bain Capital. And company bosses doubled down on their buy-and-build strategy with 16 acquisitions completed in 2022. Turnover increased from €300m in 2015 to €2.2bn in 2021 due to targeted acquisitions and solid organic growth. The group estimates it will land an EBITDA of €350m in 2022, up on €272.7m in 2021.
Coppens (pictured above), who has been CEO since 2017, embodies the strong female leadership that is still important to the group. The CEO said: "Diversity is not a buzzword [for us]. We also show this in practice with 54% /46% split of women and men in management. A majority (of strong) women are reflected in the workforce with a 59/41% split."
Coppens, who has a master's degree in commercial engineering, started her career at PwC, where she worked as an auditor before progressing to chief finance officer at Bureau van Dijk Computer Services (2002-05) and Zenitel (2005-10). Until early 2017, she was CEO of EFR Group, where she was responsible for 1,100 petrol stations, shops and restaurants in Belgium, Netherlands, France and Luxembourg. Coppens entered the recruitment industry when she joined House of HR, first as a board member and then, a year later, as CEO.
---
Timeline
2012-14
Establishment of House of HR. French private equity group Naxicap enters the group as a majority shareholder with a 30% stake
Accent, now part of House of HR, has grown to 227 offices in Belgium and the Netherlands
Conny Vandendriessche steps down at CEO but retains a minority stake in House of HR and a seat on the board of directors. Philip Cracco, who co-founded Accent leaves the company. Jerome Caille is appointed new CEO, a position he holds for 3 and a half years
2015:
Acquisition of Covebo in The Netherlands
Acquisition of Abylsen in France
Acquisition of Continu in The Netherlands
2016:
Acquisition of Gritt in Belgium
Acquisition of Zaquensis in Germany
Acquisition of TIMEPARTNER (TP) in Germany
2017:
Acquisition of Vialegis in Belgium
Acquisition of Redmore in The Netherlands
Establishment of NOWJOBS in Belgium under Accent Jobs
Rika Coppens appointed CEO of Accent Jobs and House of HR
2018-20:
Several 'boutique" brands companies acquired by different 'powerhouses' including Belgatech, MT&V, Schollmeyer & Steidl, Vnom, ITDS, PI, Pharmacos, Mykelson, Eurojob, ETA, Techmatch and more
2021:
Establishment of House of HR Germany in response to the merger between TIMEPARTNER & Zaquensis
Acquisition of three new boutiques – Greenworking, Solyne and Avanti GMBH for powerhouses Abylsen, Continu Professionals and TIMEPARTNER
Acquisition by House of HR of a new powerhouse Cohedron in The Netherlands
Cohedron acquires Vanberkel Professionals and Bureau Brug
2022:
Bain Capital, one of the largest private equity firms in the world, becomes the new majority shareholder with a 55% stake
16 acquisitions completed in 2022, including German IT service provider SOLCOM, a new IT powerhouse, Dutch healthcare providers TMI, France-based StaffMe and Germany-based LDPersonal
---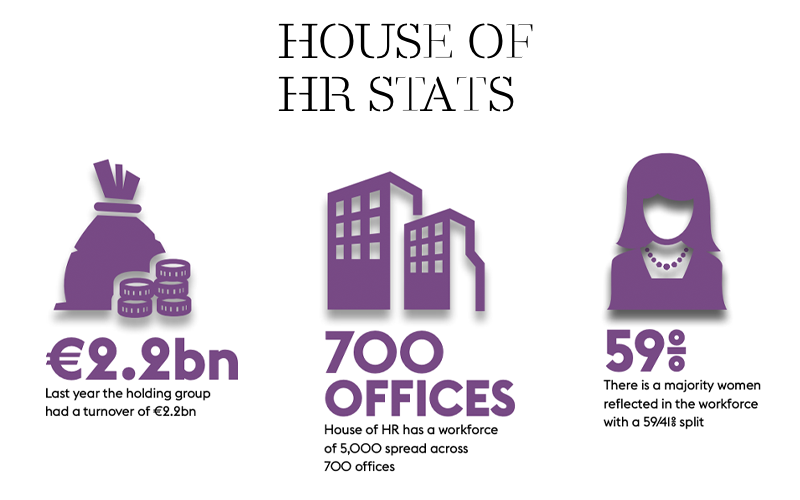 House of HR 'Happy Rebels'
House of HR is renowned for its multi-brand strategy and being growth focused. The holding group has acquired about 50 temporary employment and staffing companies all operating under their own brand in specialist markets. By merging small companies, private equity groups can boost sales and access larger financing pools for expansion, according to industry experts.
But merging dissimilar cultures and integrating systems is often a challenge.
House of HR employees, however, are known as 'Happy Rebels.' Coppens explains: "We grant the companies that we acquire a lot of self-management within a decentralised structure. The local managers are empowered to do a lot of independent decision-making as long as they keep their promises in terms of results. Our hundreds of managers, who are also shareholders of HR, are a great example that we are strongly committed to ownership and accountability."
English is spoken at the corporate level with all the companies. This ensures "a level playing field where everyone can raise their point," said Coppens, adding they were all obliged to use common digital and reporting platforms which "sometimes takes time" to implement.
Today, founding company Accent is the largest direct subsidiary or so-called 'powerhouse' without House of HR.
Each platform company or powerhouse serves a certain sector or specialisation. For example, Cohedron has expertise in the public sector, Abylsen is an engineering company while Redmore is an all-round financial specialist.
"Our hundreds of managers, who are also shareholders of HR, are a great example that we are strongly committed to ownership and accountability"
Under each powerhouse there are add-on smaller acquisitions for 'boutique' brands. Boutique brands are active in the same field as their parent powerhouse or are purchased because they add an extra specialism. For example, Accent owns Gighouse, a matching platform for freelancers and NOWJOBS, a digital matching platform for students and flexi-jobbers.
The common theme in all the acquisitions, says Coppens, "is that House of HR supports each of its powerhouses to continue their growth ambitions and thus keep the entrepreneurial drive that House of HR is known for alive".
She sought to explain the company's USP as "Europe's most exciting talent powerhouse, connecting people to possibilities, shaping the world of tomorrow."
So, what is next for acquisitions? Coppens said the focus is on companies that complement its existing offering either in terms of industry specialisation, for example healthcare, IT and the public sector or candidate focus, such as engineering, legal and financial.
Geographically, its attention is on further expansion in the DACH countries of Germany (D), Austria (A) and Switzerland (CH) and "potentially the Nordics."
Coppens declined to comment on Brexit. Asked why there are no plans to expand in the UK, she said: "The UK has never been our primary focus given that we believe our added value towards customers and candidates lies in the complexity of legislation and lack of flexibility offered by the traditional long-term contracts used by most companies. We believe the markets we currently serve are mostly characterised by complex legislation, hence giving us more opportunity to grow and add value."
But the company boss repeated the line: "Never say never."
Image credit | Getty | House-of-HR