Employing people with additional needs must be part of the workforce, not CSR tick box
Employing people with additional needs must be part of the workforce, not CSR tick box
Vanessa Townsend
18 September 2023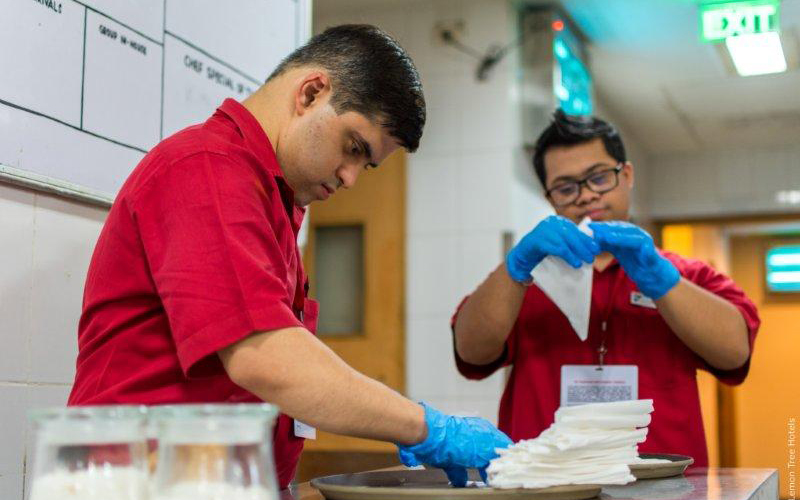 Businesses across Scotland have been challenged to change their approach to training and hiring people with conditions such as Down's Syndrome and autism.
Glasgow Kelvin College will host its inaugural 'Fostering Inclusive Employment Opportunities' conference this week, where Scottish companies will discuss best practice with global leaders in training and employment of people with additional support needs: Indian hotel chain Lemon Tree Hotels and its training partner, Muskaan PAEPID.
Scottish Autism and Down's Syndrome Scotland will also share their insight and experience at the conference.
Funded by the Scottish Government, this conference and visit is the next phase of a long-standing partnership between Lemon Tree Hotels and Glasgow Kelvin College, which was initially funded as part of the UK-India Education and Research Initiative (UKIERI).
Alastair McGhee, director of business development at Glasgow Kelvin College, said: "When it comes to closing the disability employment gap, our colleagues in India have much they can teach us. There's so much our country can learn and they are showing us what's possible.
"Employing people with additional support needs shouldn't be a CSR activity – it's so much more than that. They need to be included as part of the workforce, in supervisory, important, visible roles, not confined to the back office.
"By embracing new approaches to inclusive training and employment, businesses will not only change perceptions, but awaken Scotland's forgotten workforce."At present, more than 15% of Lemon Tree's employees come from marginalised segments of Indian society, including people with intellectual or physical disabilities, widows ostracised by their communities, orphans and abandoned girls, and survivors of acid attacks.
These employees work across all departments – from front office and food and beverage to engineering and finance – of the chain's 92 hotels in 58 cities.
The conference is taking place today [September 18] at Glasgow Kelvin College's Springburn Campus. For more information, please contact Gregor Hollerin.
What's your business's secret to attracting and keeping talent from different backgrounds and circumstances? Recruiter's Investing in Talent Awards wants to showcase your successes in recruiting and retaining diverse talent to build inclusive businesses and industries.
You still have time to enter this year's awards here. See the full list of categories here.
• Comment below on this story. Or let us know what you think by emailing us at [email protected] or tweet us to tell us your thoughts or share this story with a friend.