CONTRACTS & DEALS: 4-8 OCTOBER 2021
CONTRACTS & DEALS: 4-8 OCTOBER 2021
4 October 2021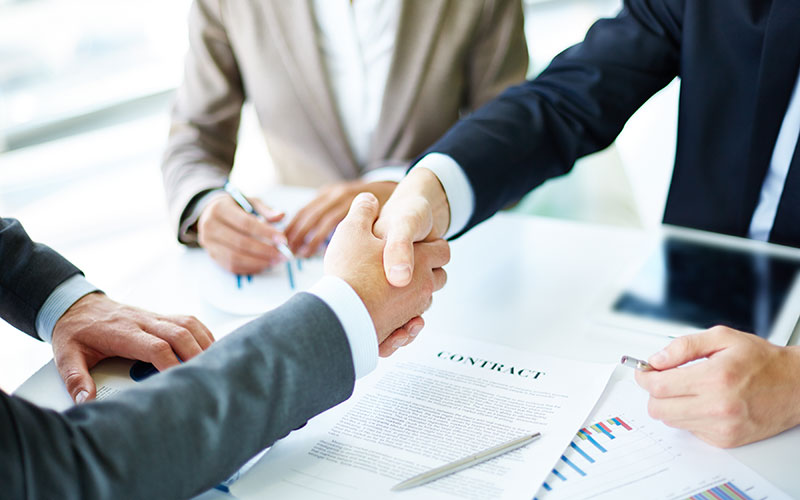 This week's new contracts & deals include: Cella, GCS Recruitment Specialists, Heidrick & Struggles, JobAdder, NextGen Partners, NPAworldwide, Proactive (Europe), Randstad USA, TXM Group
• Heidrick & Struggles has announced a partnership with Eightfold AI to develop a new digital leadership platform to offer organisations a "new way to understand, assess and make decisions about leadership talent". Global managing partner Anthony Colella will be responsible for leading the development of the firm's new digital capabilities and solutions.
• Recruitment software provider JobAdder has released a new integration with LinkedIn Recruiter System Connect (RSC) to "improve hiring workflows, time to hire and the candidate experience". The software provider says the integration enables its users to connect with the LinkedIn Recruiter platform to access candidate information when they need it, without switching platforms, providing a "seamless" process for recruiters and candidates.
• NPAworldwide, a global, member-owned recruitment network, has announced Oorwin Labs as its strategic technology partner in San Francisco. The partnership will allow NPAworldwide to offer Oorwin's ATS/CRM platform to members seeking an "enhanced" tool to support their growth.
• European-based technology specialist Proactive (Europe) has joined forces with GCS Recruitment Specialists and has rebranded to GCS from 1 October. Both firms are part of nGAGE Specialist Recruitment group and have merged to increase nGAGE's presence as a leading technology sector specialist in Europe and globally. The two organisations combine to supply talent to the most innovative companies in the Benelux and DACH (Austria, Germany and Switzerland) region, providing even opportunities throughout their network.
• Randstad USA has announced that it has acquired staffing firm Cella for around €112m (£96m). Randstad says the acquisition enables it to "build a strong position in the significant and growing US marketing, creative and digital staffing and professional services market".
• TXM Group has completed a deal with technology recruitment consultancy NextGen Partners, which will see it expand its reach into Europe. TXM says NextGen "complements" its resourcing capability in IT and cyber security, adding expertise in SAP and Salesforce, and taking it into the DACH (Austria, Germany and Switzerland) region. NGP's founder John Currell will retain his role as managing director and will lead the growth of the NextGen brand.