NEW TO THE MARKET: 20-24 APRIL 2020
NEW TO THE MARKET: 20-24 APRIL 2020
20 April 2020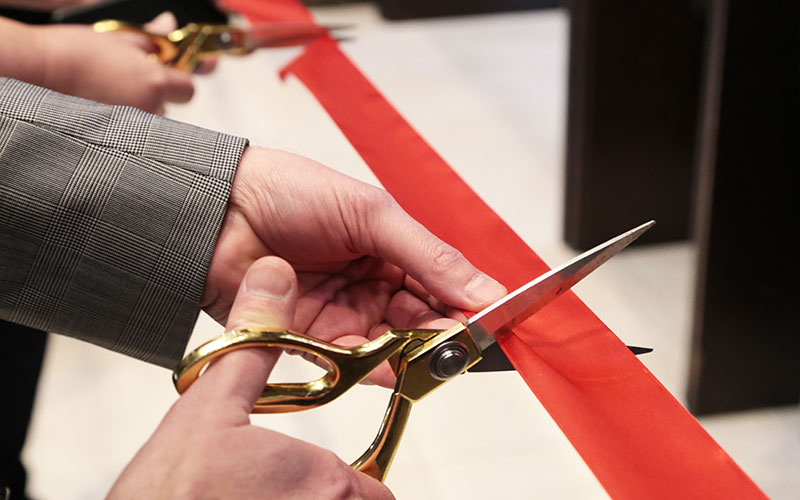 This week's new launches include: Alexander Mann Solutions, Candidate.ID, Credentially, Enginuity, GeekTalent, inploi, Jobs in North Wales, Konexo, Snack, Talent Beam, WorkTaps, Zoom
• Alexander Mann Solutions, a global recruitment process outsourcing and talent acquisition consulting services firm, has released its first self-developed technology platform. Hourly by Alexander Mann Solutions enables organisations to hire hourly workers faster and more precisely through a completely conversational experience from explore-to-offer, in a single built-for-mobile solution.
• Recruitment software firm Candidate.ID has developed TalentPipe.org, a free CRM matching initiative. Recruiters, recruitment marketers and sourcers can sign up to receive job alerts from employers. Employers looking for these skills can log their vacancies, and candidates are notified when there is a match. Employers can also request a list of potential candidates.
• Credentially, a software platform that helps healthcare companies hire and onboard clinical staff by automating the validation process, is offering its services free of charge to all NHS and UK healthcare organisations. Co-founder and CEO Dr Kit Latham, who is also an A&E doctor, says Credentially has been integral in hiring more than 2,000 volunteer GPs to the Covid Clinical Assessment Service (CCAS).
• The launch of Skills Miner from Enginuity has been brought forward from the summer to allow thousands of people in lockdown to have fun – and find out if they've got what it takes to transit from the virtual to the real world of engineering.
Enginuity, supported by The Princes Trust, is the new engineering skills organisation charged with creating skills solutions for individuals, educators and employers to help close the skills gap in engineering. Players of Skills Miner, which is based on Minecraft and aimed at all ages, will be guided to various levels, given assessments of their cerebral and dexterity strengths (which crucially they may never have realised) – then given a call to action to help them make an appropriate move through the gateway from the virtual to the real world of engineering and manufacturing.
The free game, set in an electric car showroom and factory, goes live on Tuesday 28 April. It is aimed at young people and in particular may benefit the 800,000 young people in the UK who come from disadvantaged backgrounds and would not otherwise be assessed by anyone in education, training and employment. Their talents often go unnoticed and unharnessed, and are of particular interest to game supporters – The Prince's Trust.
• GeekTalent, a North-East provider of skills, talent and recruitment software solutions, has launched its GoCareer app, a career management tool designed to support those looking to reskill and secure a new job role in the uncertain employment market.
The app's launch date was brought forward in response to the Covid-19 pandemic and is free for the first three months. GoCareer allows users to identify their core skills and build a unique CV, which the app then matches skills to job roles.
• Technology start-up inploi has expanded its online platform to stimulate workforce mobility during the current crisis by connecting jobseekers displaced by the Covid-19 pandemic with employment opportunities in essential industries across the UK. Initially focused on the hospitality sector, the inploi platform now includes jobs across industries ranging from agriculture to logistics and warehousing to charity and voluntary work.
• A new jobs initiative has been launched by North Wales-based JVP Group in response to the urgent demand for essential and key workers, and the impact on unemployment in North Wales due to the coronavirus pandemic.
Launched by JVP Group, Jobs in North Wales is a job site is focused on directly connecting jobseekers with employers in the region. JVP Group is now providing the online platform to employers to advertise key worker and essential roles, including volunteering opportunities, completely free of charge during the Covid-19 crisis.
• Konexo, a division of Eversheds Sutherland, has launched Resourcing+, an evolution of its existing resourcing service, which will be rolled out across its global network. Resourcing+ gives clients immediate and high quality legal talent on an hourly basis with the flexibility tailored to clients. Clients will be able to hire immediate, ad hoc support as an extension to their in-house team without having to commit to specific timeframes.
• Snack, a video chat roulette, has launched as a way for teams working remotely to stay in touch with each other. Snack is a Slack bot that enables teams to have virtual coffees: spontaneous, time-restricted video conversations with icebreakers.
According to developer Gajus Kuizinas, the lottery mechanism adds a fun and organic element to conversations because you never know who you will be talking to until after you see each other in the video room – just like how you would never know who you'll bump into at the water cooler.
• Talent Beam, a strategic talent acquisition (TA) provider to global organisations, which launched last month in Manchester, has added to its feature product, The Talent Calculator – an external deep dive/healthcheck into a TA function.
With the global Covid-19 pandemic currently affecting most businesses, Talent Beam founder and director Neil Martin has now introduced a free short diagnostic tool, which allows any TA team to complete a short survey called The Talent Calculator – Diagnostic'. The survey takes about 15 minutes and will allow any company to rate their TA function and then compare this to a global and industry average. The new tool should help TA leads make decisions on what to prioritise in these changing times.
• WorkTaps, the mobile-first employee referral solution for hourly and deskless workforces, is from today offering its hiring software to businesses at no cost in response to the COVID-19 crisis. WorkTaps is a simple way for employees to tap their personal networks and enable a seamless and rapid recruiting machine. With mobile-first, tap-to-share communication, WorkTaps drives quality applicants faster than ever before.
• Recruiters working remotely may be interested to know that enterprise video communications firm Zoom has announced security enhancements with its upcoming Zoom 5.0 – a key milestone in the company's 90-day plan to proactively identify, address, and enhance the security and privacy capabilities of the platform.