Lords call on government to rethink IR35 private sector extension
Lords call on government to rethink IR35 private sector extension
DeeDee Doke
27 April 2020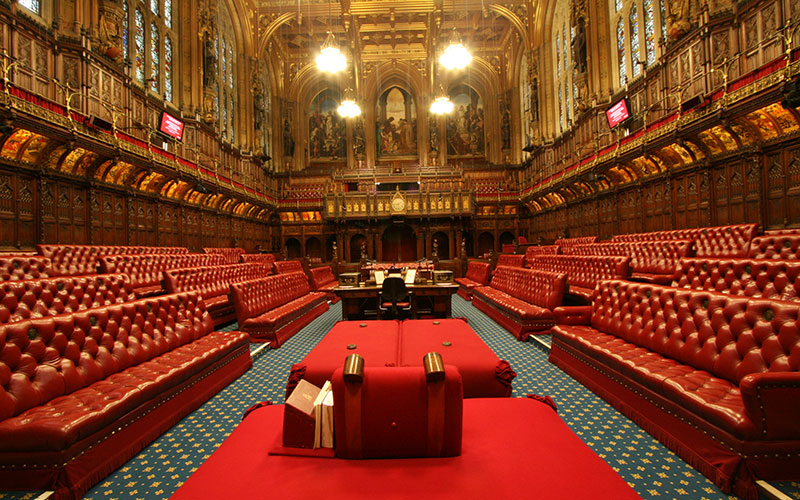 "A wholesale reform of IR35" is required, a House of Lords sub-committee has said in a report published today [27 April 2020] following an inquiry into the off-payroll working taxation rules.
The House of Lords Economic Affairs Finance Bill Sub-Committee's report, 'Off-payroll working: treating people fairly', calls on government to use a delay until next year of extending the off-payroll rules to the private sector "to completely rethink this legislation".
In a statement, the committee says that IR35 – the government's framework to tackle tax avoidance by those in 'disguised employment' – "has not worked properly throughout its 20-year history". 
Lord Forsyth of Drumlean, chair of the sub-committee, said the committee had welcomed the government's decision to delay the extension to the private sector of the off-payroll working rules in the wake of the Covid-19 pandemic. "However," he went on to say, "our inquiry found these rules to be riddled with problems, unfairnesses and unintended consequences.
"The potential impact of the rules on the wider labour market, particularly the gig economy, has been overlooked by the government. It must devote time to analysing all of this. A wholesale reform of IR35 is required."
Although the rules were deferred for a year because of Covid-19, "how prepared will businesses recovering from the crisis be to take on this extra burden next year?" Lord Forsyth asked. "We call on the government to announce in six months' time whether it will go ahead with reintroducing these proposals."
Dave Chaplin, director of the Stop the Off-Payroll Tax campaign and CEO at ContractorCalculator, applauded the Lords' findings and said they had clearly recognised the off-payroll tax as "ill-thought through, ideologically led, unevidenced, cruel, misguided and ultimately unfit for purpose".
Noting that the off-payroll legislation had been pulled from the order of today's reading of the Finance Bill, Chaplin went on to say: "The UK economy will need the help of the UK's flexible workforce to get back on its feet… and that is going to take some time. Now is not the time to apply a straitjacket."
Julia Kermode, CEO of the Freelancer & Contractor Services Association, told Recruiter that she welcomed the report's conclusion that "a wide-ranging, holistic review of IR35 and employment status is needed, as recommended by Matthew Taylor's review. IR35 is complicated and very confusing, and as we have seen in recent years, the judiciary does not always agree – so what hope is there for businesses to make informed decisions on the IR35 status of their contingent workers?"
Kermode went on to say that she also concurred with the Lords' view that HMRC should do more to protect people from "the dubious tax avoidance schemes which proliferated as a direct consequence of the public sector off-payroll reforms. We warned HMRC that these schemes would thrive and aggressively target contractors, and it is unthinkable to implement further reform that will have the same consequence, but on a larger scale".
Also commenting was Seb Maley, CEO of contractor insurance firm Qdos, who agreed with the Lords' decision to question the IR35 legislation in its entirety, and made the point that the government needs to "make wholesales changes to these needlessly complex rules". He continued: "Expecting contractors who are placed inside IR35 to work as 'zero-rights employees' is unrealistic, not to mention unjust and unfair."
• Let us know what you think by emailing us at recruiter.editorial@redactive.co.uk or tweet us to tell us your thoughts or share this story with a friend.