CONTRACTS & DEALS: 6-11 JANUARY 2020
CONTRACTS & DEALS: 6-11 JANUARY 2020
7 January 2020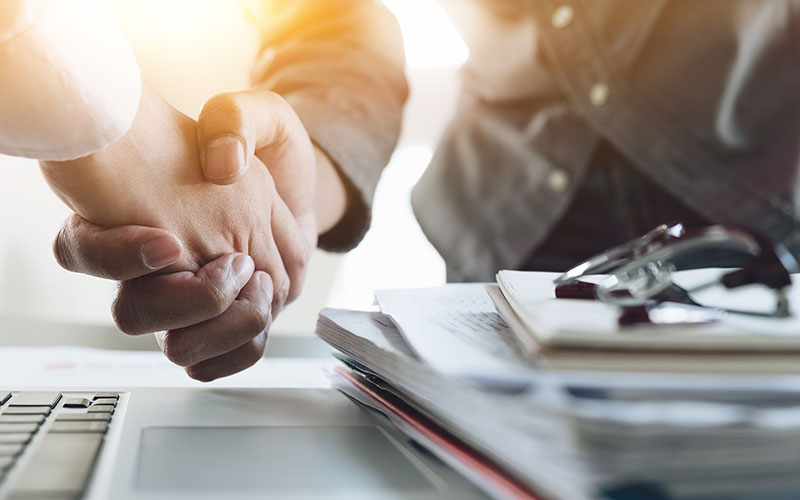 This week's contracts and deals include: Appcast, DMA, First Advantage, John Wiley & Sons, LinkedIn Talent Hub, mthree, Randstad, The Network
• Appcast, a technology provider for programmatic job advertising, has been selected by online recruitment firm The Network as its exclusive US partner.
• Warwickshire-based recruitment firm DMA and specialist strategic outsourcer GR8 have signed an agreement to help the Birmingham construction and facilities specialist recruit new talent. DMA already serves major clients in the facilities management sector such as Veolia, PHS Group and Wolsley.
• Background check and drug screening solutions provider First Advantage has agreed a partnership with LinkedIn Talent Hub, an applicant tracking system (ATS) that allows users to source, manage and hire talent within a single platform. The partnership sees First Advantage streamline, expedite, and augment screening and monitoring solutions for LinkedIn Talent Hub customers.
• UK private equity firm ECI has sold education services provider mthree to US-listed research and education publishing group John Wiley & Sons for £100m. mthree sources and trains tech students, and then places them at financial institutions and technology companies. Under the terms of the agreement, mthree shareholders received roughly $129m (£98m) in cash at 1 January closing.
• Recruitment giant Randstad has signed up to Aimie – AI by Sidetrade, an AI-powered platform aimed at helping firms improve working capital and relations with business customers.