CONTRACTS & DEALS: 13-17 JANUARY 2020
CONTRACTS & DEALS: 13-17 JANUARY 2020
13 January 2020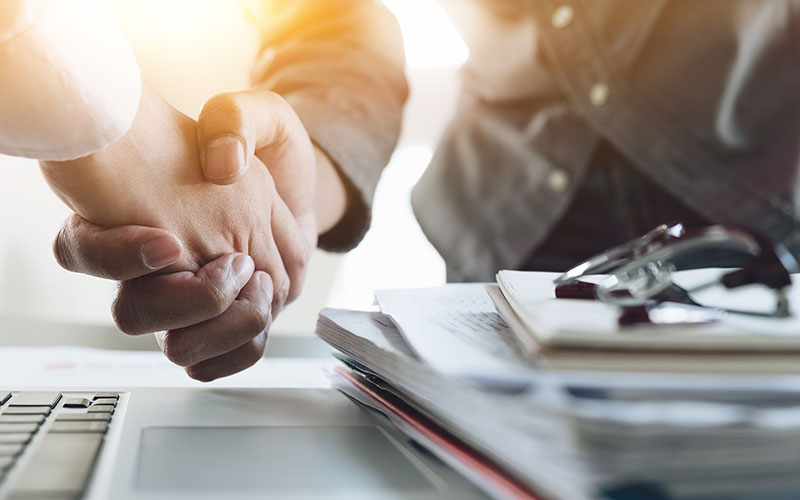 This week's contracts and deals include: Cross Country Healthcare, Intequal, IPSE, Omni, Pertemps, Saba Software
• US healthcare recruiter Cross Country Healthcare has united its educational staffing brands – DirectEd Educational Services and Mediscan – under its new Cross Country Education brand.
• IPSE (Association of Independent Professionals and the Self-Employed) and wealth management specialists Nutmeg have agreed a new deal to help IPSE members with their finances. Nutmeg is a digital wealth management service, which aims to make investment straightforward and accessible to all. Its services include financial advice, ISAs, general investment portfolios, lifetime ISAs and personal pensions. Through the new partnership, IPSE members will get 50% of first year fees with Nutmeg, as well as 25% off financial planning and advice.
• Global facilities services organisation ISS UK is outsourcing its entire permanent and fixed-term contract recruitment to Altrincham-based resourcing specialist Omni in a five-year deal. As part of the deal Omni will provide ISS with a dedicated resourcing team, based in Altrincham, while Omni's own recruitment system Appellia will be used to build bespoke talent pools for ISS. Omni will also automate and streamline the recruitment process in a bid to provide ISS with full total visibility and control of all recruitment activity.
• Multi-sector recruiter Pertemps has partnered with apprenticeship provider Intequal in a bid to offer learning and development opportunities for aspiring IT and digital professionals in the West Midlands.
Pertemps, which is headquartered in Meriden, to the South-East of Birmingham, will use the partnership to bolster its IT helpdesk initially, with Amir Ahmed and Harry Smith having joined the team last year. A third apprentice will join Pertemps' software development team later this month, and plans are in place to increase the number of placements further throughout 2020.
• Saba Software, a global provider of personalised talent experience solutions, has signed a deal with UK hotel brand operator Atlas Hotels. Atlas has selected Saba TalentLink and Saba Learning to attract, hire and onboard new talent, and create learning experiences that support continuous skill development for its 1,200 employees across 49 hotels.