Recruiters play down old drinking culture
Recruiters play down old drinking culture
9 October 2019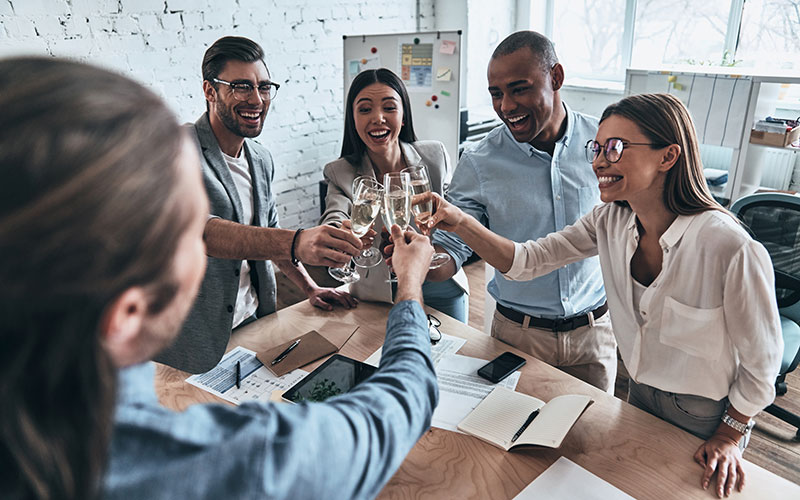 A boozy night out is increasingly becoming an optional rather than mandatory means of celebrating success in the recruitment sector.
New research from Totaljobs reveals more than half (60%) of UK workers across industry now want employers to pick booze-free locations for work events, while five in 10 workers now consider themselves 'mindful drinkers' and two-thirds (66%) have reduced their drinking in the past two years.
Turning the subject over to the recruiters, former Apprentice winner Ricky Martin, managing director of Hyper Recruitment Solutions, told Recruiter that when he first joined the industry, a drinking culture was certainly prevalent.
According to Martin, there was a perception that recruitment managers who took part in such drinking sessions were seen as "more fun" years ago. However, he adds there has since been a shift in attitude. Martin says recruitment leaders who are trying to relive their youth by drinking the most pints are now seen as dinosaurs and no longer the "inspiration" they may have been seen as 20 years ago.
"While I don't think there is anything wrong with a few drinks on a work night out – and I don't think there is anything wrong with champagne to celebrate small successes – I do believe a boozy culture is old hat and that recruitment companies today need to look at what their workforce want and cater for all, not just give them what we had back in the day."
Olivia Spruce, CEO at Positive Healthcare, told Recruiter while the sector has an endemic keenness to celebrate success by either simple token gestures, such as breakfasts, team cakes, standing up and cheering, the most popular celebration of choice always reverts to team drinks/office nights out where, inevitably, alcohol features strongly. 
"We would never exclude a potential hire based upon their lack of appetite to attend social functions where alcohol is present. We have a diverse culture, where some people drink and often love a chance to attend team drinks, and employees who do not drink, but who are still keen to socialise and celebrate success without the need or pressure to consume alcohol. 
"We also have employees who don't particularly wish to socialise at all outside of work; again, this is absolutely fine with us. [We at] Positive Healthcare are definitely – and on the whole – a sociable bunch… we do like to consume the occasional drink!"
Mary Cox, MD at GotPeople, told Recruiter her agency opts for sober eating places rather than booze-related events.
And while David Taylor, MD at First Point Group, hasn't noticed a desire for staff to move away from events where alcohol is present, his agency tends to pick events where people can drink or choose not to drink.
"There certainly isn't any pressure to drink, and we certainly wouldn't not hire anyone if they didn't drink or were reluctant to go drinking – each to their own, really. And if they are more productive without alcohol in their life, then good for them and the business."
• Comment below on this story. You can also tweet us to tell us your thoughts or share this story with a friend. Our editorial email is recruiter.editorial@redactive.co.uk