Flexible work policy would mean inflexibility, say business leaders
Flexible work policy would mean inflexibility, say business leaders
DeeDee Doke
14 October 2019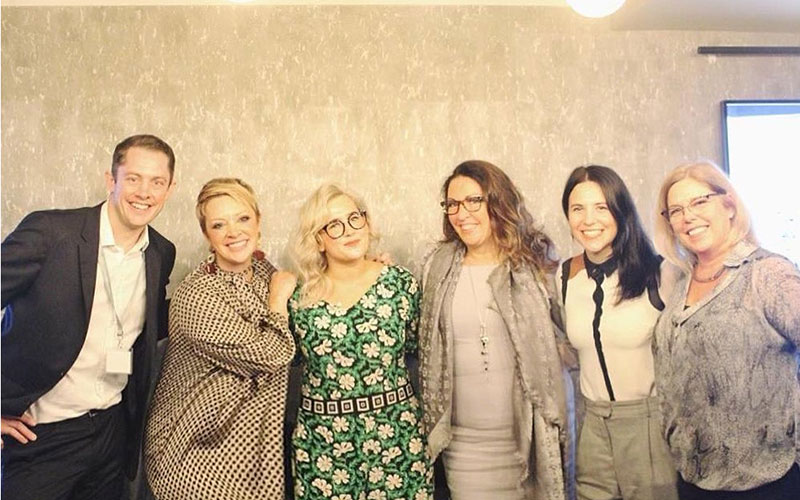 Creating a flexible work policy is a warning sign that an organisation will actually exercise rigidity around where and when people work.
So claimed panellists speaking at C&C Search's Let's Flex event in London last week.
Instead, managers should speak with their team members individually about what they can do to help those colleagues work more productively, they agreed.
"A flexible work policy means inflexibility," said panellist Anna Whitehouse, author and broadcaster also known as Mother Pukka. On the other hand, she added: "It takes 10 minutes to ask, 'How can I help you work better?'." 
C&C Search co-founder Lucy Chamberlain (pictured second left with husband Ed Chamberlain) led the panel discussion, featuring entrepreneur Steph Douglas (second from right) of Don't Buy Her Flowers; WeAreTheCity.com founder Vanessa Vallely OBE (third from right); Debra Ward, managing director of Camm & Hooper (right); and Whitehouse (third from left).
Flexible working is an issue for all, not women only, and presenteeism in the workplace is "a mad mentality", said Vallely. Needing the flexibility to manage responsibilities and activities that make individuals happy inside and outside of work should not be around a flexible work policy – "it's just life," said Ward. 
Vallely urged leaders and managers to "create a human approach that takes into account 'This is the space I need to do my job'…".
Instead of prioritising attendance management, organisations needed to better understand output management, Ward said. 
Whitehouse is working to galvanise government action to legislate that flexible working becomes the default employment position. "The onus will be on the employer, not the employee" to request non-flexible working conditions, she said.
C&C Search has also launched a Flex Pledge campaign that, among other points, asks clients to agree to offer flexible working in any way possible.
• Comment below on this story. You can also tweet us to tell us your thoughts or share this story with a friend. Our editorial email is recruiter.editorial@redactive.co.uk