CONTRACTS & DEALS: 30 SEPTEMBER – 4 OCTOBER 2019
CONTRACTS & DEALS: 30 SEPTEMBER – 4 OCTOBER 2019
30 September 2019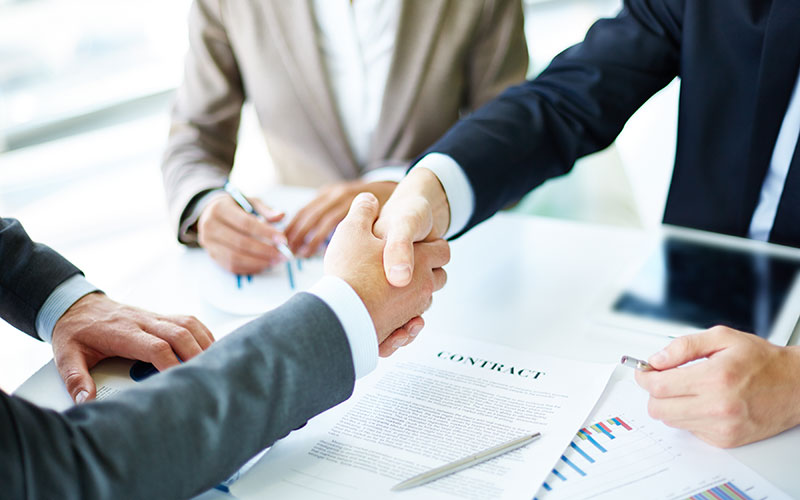 This week's contracts and deals include: Bullhorn, Cathcart Associates, Erecruit, Hireserve, Hortor, Intelligent Resource, jobpal, Kennedy Executive Search, ManpowerGroup, Sopra Steria, TrueBlue, Whitehall Resources
• Cloud computing company Bullhorn has acquired Erecruit, a provider of applicant tracking and pay and bill solutions, and a leader in candidate experience for the staffing and recruitment industry. Terms of the transaction will not be disclosed.
Erecruit's management team, including founders Judd Hoffman and Danko Fatovic, will join Bullhorn in its extended leadership team to support and drive success for Erecruit customers. Bullhorn was advised by District Capital Partners and Willkie Farr & Gallagher on the transaction. Erecruit was advised by Paul Hastings on the deal.
• Scottish IT recruiter Cathcart Associates has been named as a supplier of IT candidates on government's Crown Commercial Service (CCS) and NHS Procurement in Partnership RM6160 Non-Clinical Temporary & Fixed Term staffing framework.
• Hireserve has strengthened its partnership with Embridge Consulting, an independent consultancy specialising in enterprise resource planning (ERP) systems and projects. Recruitment software provider Hireserve has been working with Embridge since 2017 and the latest announcement is a formal reseller agreement between the two firms.
• Global strategic resourcing consultancy Hortor has appointed Open Communications as its PR agency, to manage its brands content strategy across traditional and social media channels.
• Sopra Steria Recruitment has rebranded to Intelligent Resource. The rebrand follows IT consultancy Sopra Steria's sale of Sopra Steria Recruitment to Bristol based Resource Solutions Group in June. Karen Alexander is managing director of the newly branded company. Former MD Pete Holliday has been promoted to executive chairman, while James Hallett has been appointed as client solutions director at Intelligent Resource.
• European software firm jobpal has raised €2.5m (£2.2m) in pre-series A seed funding from InReach Ventures, an AI-powered venture capital fund investing in early stage European start-ups and Acadian Ventures, a new early-stage venture capital firm founded by Jason Corsello, ex-CEO of Cornerstone. The funding will be used to further product development and to triple the company's headcount over the next 12 months.
• Kennedy Executive Search, a global network of privately-owned executive search firms, welcomes new partner Talent Corporate Solutions. The new partner has offices in Brazil, Mexico and Miami.
• Recruitment giant ManpowerGroup has successfully piloted and adopted Aimie for Finance, an artificial intelligence software developed by Sidetrade, a B2B AI software provider, in a bid to enhance its client relations and cash flow.
• US blue collar recruiter TrueBlue has entered into a new business relationship with Uber Works. Uber Works is a platform that connects workers with businesses that need to fill available shifts. TrueBlue created a new business venture called PeopleWorks to serve as an employer and payroll service provider for workers booking jobs on the Uber Works app. PeopleWorks' tech-powered back office takes care of the employees' needs throughout the employment lifecycle, including same-day pay.
• Specialist SAP, Oracle and IT recruitment company Whitehall Resources is the new headline sponsor for University of Essex basketball team Essex Rebels' 2019-20 season. The full Rebels programme includes academy teams, men's teams and the women's professional team, who are currently in the WBBL.