NEW TO THE MARKET: 30 SEPTEMBER – 4 OCTOBER 2019
NEW TO THE MARKET: 30 SEPTEMBER – 4 OCTOBER 2019
30 September 2019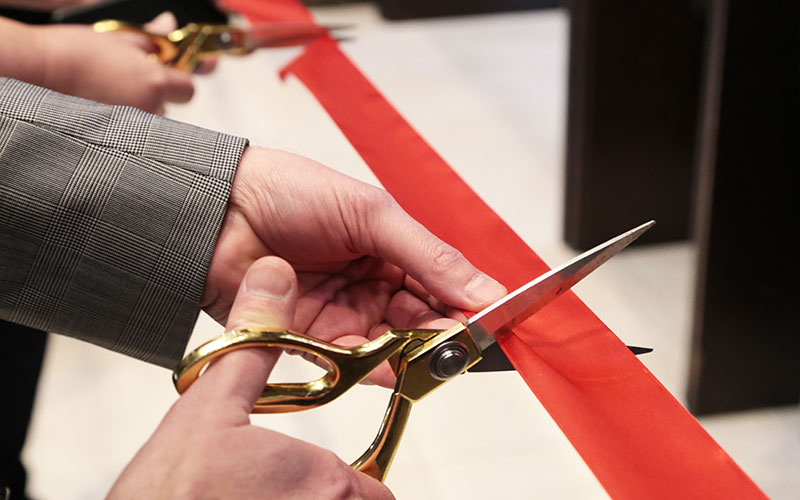 This week's launches include: Access Group, Affinix, Hoxby, Not Actively Looking, Rebus Mentoring Programme, RhinoRecruitment, Senploy, SmashFly Technologies, Uber
• Recruitment software provider Access Group has launched Access Accelerator. The software, which launches at the Recruitment Agency Expo tomorrow [2 October], combines Access's recruitment CRM with a candidate attraction web front-end using technology from Volcanic, which is now part of the Access Group.
• The Hoxby Collective, a community of self-employed professionals, has rebranded and will now be known as Hoxby, and follow a non-hierarchical profit-share model. In addition to refreshing the name, logo and brand message, Hoxby will share the company's profits annually with the entire community.
• International marketplace of executive coaches Not Actively Looking (NAL) has launched a new service that will make it easier for senior executives to find qualified executive coaches. The service, previously visible only to executive members of the NAL platform, will now be available to anyone visiting the site, along with a range of career transition services to be provided by NAL.
• PeopleScout is introducing its Affinix technology in Europe as part of its recruitment process outsourcing offer. The technology integrates a variety of tools in one platform to streamline sourcing, screening and candidate engagement with speed and scalability.
The product leverages artificial intelligence, recruitment marketing, a mobile-first application process, virtual assessment and scheduling, machine learning, predictive analytics and other technologies with a one-point applicant tracking system and vendor management system integration. It was launched elsewhere in the world in 2017.
• Fifty technology and telecoms employers across the UK have pledged support for a new industry-wide mentoring programme – the Rebus Mentoring Programme – to help senior women progress from managerial roles to board and top executive roles. The goal is to help achieve 33% of board positions being held by female leaders by 2020. Rebus, organised by Odgers Berndtson, a leading global executive search firm, is being launched at an event in London today in partnership with BT and Avanade. Business leaders from over 50 leading telecoms and technology employers planning to participate will attend.
• Welsh-based recruitment agency RhinoRecruitment.com has launched an IT division, led by sector specialist Mo Alamgir. The division will recruit across software development, testing cyber security, project delivery, and cloud infrastructure and devops roles.
• Charity worker Amy Allen has launched Senploy, a recruitment website dedicated to uniting prospective employers and candidates within the Special Educational Needs and Disabilities (SEND) sector.
Allen, who works as the lead school administrator at Cheshire's The Seashell Trust – an organisation that supports children and adults with severe and complex learning disabilities – decided to create the SEND niche jobs site as an antidote to myriad generalist job sites that did not reflect the specialist needs of the sector.
• US enterprise career site and recruitment CRM technology provider SmashFly Technologies has released Pipeline Intelligence. The AI-driven sourcing engine aims to help talent acquisition teams better organise and match pipelines to skills and jobs, and understand the people within these pipelines, to prioritise recruitment marketing campaigns.
• US multinational transportation network Uber will this week launch Uber Works – a platform that connects workers with businesses that need to fill available shifts – initially in Chicago.
The platform enables users to get detailed information about shifts they're interested in, including information about gross pay, work location and skills, or required attire, as well as allowing users to clock in and out and log breaks. Uber Works helps ensure timely payments to workers, and aims to provide more transparency and opportunities for feedback in the marketplace.