CONTRACTS & DEALS: 12-16 AUGUST 2019
CONTRACTS & DEALS: 12-16 AUGUST 2019
14 August 2019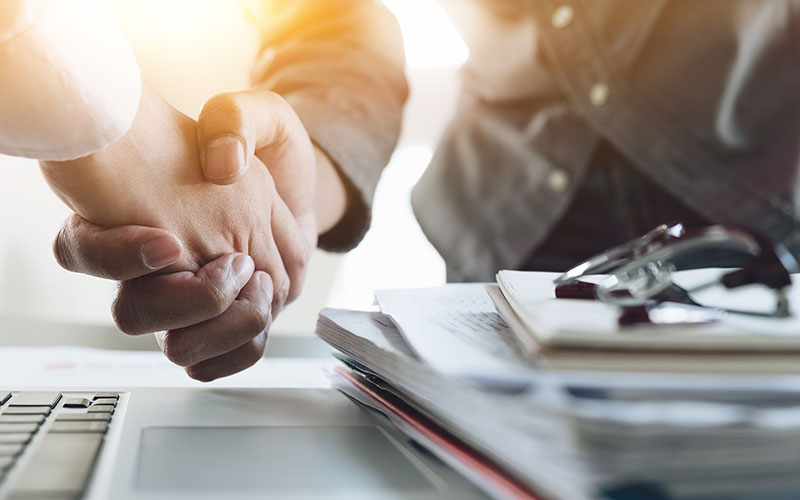 This week's contracts and deals include: Airswift, BlueSky PR, C&D Group, Johnson Underwood, Skipton Business Finance, Sterling EMEA, Woodrow Mercer
• Airswift, a global workforce solutions provider for the energy, process and infrastructure sectors, has secured a contract with transportation giant Alstom to manage recruitment of its contingent workforce across Australia.
The contract will see Airswift act as the exclusive technical recruiter for Alstom's blue and white-collar contingent roles. The company's scope of work includes resourcing, consolidation and management of the contingent workforce across a total of 13 sites, which will include the country's biggest public, and first fully-automated transport project, the Sydney Metro Northwest, and the Sydney Light Rail project.
• BlueSky PR, a public relations and communications specialist for recruitment and HR, has been engaged by a global leader in background screening services, Sterling EMEA. The deal sees BlueSky PR provide media support to the company as it establishes itself further across the EMEA region.
• Multi-sector recruiter C&D Group has been named as a supplier on the government's Crown Commercial Service's RM6160 – non-medical temporary and fixed-term staff (NCS) framework enabling the agency to recruit workers for Lots 1, 2 and 6 across the UK.
• Software company IRIS Software Group has entered into a definitive agreement to acquire payroll and HR services provider FMP Global from Tenzing, the UK lower mid-market investor. The acquisition is set to close before the end of September 2019.
• Boutique recruiter Johnson Underwood has been named as a supplier on the government's Crown Commercial Service (CCS) RM6160 non-clinical temporary and fixed-term staff framework as a specialist provider of admin and clerical Lot 1, and corporate functions Lot 2.
• UK factoring and invoice discounting company Skipton Business Finance has pledged £40m in cash to help support UK recruitment businesses. Skipton offers various forms of invoice finance, including invoice factoring and invoice discounting, as well as enterprise finance guarantee (EFG) loans alongside these solutions. The fund will be available to recruitment businesses in the form of one of these invoice finance facilities.
• Finance and learning technology staffing specialist Woodrow Mercer has been awarded a place on the government's Crown Commercial Service (CCS) RM6160 framework, meaning it can now source temporary and fixed-term staff for the NHS and rest of the public sector.