NEW TO THE MARKET: 29 JULY-2 AUGUST 2019
NEW TO THE MARKET: 29 JULY-2 AUGUST 2019
30 July 2019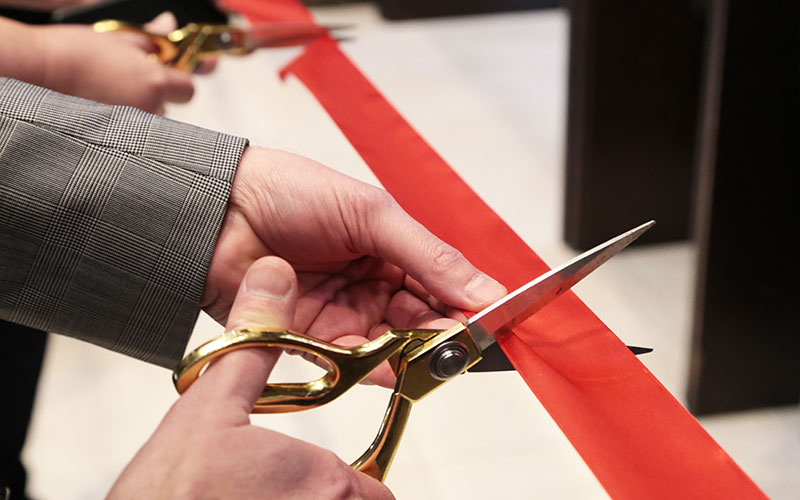 This week's launches include: Airswift, Beamery, Fircroft, First Advantage, Hays, Thorn Baker Group, Walters People
• Airswift has opened an office in downtown Denver. The office will be staffed by existing members of the Airswift team, who will relocate from Houston. Paul Carr, divisional manager – Rockies, moves over to lead the team, supported by Alixandra Conyers and Jennifer Perez with a focus on direct hires and contract hires respectively.
The global workforce solutions provider for the energy, process and infrastructure sectors plans to make a new, local hire early next year. The new office will be located at The Wells Fargo Building, 1700 Lincoln Street, Denver and Airswift's eighth office in North America.
• Talent operating system Beamery is launching Careers Sites, a new solution that allows organisations to personalise the content and job search experience for different candidates based on their location, browsing history, language and application history.
Careers Sites enables passive candidates to join talent networks, sign up for custom job alerts, or pick up applications from where they left off with a shopping cart-like experience. Automation technology also enables companies to auto-populate talent pools and personalise campaigns to nurture the prospects that convert.
Recruiting teams can update the on-page experience without specialised IT expertise, with a drag-and-drop content editor, and also have access to analytics to help them demonstrate the effectiveness of their Careers Sites, with attribution reporting, conversion tracking and page analytics to identify bottlenecks.
• Recruitment and workforce solutions provider Fircroft has opened a new Manchester City Centre office at 55 Spring Gardens. The firm says the new office will act as a base for Fircroft's UK and European permanent recruitment division as it diversifies and expands beyond its traditional oil & gas roots and develops a stronger presence in the automotive, defence, construction, ICT, and bulk and speciality chemicals industries.
• Background check and drug screening solutions provider First Advantage has launched Verified!, a new verifications process that aims to cut turnaround times from days to minutes with the help of its FCRA-approved proprietary database.
The solution uses First Advantage's existing education and employment dataset to confirm education and employment information, cutting customer turnaround time and allowing customers to lock in candidates before they move on to other potential job opportunities.
• Recruitment giant Hays has introduced a new benefit ensuring all Hays employees in the UK and Ireland have access to up to three private online GP appointments per year via AXA PPP Healthcare's Doctor@Hand.
The new benefit, where staff can see a doctor anytime and where it suits them, forms part of a redevelopment of the firm's benefits for UK staff. Working with external partner Benefex, Hays built a platform linking directly to its systems, which is accessible to staff on the go, from home or via an app. The platform, MyChoice, coincides with ongoing investment into employee wellbeing across Hays and a new employee engagement tool, which has been rolled out globally.
• Construction staffing specialist Thorn Baker Group is reopening its dedicated construction brand in Nottingham and welcomes back building sector specialist Demi Harman, following a 10-year gap. Harman has re-joined Thorn Baker to head up the new team and will be joined by colleague and fit-out recruitment consultant Khial Farrow, who will be relocating to Nottingham from London to help build the team.
• Global recruitment consultancy Robert Walters Group has launched Walters People in London. Walters People London will initially focus on contract and permanent recruitment in accounting & finance and business support fields.