CONTRACTS & DEALS: 8-12 JULY 2019
CONTRACTS & DEALS: 8-12 JULY 2019
8 July 2019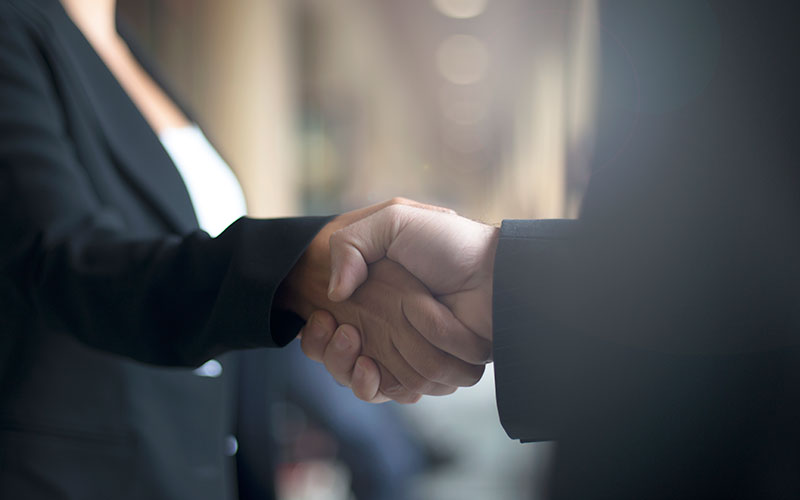 This week's contracts and deals include: Baxter Neumann, Flexy Corporation, Hireserve, Hortor, HR GO, Impellam Group, Morson, novacare, Profiles Creative, Red Berry Recruitment, River Partnership, Stratagem Global Recruitment
• Accountancy firm Thompson Wright has signed up with Baxter Neumann, a business advisory firm in leadership consulting, executive search and board evaluation as a client.
• Recruitment giant ManpowerGroup is to offer the General Education Diploma (GED) programme to more than 30,000 Manpower associates at no personal cost through a partnership with learning provider Pearson. Associates will be offered online GED preparation courses, unlimited practice tests and personal coaching support from application through graduation enabling them to earn their high school equivalency diploma within weeks.
• Recruitment software provider Hireserve has been accepted as a G-Cloud 11 supplier for a third consecutive year. This means Hireserve ATS, an applicant tracking system designed for in-house recruiters, is available to review and buy through the Government Digital Marketplace.
• Global strategic resourcing specialist Hortor has agreed a year-round sponsorship deal with North West Counties League Division One North football club Emley AFC.
The deal sees Hortor become a prominent feature at the ground. Hortor has sponsored the first team's home kit, secured shed-end stand hoardings and become named sponsor of the club's café – the Dugout Diner, which moving forward will be referred to as the Hortor Dugout Diner.
• Multi-sector recruiter HR GO has acquired a majority 51% stake in South-West recruiter Red Berry Recruitment. Under the new joint venture, Red Berry Recruitment's Bridgwater branch will merge with the town's existing HR GO branch.
HR GO's branch manager Leanne Sheppard will look after the expanded Bridgwater office, while Red Berry founder Helen Lacey will continue to manage the Yeovil and Shepton Mallet Red Berry Recruitment business as part of the HR GO Group.
• Staffing and managed service provider Impellam Group has acquired London-based flexible staffing platform Flexy Corporation. Founded in 2015, Flexy uses psychometrics, machine learning and nudge theory to unlock local talent, and was designed and built by a team of psychologists, recruitment experts, and digital architects.
• Engineering recruiter Morson has agreed a deal with North-West construction and property specialist Pochin's to help them source professionals across the construction sector. The managed service provision will focus on helping Pochin's find temporary staff across the company.
Morson will be responsible for recruiting staff such as project managers, site managers, site engineers and quantity surveyors within the professional arena, while also ensuring all sites are fully staffed with trades and labour contractors such as bricklayers, joiners, machine drivers and general operatives.
• Online recruitment platform novacare has won official accreditation from the UK Government G-Cloud, an initiative targeted at easing procurement by public sector bodies in departments of the UK government of commodity IT services that use cloud computing.
• Design, ecommerce, marketing, PR & communications and client services staffing specialist Profiles Creative has entered into a partnership with The Content Marketing Association (CMA), the industry association for content marketing, advertising and social agencies.
As part of the agreement Profiles will now have a brand presence at all CMA events over the next 12 months as well as taking part in the judging at the International Content Marketing Awards.
• Executive search firm River Partnership has merged with Singapore-based boutique search consultancy Stratagem Global Recruitment. With an Asia hub based in Singapore, River Partnership and Stratagem will be working together to expand their reach in the Asian market and strengthening their global offering in the digital, strategy and risk sectors.