Homeless man lands job and somewhere to live thanks to Good Samaritan
Homeless man lands job and somewhere to live thanks to Good Samaritan
12 April 2019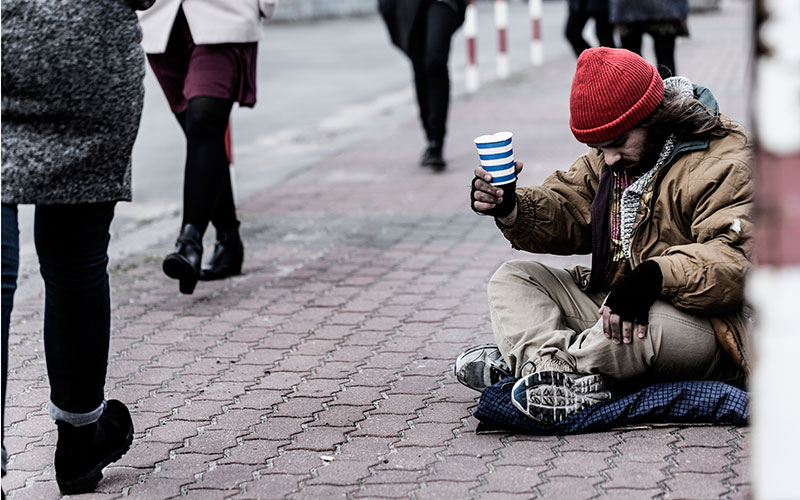 A homeless man has landed a job after his life was transformed by a random act of kindness.
The Metro reports Sherry Ann Lea Davies launched a JustGiving appeal setting a £1.5k target to help raise money for accommodation after encountering Tony Lavell sleeping rough in a multi-storey car park in Halesowen, West Midlands. 
The page was launched when Lavell was offered a job at Metal and Waste Recycling in Rowley Regis but could not take it as he did not have a formal address.
"I was watching Tony's story on Facebook and I did speak to him in the car park," Davies said. "I then heard he had been offered a job but needed a place to live. I just thought it was ridiculous that all he needed was somewhere to live, so I set up the crowd funding page to try to raise money for a deposit etc… to rent privately."
The story has a happy ending, however, as the target was smashed, with contributions from more than 100 people and Lavell accepted the job offer as a yard hand after moving into a hotel, starting work on 2 April.
"On a Halesowen group, there were a few statuses about me," Lavell said. "It was the first one that got the attention of Phil Tromans, a director of the company. He came to see me and offered me the job. I've been to a flat viewing but haven't managed to secure one yet. We're having a look at other flats as well, while looking into the applications. 
"I'm currently staying in a budget hotel at the moment, so the money that's paid for that has come from the appeal."
This latest good news story comes hot on the heels of the teenager who set up a social media appeal to find Anthony Johnson a place to live and subsequently a job, as Recruiter reported last month.
Let us know if you hear of any Good News recruitment or hiring stories – we'd love to share them and give everyone something to cheer or just smile about! Email [email protected] or tweet us at @Recruitermag.
• Comment below on this story. You can also tweet us to tell us your thoughts or share this story with a friend. Our editorial email is [email protected]