CONTRACTS & DEALS: 23-26 APRIL 2019
CONTRACTS & DEALS: 23-26 APRIL 2019
23 April 2019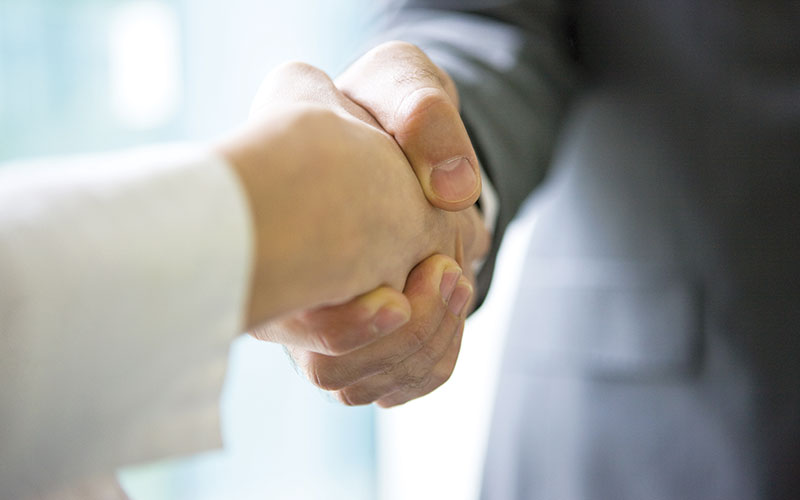 This week's contracts and deals include: Brightfield, CV-Library, Energy & Utility Skills, Entrust Resource Solutions, Friisberg & Partners International, GatedTalent, Guidant Global, Inglis Jane, SCI Search and Selection, VCV, WaveTrackR, Youth Employment UK
• Independent job board CV-Library is partnering with recruitment platform WaveTrackR. The partnership will enable WaveTrackR customers to gain access to CV-Library's pool of candidates, directly from the WaveTrackR platform.
• Employer-led membership organisation Energy & Utility Skills has today launched a collaborative partnership with youth organisation Youth Employment UK to encourage more young people into the energy and utility sector, helping it become more youth-friendly.
Youth Employment UK will work closely with Energy & Utility Skills to realise its 'Inclusion Commitment'. This includes the support of Talent Source Network – the online platform that connects young and diverse talent with career and training opportunities in 25 leading utility and energy employers. Through the partnership, both organisations will use their expertise to support, promote and guide young people to roles or training provision in the sector or to get 'work-ready' by developing additional skills through the 'Young Professional' programme.
• Dundee-based resourcing group Entrust Resource Solutions has acquired science staffing specialist SCI Search and Selection, increasing its portfolio to three recruitment consultancies. The specialist life sciences and healthcare resourcing group now comprises three consultancies in key locations across the UK: Entrust People, Horton International UK and SCI Search and Selection.
• GatedTalent, a platform connecting senior executives with top executive search firms, has reached a global agreement with Friisberg & Partners International, a partner-owned management consulting group specialising in retained executive search.
Under the terms of the agreement, each Friisberg recruiter will have the ability to search the GatedTalent platform and contact individual executives on specific mandates. The firm also has access to the unique GTMail service, a transformational way of sending messages directly to global executives who might not normally be available or considered for opportunities.
• Talent management provider Guidant Global has strengthened its strategic partnership with workforce analytics solution Brightfield's Talent Data Exchange (TDX). TDX is an AI-driven workforce analytics platform for chief HR officers, chief financial officers and chief procurement officers in top global companies who lead contingent workforce, talent acquisition or procurement functions.
The new relationship differs from the previous arrangement as it is enterprise-wide and offers greater benefit to all of Guidant Global's clients and program teams worldwide, whereas the previous relationship only benefitted a select few clients and programs with access to a lesser amount of data.
The group also revealed this week that in partnership with Offploy it has signed up to Business in the Community's (BITC) 'Ban the Box' scheme in a bid to ensure that those with criminal convictions have a fair chance to compete for jobs at the global MSP/RPO provider. 
• Private equity, mergers and acquisitions firm Saalbach Equities has acquired recruitment services provider Inglis Jane. Inglis Jane was founded by Nicky Hickman in 2001. Its existing team of Hickman, Susan Mace and Nick Spencer will continue with the business post acquisition, supported by new managing director Andy Gibson.
• San Francisco-based VCV, a start-up that uses AI in a bid to eliminate human bias from the hiring process, has raised $1.7m (£1.3m) from Japanese VC Will Group, Talent Equity Ventures, 500 Startups and angel investors, including Masahiro Takeshima of careers site Indeed.
VCV says the funding will help it continue to develop its technology and strengthen its position within the global recruitment market, partly as a result of a new office in Tokyo, Japan.