Record numbers in work but every silver lining has a possible cloud
Record numbers in work but every silver lining has a possible cloud
19 March 2019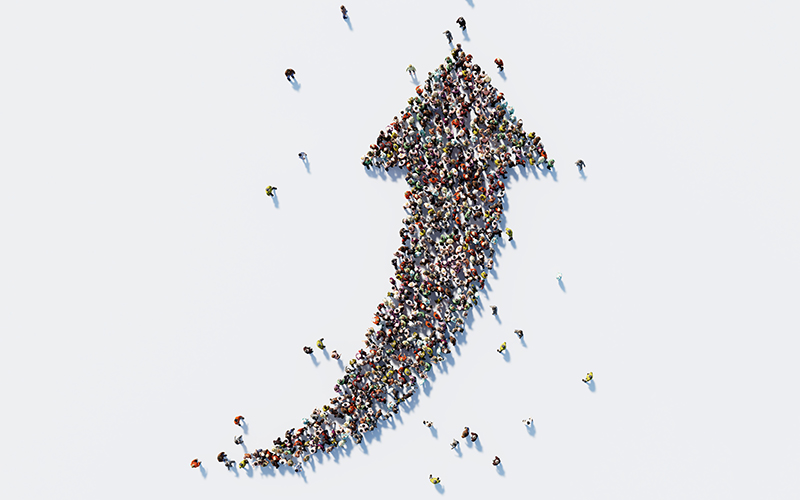 The number of people in work in the UK has risen to a record high. According to official figures published today, there were 32.7m people in employment between November and January.
The record number of people in work means that the employment rate rose to 76.1%, the highest it has been since records began in 1971. Unemployment fell by 35,000 to 1.34m taking the unemployment rate below 4%. The number of job vacancies rose by 4,000 to 854,000.
Commenting on the figures, Matt Weston, managing director at Robert Half UK, said: "The UK jobs market remains strong with intensifying competition for top talent contributing to the highest rate of employment since 1971. Meanwhile, salary growth continues to outpace inflation and we are seeing a burgeoning 'buyer's market'.
"In this fast-paced, yet uncertain market, employers must look beyond financial remuneration and offer benefits like training and flexible working to attract the highest quality candidates. Those businesses that get this right will be well positioned to attract and retain candidates with the skills they need to thrive.
"Our research found that 70% of UK business leaders agree that Brexit will make it harder to attract talent that can support business growth. As the talent dilemma intensifies, it is now more important than ever for businesses to adopt flexible hiring strategies."
Lee Biggins, founder and CEO of CV-Library, said: "In spite of a bleak backdrop amidst Brexit uncertainty, employers appear to be bucking the trend and continuing with their hiring efforts. What's more, our own data shows that wages are growing significantly, as many organisations seek to pull out all the stops in order to attract the best workers into their companies.
"However, this positive progress is at risk of stalling if the government cannot put aside their differences and work together to secure an efficient exit from the EU."
Recruitment & Employment Confederation (REC) CEO Neil Carberry said: "Today's figures demonstrate the continued strength of the UK labour market, with recruiters helping firms hire the right staff for them to prosper amidst pressing skills shortages. But they need a Brexit deal that helps maintain and enhance this strong performance, rather than gambling with it. 
"Uncertainty is threatening to jeopardise this healthy position, with four out of five recruiters polled by the REC saying that no-deal would have a negative effect on the jobs market. As business confidence drops, the political establishment needs to find a solution that can help protect people's jobs and livelihoods."
Pawel Adrjan, UK economist at global job site Indeed, said: "On the recruitment frontline, the combination of skills shortages and yet another record high in employment is forcing many employers to ramp up salaries to attract staff. 
"In sectors where there are long-term shortages of skilled staff, such as dentistry, insurance underwriting and industrial engineering, the battle for talent is morphing into an all-out salary arms race. 
"Endemic shortages in these sectors have historically made them reliant on attracting talent from abroad. But with early signs showing that it is becoming harder to lure skilled workers from the EU, that reliance is forcing employers to ramp up salaries at an ever more dizzying rate."
Ben Keighley, director of social media recruitment platform SociallyRecruited.com, said: "The UK labour market is an athlete with very little fat on it at the moment. In fact, it's never looked in better shape.
"Strong demand for workers persists, making it more likely that earnings will continue to grow this year. As the economy marches forward, so too does the number of jobs that need filling, with 39,000 more vacancies available than a year ago. That means employers face very stiff competition to net the talent they want, and the tools in their armoury will continue to be more attractive pay and conditions than those offered by competitors."
• Comment below on this story. You can also tweet us to tell us your thoughts or share this story with a friend. Our editorial email is recruiter.editorial@redactive.co.uk