NEW TO THE MARKET: 4-8 MARCH 2019
NEW TO THE MARKET: 4-8 MARCH 2019
4 March 2019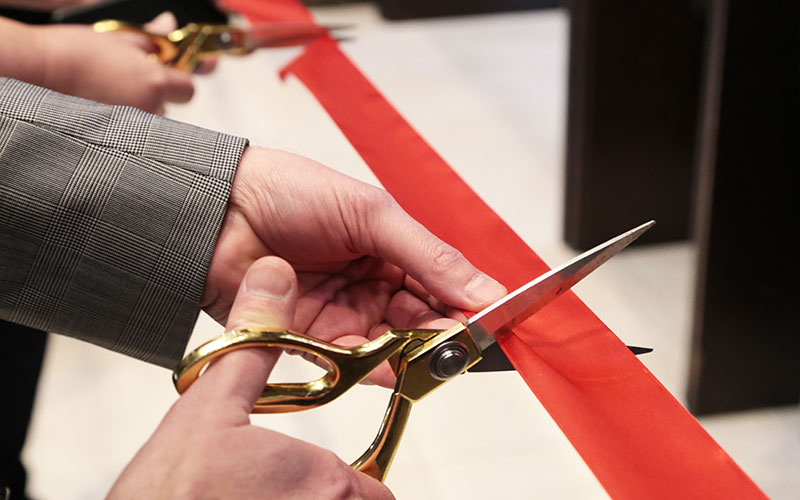 This week's launches include: CV-Library, FindYourFlex, MyPeople Group, The Access Group, The Linked Inn, Walmsley Wilkinson Associates
• Independent job board CV-Library has launched specialist graduate job site Jobs-Graduate.co.uk.
• The founders of recruitment websites mummyjobs.co.uk and daddyjobs.co.uk are launching FindYourFlex.co.uk and rebranding the Mummyjobs Group to The Find | Your | Flex Group on 1 March 2019. The move is to provide an inclusive platform for anyone looking for flexible working.
The new job board (jobs.findyourflex.co.uk) will offer a range of roles across all sectors from casual work to senior appointments. All jobs will champion flexible working whether it's part-time, job-share, compressed hours, annualised hours, staggered hours, term-time only or phased retirement. The site will also continue to share practical advice and provide a platform for people to share their experiences relating to flexible working. The Mummyjobs and Daddyjobs boards will remain but will become campaigning sites for parental rights and equal leave benefits.
• MyPeople Group, a provider of cloud-based employee performance management and engagement analytics solutions, has launched a new profiling service.
Developed by the same analytics team that helped GB cycling, GB rowing and England Rugby to achieve success through the aggregation of marginal gains, MyPeople's profiling service applies the same principles to the use of scientific data to achieve comparable results in business. It provides organisations with insight into cultural and team dynamics, including the personality types and characteristics of high performing teams and individual employees that support improved business performance.
• Software provider The Access Group has launched Access Workspace, a platform for connected and collaborative working.
The platform brings together all departments across a recruitment business – from sales and finance to HR, IT and compliance – in one place.
• Professional networking site LinkedIn has opened the doors to The Linked Inn – a pop-up pub where punters can combine socialising with getting a new job. The Inn, which opens its doors on 46 Great Eastern Street in London's Shoreditch this week, aims to show how socialising with your community can get you closer to the job you want. Brands such as John Lewis Partnership, Lloyds Banking Group and LADBible are among those with vacancies at the pop-up.
LinkedIn experts will also be at The Inn, offering career advice, and profile pictures will be taken by a professional photographer at the event.
• Search and selection firm Walmsley Wilkinson Associates has moved into new offices in the Ribble Valley, near the village of Sawley and the outskirts of Clitheroe, Lancashire. Blackburn Rovers CEO Steve Waggott was the VIP guest at the opening ceremony, which also included suppliers such as accountants, architects, financial advisers, marketing and design agencies.