NEW TO THE MARKET: 11-15 MARCH 2019
NEW TO THE MARKET: 11-15 MARCH 2019
11 March 2019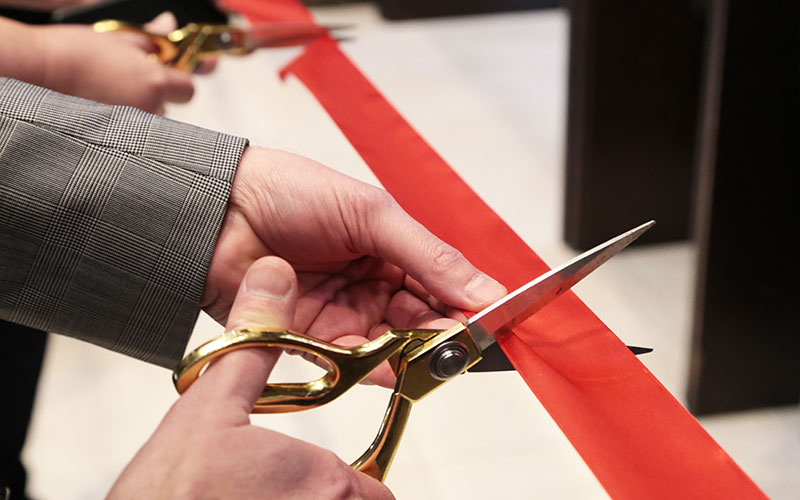 This week's launches include: AMS, Beatmysalary, eTeach, Freelancer.com, HR GO, impoyable, La French Tech, PIXID, Robert Walters Group 
• Global talent acquisition firm Alexander Mann Solutions has opened an office in Berlin to support its growing DACH (Germany, Austria, Switzerland) client base.
• Personalised recruitment platform Beatmysalary is to be launched in the UK this month. The platform's intelligent algorithms only allow relevant candidates to apply for particular jobs. Key information is displayed on personalised live profile cards rather than CVs. It also features a live application tracking function, which allows the candidates to know whether they can expect a call from the employer or not.
• Teacher recruitment service eTeach is relocating its global head office to Arlington Square in Bracknell from Monday (18 March).
• Technology solutions and engineering provider Arrow Electronics and freelancing and crowdsourcing marketplace Freelancer.com have launched ArrowPlus powered by Freelancer.com. The new platform allows Fortune 500 companies and technology creators to design and build hardware products through accessing skilled electronic and electrical engineers.
• Multi-sector recruiter HR GO has opened an office in Wroclaw, Poland. HR GO Recruitment (Poland) is based in the offices that joint venture Eclipse, the group's specialist IT business, established as its head office in Wroclaw last year.
Poland recruitment manager Dominik Kostecki said: "We are initially planning to start with three recruitment consultants and grow to a full size branch through 2019." The new business is looking to recruit UK-based Polish workers who wish to return home, as well as qualified people in Poland looking for high-quality roles in the UK.
• Ex-Royal Marine Peter Kelly has launched imployable – an app designed to bridge gaps in unemployment and facilitate career tracking. Candidates create a digital CV that is used to apply for jobs. The app in turn uses the CV to tell users how qualified and experienced they are for any job post they are viewing. Imployable is available at the app store for both iOS and Android.
• A French government-backed start-up ecosystem La French Tech has launched a fast-track visa system. The start-up visa is free, valid for four years, extends to family members and has an identical process regardless of the worker's country of origin.
• French recruitment technology solutions provider PIXID has launched its myPixid vendor management system solution in Ireland. The launch of myPixid in Ireland follows PIXID's recent launches in the UK and the Netherlands.
• Global specialist recruiter Robert Walters Group has launched #BreakTheCycle – a world-wide employee wellbeing initiative.
This year, more than 4,000 employees of the group will be challenged to #BreakTheCycle and do something fun, active, meaningful and inclusive with colleagues – with the goal of improving wellbeing and checking in on peers.
Already stepping up to the mark are the Hairy Handlebars, a team of two who are cycling 6,000 miles from Robert Walters' London HQ to its offices in Tokyo – to raise money for men's health charity Movember.
The pair are being sponsored by the Robert Walter, and the launch of the campaign will be marked by the Hairy Handlebars' departure between 11.30am-12.45pm on Thursday 21 March in St Martin's Courtyard, Covent Garden outside Robert Walters Group HQ.