CONTRACTS: 18-22 FEBRUARY 2019
CONTRACTS: 18-22 FEBRUARY 2019
18 February 2019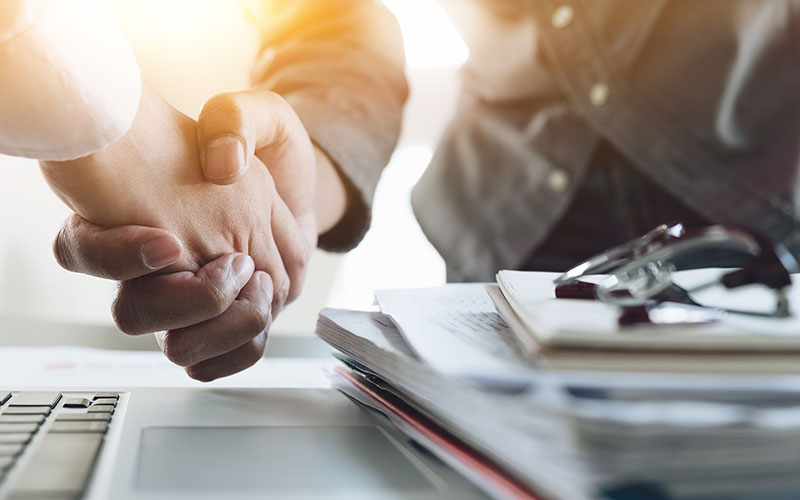 This week's contracts and deals include: Adgen, Dartmouth Partners, greenbean by NRG, Hanold Associates, Havas People, HR GO, International Recruit and Staffing, Jobbatical, Morgan Hunt, Penna, SMRS, TMP Worldwide, Webrecruit
• Recruitment advertising and marketing organisations Adgen, Havas People, Penna, SMRS, TMP Worldwide and WR Group T/A Webrecruit have all won places on the National Education Recruitment Advertising and Resourcing Services Framework.
The framework agreement, which aims to help universities and colleges stand out from the crowd when recruiting staff and students, covers advertisement creation and production, type setting and copywriting, media buying, art direction, brand management and, where required, full creative services for new advertising campaigns for education recruitment advertising and resourcing services.
• Professional services staffing specialist Dartmouth Partners has partnered with professors at the London Business School to offer future Dartmouth Executive leaders the opportunity to study a bespoke mini-MBA.
The mini-MBA, delivered by London Business School lecturers, includes a two-year bespoke mini-MBA course offering six modules including a live experiment specifically designed to take development to the next level and unlock leadership potential.
• Accident management company Auxillis has selected greenbean by NRG as its exclusive partner. Auxillis currently employs more than 600 staff at its Peterlee site in County Durham.
• US HR executive search firm Hanold Associates has been chosen by the National Football League (NFL) to lead its search for a new chief HR officer (CHRO). CEO and managing partner Jason Hanold is leading the assignment, which kicked off just days before Super Bowl LIII on 3 February.
The incoming leader will oversee all of the NFL's HR functions including organisational design, leadership development, learning, benefits, compensation, employee and labour relations, HR operations, talent acquisition and talent development. The right candidate will bring 20+ years of operating, financial and people leadership experience in consumer-centric, well-branded organisations.
• Recruitment, HR, IT and digital services provider HR GO has acquired Eastbourne-based agencies Sussex Recruitment and gel Resourcing.
Sussex Recruitment places candidates in permanent and temporary roles in commercial, engineering, manufacturing and financial sectors across the South-East and the UK. Company founders Stephen and Margaret Hopkinson have retained a substantial minority stake in the business, and Stephen will continue to manage it under its new name HR GO Recruitment (Sussex).
Set up by Stephen Hopkinson and Chris Rose as a specialist division of Sussex Recruitment, gel Resourcing recruits across occupational health, pharmaceutical, biotechnology and life sciences sectors throughout the UK and Europe. Rose, the firm's managing director, will continue to run gel Resourcing, and both businesses will continue to operate from their offices in Seaside, Eastbourne.
• Jeffrey Jedlicki, the owner, president and CEO of US-based recruitment firm International Recruit and Staffing, has invested in a new set of AI applications. The technology uses machine-learning technology to build predictive models based on internal data, such as demographic information and past interactions, as well as external data obtained by the company. This service is currently being deployed in the financial, insurance and IT industries.
• International job search portal Jobbatical has been enlisted as the official recruitment partner for Baltic nation Estonia's second Work in Estonia Career Hunt campaign.
The new initiative is designed to draw the world's top IT professionals to Estonia and match them with talent-hungry tech companies in the country, such as Transferwise, Taxify, Veriff, Swedbank Estonia and many others. The campaign first launched back in 2018.
• New City College, a college group in East London, has appointed Morgan Hunt to exclusively manage its outsourced recruitment. The partnership sees the public sector recruiter support the college with specialist managed service technology.