CONTRACTS & DEALS: 7-11 JANUARY 2019
CONTRACTS & DEALS: 7-11 JANUARY 2019
7 January 2019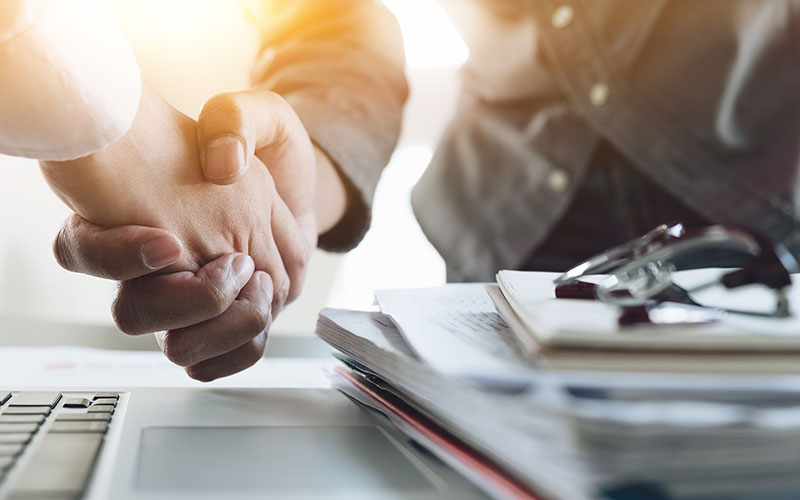 This week's contracts and deals include: Cielo, Kronos, Lensa, PeoplePlus, Resume-Library, SAP, Staffline
• Recruitment outsourcing provider Cielo has added financial services group Société Générale to its client portfolio.
Cielo has been chosen to develop and lead a technology and brand-enabled talent acquisition (TA) solution aimed at keeping Société Générale at the forefront of the competition for top talent.
Cielo's total TA strategy will support all permanent and temporary hires across front, middle and back office, which will go live on 1 April. The delivery model will also aim to mitigate and reduce hiring via agency, and develop a diverse and sustainable flow of talent into Société Générale.
• Recruitment and HR outsourcing company The Curve Group has entered into a third phase of an existing partnership with TSB Bank.
In 2018, the group recruited relationship managers and area directors for the bank's business banking team. The third phase of the project sees The Curve Group once again providing consultancy, research support and talent mapping in order to attract and select a further 21 additional relationship managers and one senior leader.
• Recruitment giant Kelly Services has made two acquisitions. The first is Global Technology Associates (GTA), a provider of engineering, technology and business consulting solutions and services in the telecommunication industry. The other is NextGen Global Resources, a provider of telecommunications, wireless and connected technology staffing solutions in the US. 
Terms of the acquisitions, effective at the start of the new year, were not disclosed. GTA and NextGen will continue to operate under their own brands.
• Workforce management and human capital management cloud solutions provider Kronos has reached a global agreement with German-based European multinational software corporation SAP. The agreement enables SAP to resell Kronos workforce management solution Workforce Dimensions across its worldwide customer base under the name 'SAP Time Management by Kronos'.
• Recruitment and training group Staffline's PeoplePlus division has been successful in the latest round of prison education tenders, securing contracts worth a total of £104.6m over a four-year period.
• US job board Resume-Library and recruitment advertising start-up Lensa have entered into a partnership, which will see Lensa provide the ability for Resume-Library to index and include its CVs within the Resume-Library platform.
The partnership will result in more employer exposure for more than 2m Lensa jobseeker members, while also providing Resume-Library's employer clients with access to a new and fresh source of candidates.
• Communications, automotive services and media group Cox Enterprises has launched new internal and external career sites powered by enterprise recruitment marketing technology firm SmashFly Technologies and HCM user experience platform provider InFlight Corporation. 
• European learning and human capital management software provider Talentsoft has closed a funding round of $50m (£39m). Francisco Partners leads the new investment, alongside BPI and Goldman Sachs.
The firm says it will use the funds to accelerate internationally, invest in HR data management and employee experience innovations, and move from operating a SaaS (software as a service) model to an iPaaS model (Integrated Platform as a Service).