APPOINTMENTS: 14-18 JANUARY 2019
APPOINTMENTS: 14-18 JANUARY 2019
14 January 2019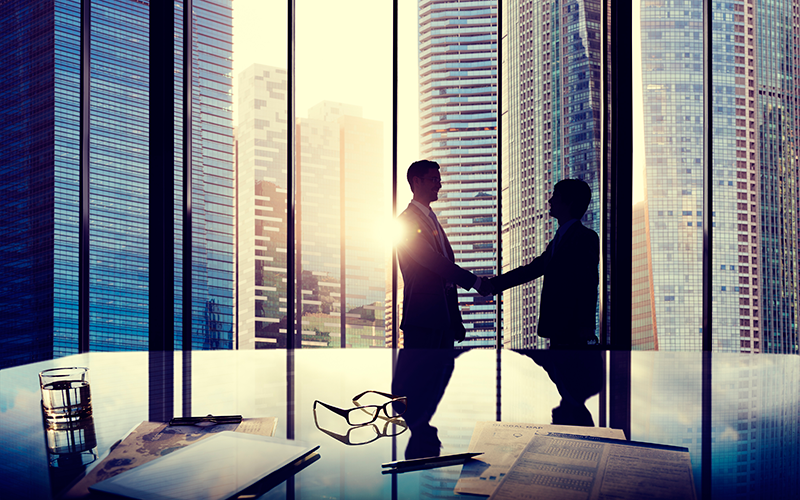 This week's appointments include: Camino Partners, Cross Country Healthcare, Eames Consulting Group, Forward Role, GLAA, Hackajob, Holmes Noble, HRC Recruitment, McGregor Boyall, Monroe Consulting, NRL, Resource Solutions, Retail Executives, Roc Search
• Back-office to boardroom level staffing specialist Camino Partners has promoted Sachin Ruparelia from joint managing director to CEO. Ruparelia was a founding member when Camino Partners launched seven years ago and has previously held posts as sales & marketing director, and joint MD.
• Professional services recruiter Eames Consulting Group has promoted broking and underwriting specialist William Bragg from consultant to senior consultant in London, while actuarial specialist Sky Chow has been promoted to managing consultant from senior consultant in Hong Kong.
• Richard Jones has joined marketing, digital and technology recruiter Forward Role to head up its FR Executive brand as executive search director.
• US healthcare staffing specialist Cross Country Healthcare has appointed Kevin Clark as president and CEO. Clark succeeds William Grubbs, who previously announced his intention to retire. A co-founder of Cross Country in 1986, serving as its chairman and CEO until 1994, Clark later went on to launch a number of other healthcare staffing companies, as well as marketing and technology firms.
• The Gangmasters and Labour Abuse Authority (GLAA) has welcomed Suzanne McCarthy as its newest Board member. A former UK immigration services commissioner, McCarthy has held several senior positions in her career, including CEO of the Human Fertilisation and Embryology Authority and the Financial Services Compensation Scheme. She has also worked at the Treasury and Home Office, where she was private secretary to two home secretaries.
• Hackajob, a digital recruitment business that aims to eliminate unconscious bias in the hiring process, has appointed Matt Holmes as chief commercial officer.
• Rakesh Sharma, former CEO of security company Ultra Electronics Holdings, has been appointed non-executive chair at executive search and interim management firm Holmes Noble. His remit is to lead the board and assist the executive team to position the company for growth in its key sectors of industrial, supply chain management, support services, and energy and infrastructure.
• Scottish independent recruiter HRC Recruitment has appointed Steven Ross as operations director. He joins from management consultancy Lee Hecht Harrison Penna, where he was UK innovation director.
• Steve Brennan has joined global recruitment specialist McGregor Boyall to head up its new Birmingham office.
• Executive recruitment consultant Steve Grant-Wilson is joining Shanghai-based Monroe Consulting Group China to head up its health and consumer goods divisions, joining managing director Kelly Liu, who continues to lead the wider Monroe Consulting Group China.
• Engineering recruiter NRL has promoted its Woking branch manager Daniel Redmayne to director.
• Recruitment process outsourcing provider Resource Solutions has appointed Simon Bradberry as managing director for the EMEA and the Americas regions.
• Specialist retail executive search firm Retail Executives has made a number of senior appointments. Matthew Parry joins as partner. Having held a number of senior positions at leading international executive search firms, including Norman Broadbent and Barracuda Search, Parry joins from Stonehaven International.
Jean-Pierre Gadsdon and Jane Carver have also been appointed associate directors. Gadsdon has worked within the talent acquisition domain with top UK retailers and hospitality brands, including George at ASDA, FatFace, Carluccio's and River Island.
With 11 years' agency recruitment under her belt, Carver moved in-house to lead the talent teams of Calvin Klein, Jaeger and Clarks, specialising in growing and developing direct talent acquisition strategies and executive recruitment.
• Tech and engineering recruitment specialist Roc Search has appointed Jonny Cutter senior business manager, based in New York. Cutter joins from SThree Group.