CONTRACTS & DEALS: 12-16 NOVEMBER 2018
CONTRACTS & DEALS: 12-16 NOVEMBER 2018
12 November 2018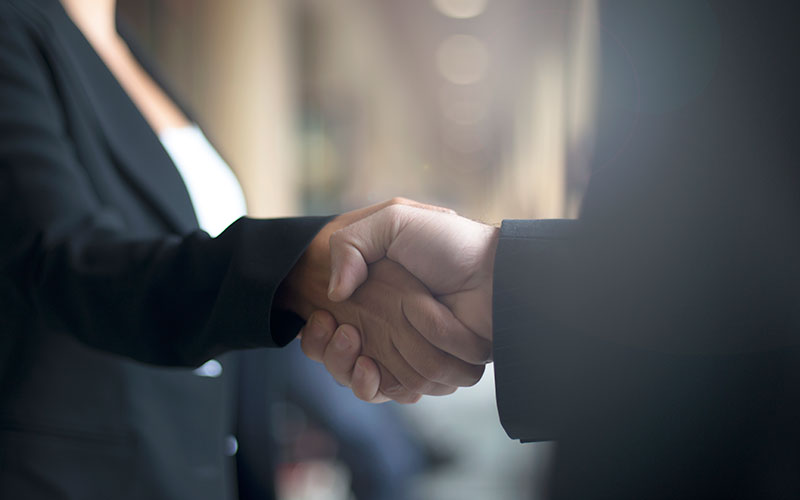 This week's contracts and deals include: 10x Psychology, Airswift, Catapult, Front Talent, Morson Group, Oliver Sanderson Executive Search, OPERAM Managed Solutions, Tempo
• Psychometrics provider 10x Psychology has agreed a strategic partnership with HR consultancy Front Talent in a partnership that establishes 10x Psychology in the UAE region.
The collaboration sees 10x Psychology provide its suite of predictive psychometric tools to bolster Front Talent's existing services, allowing companies to understand the probability of success for each candidate and how their skills are likely to change over time.
 
10x Psychology will also help Front Talent find the right applicants for its clients and further support their recruitment processes with intuitive testing that identifies the core skills needed for the role. 
Teams from 10x Psychology and Front Talent will also collaborate on regional conferences – including the International Psychology Conference in Dubai – to highlight how occupational psychology can bring value to both employees and the wider business.
• Airswift, a global workforce solutions provider for the energy, process and infrastructure sector, has won a contract with oil & natural gas firm Repsol Sinopec to provide payroll and recruitment services.
The contract win follows on from Airswift's new office opening in Aberdeen, which will act as a support location for services including recruitment, client and contractor services to manage local projects, such with Repsol. Client service manager David Gibb has joined to oversee the office.
• Thai restaurant chain Busaba has selected online staffing platform Catapult to provide high quality, flexible workers to 11 restaurants in its 13-strong portfolio for the busy Christmas trading period. The move follows a successful pilot in four Central London locations over the same period last year.
• Technical and engineering recruiter Morson Group has acquired multi-disciplinary engineering, technical and risk management consultancy Waldeck. Under the deal, Waldeck becomes a wholly owned subsidiary within the Morson Group, maintaining its own brand and contracts while working alongside other Morson Group companies.

Waldeck is positioned alongside Morson Projects, an existing subsidiary of Morson Group, which provides cost-effective, multi-disciplined engineered solutions, project management, analysis, design and cyber-secure software services to clients across industrial sectors. Clients have the opportunity to outsource complete engineering packages to Morson Projects.
Morson Projects and Waldeck combined will have a workforce of around 800 professional staff and a turnover in excess of £50m a year.
• Executive search firm Oliver Sanderson Executive Search has successfully assisted in the appointment of Angela Williams – British Airway's new people director. Group CEO of Oliver Sanderson Natasha Makhijani worked closely with Alex Cruz, CEO of the airline, to assist in the search and selection for the board level position.
• Managed solutions provider OPERAM Managed Solutions has won a major contract with exploration and production company Tullow Oil to provide contingent workforce services to its global operations.
Tullow Oil has chosen OPERAM to streamline and assist in the automation of its global contingent workforce management and recruitment operations to cut costs, enforce compliance and improve supplier quality.
• Recruitment tech platform Tempo has chosen global integrated communications agency LEWIS to help raise awareness of its business.
According to LEWIS, it will be supporting Tempo's growth with an integrated, multi-disciplinary approach that places a strong focus on creative and digital content, as well as helping Tempo to communicate how recruitment firms can evolve to meet the expectations of a new generation of digital-native workers.