NEW TO THE MARKET: 1-5 OCTOBER 2018
NEW TO THE MARKET: 1-5 OCTOBER 2018
1 October 2018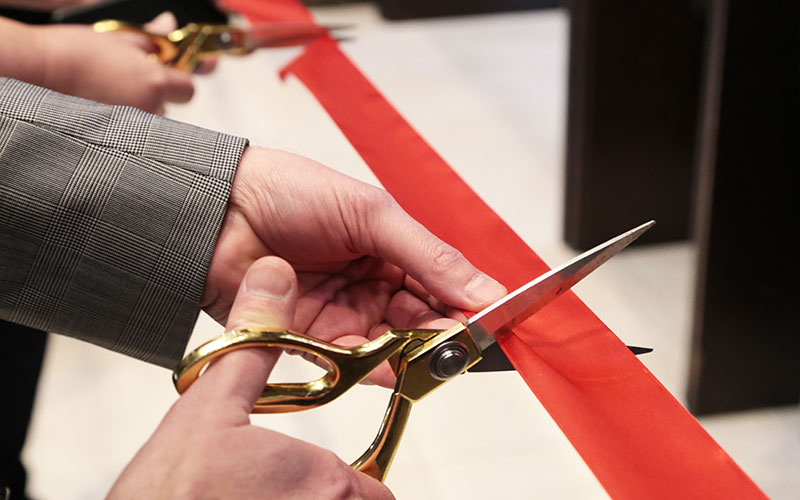 This week's launches include: Berry Recruitment, Bond Williams Professional Recruitment, Essential Recruitment, Franklin Fitch, Frazer John Recruitment, Global Accounting Network, Harness, Phaidon International, Roc Search, Talent LifeCycle, Templeton & Partners, ThriveMap, Trapeze HR
• Multi-sector recruiter Berry Recruitment has rebranded its Express Rail Services King's Cross branch. Ben Moss has been appointed manager of operation based at King's Cross, which now trades as Berry Recruitment.
Previously, the King's Cross team just recruited for the rail sector, but now recruits into office and professional, telecoms, IT, and catering and hospitality.
Berry Recruitment Group (BRG) acquired Express Rail Services in 2014 into which it later incorporated its other rail brand, Mainline Resourcing.
• Bond Williams Professional Recruitment has opened an office at the Oxford Science Park in Oxford. The firm has also launched an engineering, science & space division headed up by specialist consultants Peter Knibbs and Laurence Doherty.
• Multi-sector recruiter Essential Recruitment has relocated to larger offices in Mansfield. The agency has moved from Church Street to Acorn Business Park, which will also welcomes new recruit, recruitment consultant Ross Page.
• IT infrastructure staffing specialist Franklin Fitch has opened an office in Austin, Texas. Jordan Guttridge joins Matthew Forshaw in the new location, which will be led by Franklin Fitch director Steven Ewer.
• Finance, HR, marketing and technology recruiter Frazer John Recruitment has moved into larger London offices at WeWork No.1 Poultry, just six months from opening its first London office in Moorgate. The company plans to launch further locations next year.
• Specialist recruiter the Global Accounting Network has moved to refurbished warehouse offices close to London's Borough Market. The firm also welcomes Elliot Golds as head of permanent recruitment and Alex Sylvester as head of interim recruitment.
• Harness, a digital recruitment service aimed at time-short employers and recruitment agencies, has launched. The service allows hiring companies to view prospective candidates on one easy-to-use platform, removing the need for cold calls, meetings and chasing candidates.
Harness works with recruiters, allowing them to upload their candidate's details, which will then be accepted or rejected by Harness based on their suitability.
The smart platform combines human knowledge and scientific algorithms to match a candidate's suitability to any given role within the technology sector, meaning only the most appropriate candidates will appear within Harness's database. Recruiters can then tailor their search by city, salary, skill set and job title. If interested, perspective employers can finally request an interview with a candidate with the click of a button.
• Global recruiter Phaidon International's flagship financial brand Selby Jennings has opened an office in Charlotte, North Carolina. Alyssa Daugherty will head up the Charlotte office.
• Tech and engineering staffing specialist Roc Search has expanded into new offices on Hardman Street in Manchester's Spinningfields.
• IT recruiter Church International has launched Talent LifeCycle (TLC). TLC, led by industry veteran Jan Stevens, is a service that aims to integrate with a firm's existing HR & talent function to support talent attraction, acquisition and retention.
• International technology-focused recruitment business Templeton & Partners has launched a new office in the heart of Zuidas, the main business and financial district of Amsterdam.
• HR tech start-up ThriveMap is launching a new assessment tool to measure how well a candidate might perform in a certain role, how much they want that position and how well they fit that role.
Designed in collaboration with each customer and customised to their requirement, the tool measures real life scenarios – comparing how candidates perform against the results of employees who thrive in that job. If an employer cannot demonstrate how an attribute presents itself in a real workplace scenario, it won't be measured.
• Former managing consultants at HR staffing specialist Oakleaf, Jane Middleton and Harriet Lavender, have launched Trapeze HR, a new recruitment firm placing HR professionals in flexible working roles.
The firm said the launch was in response to escalating demand from both candidates and employers. Candidates were looking for more agile and flexible working opportunities, and employers were keen to embrace new ways of working to retain and motivate staff who need to balance work with family and other commitments.