CONTRACTS & DEALS: 15-19 OCTOBER 2018
CONTRACTS & DEALS: 15-19 OCTOBER 2018
16 October 2018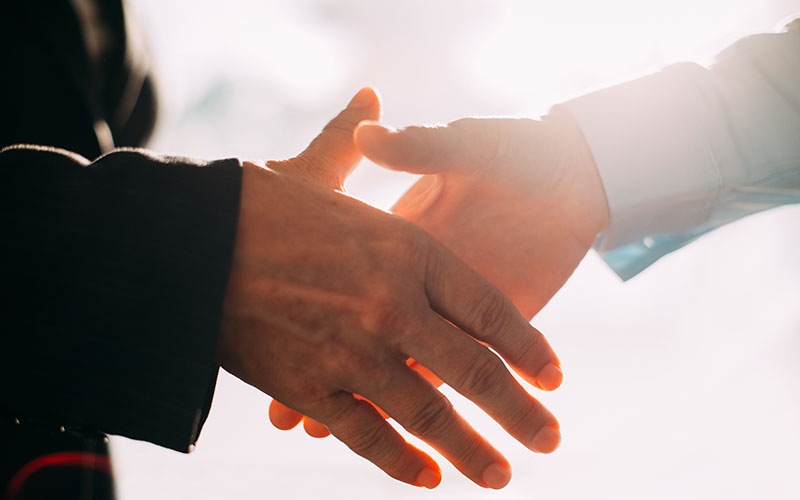 This week's contracts and deals include: Affinity Workforce, Applied, ClearStar, CRG, Job.com, LA International, Resource Solutions, SmartRecruiters, Workday
• Recruitment platform Applied has raised seed funding of £1.5m. Applied says the investment in its growth will help create more job opportunities for people who would otherwise be eliminated from traditional hiring processes.
Investment is being led by Blackbird Ventures and supported by Skip Capital, Angel Academe, Giant Leap and Impact Generation Partners, as well as a number of angel investors. They join Applied's existing shareholders, including the Behavioural Insights Team, gender advocate and businesswoman Carol Schwartz, and Wharton professor Adam Grant, to accelerate the business.
• Technology and service provider to the background screening industry ClearStar has signed an agreement to integrate its mobile background screening solutions with Virtual Badge, the world's first patented smartphone ID badging system.
Virtual Badge offers a workforce identity and management solution based on a smartphone app that issues and displays virtual ID cards (a Virtual Badge), and the employer can manage all features from their own smartphone.
ClearStar's suite of mobile screening solutions will be integrated with Virtual Badge to enable remote identity verification, providing the employer with a fully-vetted, mobile, remote-controlled ID badge for their employees, as well as continuous screening monitoring.
• Ian Munro and Tristan Ramus, on behalf of health and social care staffing specialist CRG, have acquired education, health and social care recruiter Affinity Workforce. 
This deal will see the group yield revenue of over £230m with a workforce exceeding 600 employees and a contractor workforce of more than 6,000.
Transactional due diligence was conducted by FRP Advisory and Robert McCarthy, legal support from Chris King, Hemmingway's Solicitors and funding for the transaction was provided by Close Brothers.
• Job.com, a recruitment platform that uses blockchain technology, has partnered with user interface solutions provider SEED and chatbot developers Botanic to boost its AI interface offerings.
The partnership sees Botanic support Job.com by building chatbots, which will essentially act as virtual AI assistants when users log on to the Job.com platform. SEED will create the interface to help users navigate the platform and make use of the chatbots.
• IT recruiter LA International has been selected by the NATO Communications and Information Agency (NCI Agency) on a new €350m (£307m) framework agreement to deliver a wide range of technical and project-based capabilities.
The NCI Agency provides NATO's principal IT and C4ISR (command, control, communications, computers, intelligence, surveillance and reconnaissance) capability, including cyber and missile defence. Alongside a small number of organisations from the US, France, Germany and Belgium, LA International will source talent to meet NATO's requirements across areas such as cyber security, ICT, military, project management, engineering and scientific skills.
• Resource Solutions, a global provider of outsourced recruitment solutions, and multinational insurance firm AXA, have announced a new multi-year contract where Resource Solutions will manage AXA's contingent workforce population, working with the insurer to enhance its contractor recruitment experience across the UK.
• Global supplier of technology and services Bosch has gone live with recruitment software provider SmartRecruiters' talent acquisition suite across more than 260,000 associates. 
• Monitored security systems provider Verisure has selected enterprise cloud applications provider Workday's Workday Human Capital Management (HCM) to transform and standardise its HR operations globally. 
The company is implementing Workday to provide real time, data-driven insights that will assist with planning, recruitment and analysis for its 16,000-strong workforce in Europe and Latin America.