CONTRACTS: 29 OCTOBER – 2 NOVEMBER 2018
CONTRACTS: 29 OCTOBER – 2 NOVEMBER 2018
29 October 2018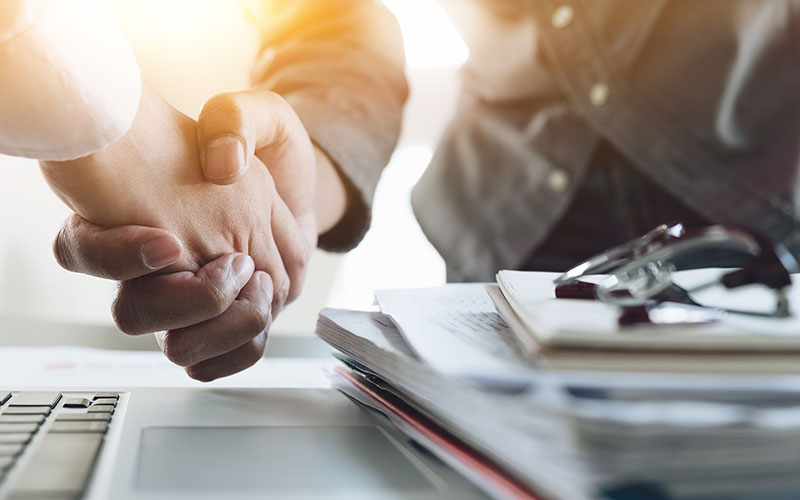 This week's contracts include: Cielo, ERSG, La Fosse Associates, NGA Human Resources, Safeway Contractors, SmartRecruiters, VONQ
• Recruitment process outsourcing provider Cielo has agreed a partnership with German healthcare company Fresenius Medical Care. The deal will see Cielo provide end-to-end support for Fresenius Medical Care, focusing on engineering and IT positions in research and development across multiple sites in Germany.
• Energy staffing specialist ERSG is to supply offshore wind developer Orsted with temporary staff for its Dutch offshore wind farm projects.
ERSG is one of five agencies selected to supply specialist staff to the energy giant and the only agency to be on supply agreements on all Orsted's wind farm projects currently running in the UK, Germany, Denmark and Holland.
The offshore construction EPCI contract will supply to the Borssele 1 and 2 project, which is planned to have 94 Siemens turbines and will run until 2021 with well over 200 positions both onshore and offshore.
• London-based firm La Fosse Associates has successfully led the search for Trevor Matthews, who has joined FTSE 250 financial services firm CMC Markets as non-executive director of its APAC business.
Matthews' previous roles include managing director Australia of Legal & General, CEO UK of Standard Life, group CEO of Friends Life and CEO, subsequently chairman of Aviva UK.
The search was led by Jack Denison, head of La Fosse's interim and non-executive practices, and Louis Rado. Rado is a non-executive and chair specialist, and is the organiser of the La Fosse NED Network, a community of non-executive directors and founders from high-growth businesses.
• Payroll and HR software provider NGA Human Resources (UK & Ireland) has partnered with Benefex. The partnership will see the ResourceLink and OneHub platforms integrated to provide NGA UK&I customers with direct access to the employee benefits, recognition and engagement services offered by Benefex.
• Safeway Contractors, a provider of specialist rail, engineering and construction services, is to pay the payroll services fees for its temporary workers, doing away with the need for the workers to use an umbrella company.
Working with payroll and accountancy services provider Walker Smith, part of the WORKR Group, the move will see each of Safeway's temporary workers up to £30 per week better off.
The agreement also gives Safeway's temps free access to Walker Smith's contractor benefits package, which includes payroll services, holiday pay, maternity and paternity benefits, healthcare cover, a 24-hour GP consultation service and high street discounts. Safeway has also opted to add Walker Smith's dedicated counselling support line to its benefits package, giving temporary workers free access to the helpline 24 hours a day, seven days a week.
• Smart recruitment marketing specialist VONQ has partnered with talent acquisition software provider SmartRecruiters to offer SmartRecruiters' customers access to their media channels portfolio.

This will enable SmartRecruiters' customers to simplify the job distribution process and attract qualified candidates by posting on the most relevant channels.