NEW TO THE MARKET: 30 JULY – 3 AUGUST 2018
NEW TO THE MARKET: 30 JULY – 3 AUGUST 2018
30 July 2018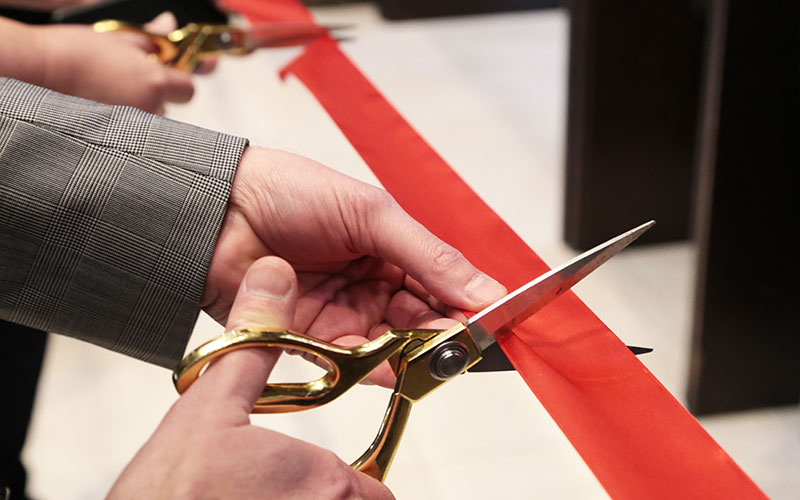 This week's launches include: Chad Harrison International, Concilium Search, HR GO Recruitment, PMP Recruitment, Rangam Talent Network, RHL Australasia, Selby Jennings, Sixty Seconds, Talent Works, TempaGoGo, Unseen, Zitko Consulting
• Global search firm Chad Harrison International have moved into a new, purpose-designed office in Liverpool city centre. The 200 sq m office is on the top floor of the Cotton Exchange building on Old Hall Street in the centre of Liverpool's business district.
• International search & selection and interim recruitment firm Concilium Search has opened an office in the US on Park Avenue in New York City.
Newly promoted senior partners Oliver Harrison (head of Americas), Samuel Deane (head of permanent search, Americas) and Daniel Jeffery (head of contracts, Americas) have permanently relocated from the firm's London HQ. Their joint remit is to manage and grow the agency's business in the Americas.
• PMP Recruitment, part of Cordant Group, has teamed up with charity Unseen to launch a new campaign to raise awareness of modern slavery across the labour and supply chain industries.
As part of the 'Be Seen, Be Heard' movement, PMP will be encouraging its workforce, competitors, suppliers and clients to wear high visibility jackets emblazoned with Unseen's Modern Slavery Helpline number.
The three-month campaign will see PMP's employees sharing campaign materials with their industry contacts, including order forms for the specially-made jackets and other merchandise, such as wristbands, key tag fobs, hairnets, posters, snap bands and pens. Companies can use the forms to order and pay for the merchandise themselves, with 10% of the total order value going directly to Unseen.
In a separate move, Unseen has launched its new free smartphone Unseen app.
• Rangam Talent Network has launched a new mobile app. Available on the App Store and Google Play, the app helps jobseekers with career planning and development by enabling them to apply for a position, track the status of each job application and send a notification to recruiters.
• RHL (Recruitment Holdings Ltd), a joint venture with the HR GO Group of companies, has launched RHL Australasia. The new division is headed up by Paul Surridge, previously operations director for RHL UK, as managing director.
The business, operating from Sydney, will serve clients and candidates in Australia, New Zealand and the wider Asia-Pacific (APAC) region.
In the UK, HR GO Recruitment has opened a new branch in Dover, headed up by manager Lynsey Smith.
• Selby Jennings, Phaidon International's financial brand, has expanded into the Dallas, Texas region. Selby Jennings now operates across five US offices in New York, San Francisco, Boston, Chicago and now Dallas.
The Dallas office serves the financial services industry in the region, focusing specifically on supporting the emerging investment management and private equity markets in the area.
• Bristol-based start-up Sixty Seconds has released a video app enabling recruiters to create company-branded video job adverts by simply completing a form.
The videos provide an animated clip of job role, location and salary. Recruiters are set up with tailor-made templates designed to match their company brand guidelines. Any employee can then submit a form with job role and details. A fully edited, ready-to-use video job advert lands in their inbox ready to use within five minutes.
Videos can then be uploaded to social networks such as LinkedIn and Facebook, alongside links to the job listing.
• Recruitment and talent communications agency Talent Works has moved into larger premises at a new 8,000 sq ft purpose-built workspace in Northampton. The New York loft style space was fitted out by workplace design business Area as part of a £465k project.
• Sarah Gladwin has joined fire and security staffing specialist Zitko Consulting to head up its new dedicated in-house contract desk for the security and fire industry.
• Recruitment industry veteran Phil Pegden, and Caroline Pegden, who has a track record of delivering large digital transformations in government, have launched TempaGoGo.
TempaGoGo is an online marketplace dedicated to help temporary recruitment agencies compete more effectively against gig players. The platform aims to make it simpler for local, independent recruitment agencies to find and work with SMEs looking to hire temporary agency staff.
A smart matching algorithm, a rating system and a processing platform ensures agencies can receive leads matched to their specialism and locations, submit candidates, and manage bookings and timesheets from their desktops or their mobiles.