CONTRACTS & DEALS: 2-6 JULY 2018
CONTRACTS & DEALS: 2-6 JULY 2018
3 July 2018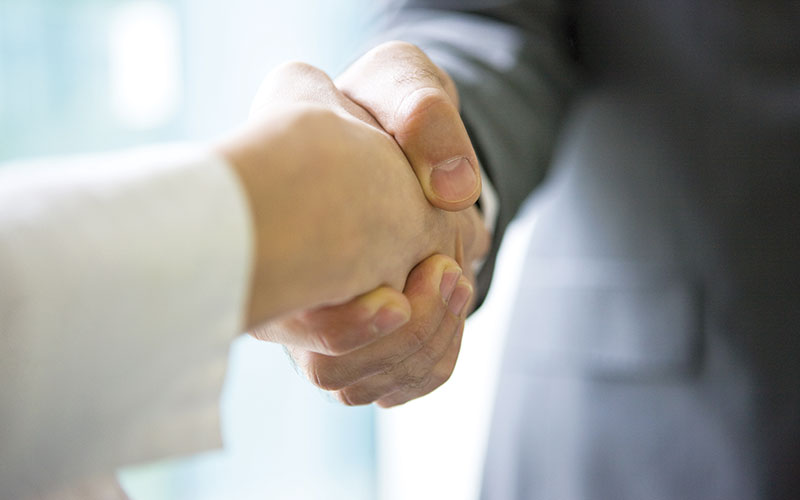 This week's contracts include: Career International, giant, Investigo, Outsauce, TEAM, Textkernel, The Curve Group
• Blackjack Promotions, a retail staffing specialist operating at Dublin Airport and department stores across the city, has renewed its partnership with training provider Penny Blake Associates (PBA).
The renewed partnership sees PBA founder Penny Blake head up a series of training sessions for Blackjack's specialist luxury retail staff in Dublin. The agency's teams will benefit from learning tactics and best practices in engaging with high-value customers, as well as coaching and leadership modules.
Under the training programme entitled 'Succeeding in the Luxury Arena', Blackjack team managers will cover a range of topics that fall under five key pillars: The Luxury Arena, Emotional Intelligence, Moments of Truth, Creating a Wow Experience and Luxury Sales Model.
As well as Blackjack employees in Dublin Airport, the training programme will also extend to retail staff working in Dublin city centre's luxury department stores, including Brown Thomas and Arnotts.
• Chinese recruiter Career International (CI) has taken a majority stake in international recruiter Investigo. The deal sees CI acquire 52.5% of Investigo shares.
CI, launched by founder Wallace Gao and three other partners in 1996, has a network of 86 offices in seven countries in China and South-East Asia. However, the deal marks its first acquisition in the West.
Current chairman Gary Watson will continue in his role, while the Investigo name is also being retained following the deal. Investigo has 145 recruitment consultants operating from offices in London, Guildford, Milton Keynes, Oxford, St Albans and New York.
• Workforce management solutions provider giant has acquired Outsauce, a specialist back office and finance provider for recruitment agencies.
• Global specialist human capital consultancy to the life sciences industry Talentmark Group has announced a strategic partnership with US-based life science strategic advisory firm Technology Commercialization Group (TCG).
The strategic partnership sees Talentmark's network provide TCG and its clients with access to experts in complementary specialist roles such as regulatory affairs, R&D (research & development) and QA (quality assurance).
• TEAM (The Employment Agents Movement) has appointed law firm Tollers as legal adviser to its members in the South Midlands.
• Textkernel's big data tool for lead generation, insight and labour market analytics Jobfeed has integrated with recruitment software provider Bullhorn.
Jobfeed is the latest Textkernel business development tool available in Bullhorn. Textkernel already has a range of business development tools, such as search and match, available in Bullhorn.
• Talent management services specialist The Curve Group has been appointed to provide a flexible HR outsource solution to Ricoh UK, Ricoh Eire, Ricoh Europe and Ricoh Capital in an exclusive three-year deal.
The contract sees The Curve Group provide HR case management and line manager employee relations support to the Ricoh companies via a dedicated HR advice helpline. 
Ricoh is a global provider of document management solutions, IT services, commercial and industrial printing and industrial systems technology.