CONTRACTS & DEALS: 18-22 JUNE 2018
CONTRACTS & DEALS: 18-22 JUNE 2018
18 June 2018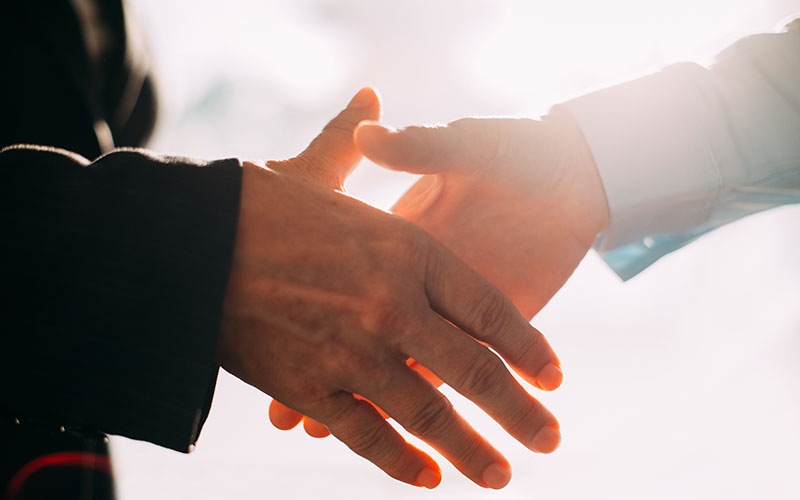 This week's contracts include: Abbott Laboratories, Capita, City Bridge Trust, CivilisedBank, ClearStar, Curve Group, Dartmouth Partners, Head Medical, Literacy Capital, John Lewis, Mayor of London's Young Londoners Fund, MERJE, Ministry of Defence, SAP, Volcanic, Workday
• City Bridge Trust, the City of London Corporation's charitable arm, has announced a £1m grant to the Mayor of London's Young Londoners Fund to pay for schemes benefiting London's young people from disadvantaged backgrounds.
The funding, available to support all the organisations delivering activities through the Mayor's Young Londoners Fund, will pay for initiatives including mental health support for frontline youth workers, staff training and help in coordinating work with other organisations.
• The Curve Group has entered a partnership with digital SME bank CivilisedBank to provide it with an exclusive HR outsource solution.
The deal sees the recruitment and HR outsourcing business provide CivilisedBank with a HR outsource solution that includes strategic HR advice, providing dedicated line manager support via its HR shared service centre and a learning and development programme, as well as taking on compliance assurance activities.
• Business outsourcing provider Capita has confirmed a recent statement by the UK's Ministry of Defence that it has been selected as the winning tenderer for the MOD's Defence Fire and Rescue Project.
• ClearStar's ClearMD mobile drug-testing solution has integrated with Abbott Laboratories, a global provider of healthcare diagnostics.
In a statement, the technology and service provider to the background-check industry said the move expands the number of test collection sites where ClearStar's mobile solution for medical test ordering can be used.
• City of London recruiter Dartmouth Partners has secured an undisclosed amount in investment from Literacy Capital to help it expand domestically and internationally.
Meanwhile, Jess Watts, the former chief executive of recruiter R4S, joins Dartmouth's board as non-executive chairman, along with Neil Cartwright as chief financial officer. Cartwright's former roles includes a stint as divisional finance director at business outsourcing provider Capita.
Dartmouth's chief executive Logan Naidu and non-executive director Gavin Sharpe will continue in their respective roles.
• Edinburgh-based international medical recruiter Head Medical has secured a contract to recruit GPs in London.
Head Medical has been appointed as part of a recruitment framework to fill GP vacancies for surgeries in the north-east and south-east of London.
• Retailer the John Lewis Partnership has selected enterprise cloud applications provider Workday's Workday Human Capital Management and Workday Payroll to deliver HR and payroll across its offices as well as John Lewis and Waitrose stores.
• Specialist recruiter MERJE has partnered with recruitment website agency Volcanic to launch its new website.
The site features job searching tools, a meet the team section, a work for MERJE section, and an exploration of the main core disciplines MERJE operates which includes compliance, credit risk & analytics, customer contact, finance & audit, financial crime & fraud and risk management.
• Software provider SAP has revealed the latest list of European companies to have signed up to using its SAP SuccessFactors solution for human capital management.
The companies include global products, systems and services provider Aker Solutions, European real estate and facility manager Apleona, plating chemicals, equipment and services firm Atotech Deutschland, retail bank CaixaBank, baby food company HiPP and banking group Intesa Sanpaolo.