CONTRACTS & DEALS: 5-9 MARCH 2018
CONTRACTS & DEALS: 5-9 MARCH 2018
5 March 2018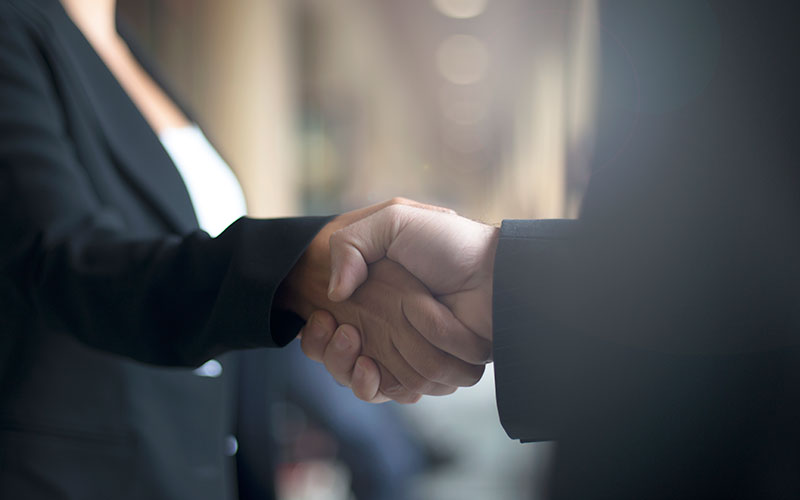 This week's contracts & deals include: ClearStar, Frontline Recruitment, Go Resourcing, Harvey Nash Group, Horton International, Human, Jarell Group, Meraki Executive Search & Consulting, Performan Group, Recruitive
• Technology and service provider to the background check industry ClearStar's ClearStar Background Check solution has achieved 'touchless' automated integration with the SAP SuccessFactors recruiting solution. 
The integration option aims to further automate and streamline the background check process by automatically initiating the background check when a candidate reaches a particular stage in the hiring process.
• East Midlands careers specialist Frontline Recruitment has teamed up with Long Eaton United FC to support the development of grassroots football in the region with the opening of a new Academy in the town.
The specialist football Academy at Grange Park, home of Long Eaton United, will aim to provide a clear pathway for the club's youth section to develop themselves, link up with the first team and even go on to further education opportunities.
Frontline has supplied playing kits, invested in advertising space at Grange Park and is supporting the Academy by supplying new tables, chairs and office equipment to help fit out the new facility.
• Midlands-based Jarell Group has acquired a stake in Huddersfield-based IT recruiter Go Resourcing.
Go Resourcing specialises in providing experienced candidates to public and private organisations.
Commenting on the deal, Jarrell commercial director James Cronin said: "The partnership will enable us to break into the IT sector. Go's expertise in this area will allow us to maximise on IT opportunities within our existing client base and also allow seamless entry into new markets and provide an additional avenue for future growth."
• Meraki Executive Search & Consulting and Harvey Nash Group have formed a partnership to provide executive search services.
Nick Marsh, previously managing director APAC for Harvey Nash Executive Search and member of Harvey Nash's executive committee, has joined Meraki Executive Search & Consulting as MD to drive growth across the APAC region.
Meraki Executive Search & Consulting will act as the Asia region arm of the Harvey Nash Group, providing executive search services across Hong Kong, China, ASEAN and India. As part of the Harvey Nash network, Meraki Executive Search & Consulting will also offer services across the US and Europe.
Under the new agreement, Meraki Executive Search & Consulting will run the Women's Directorship Programme in partnership with The University of Hong Kong.
• Artificial emotional intelligence provider Human has integrated with recruitment software specialist Workable. The firms say the integration will enable firms to screen candidates more quickly, send out video interview via their ATS (applicant tracking system) ahead of linking results with the candidates' timeline.
• Hungarian executive search firm Performan Group has joined global executive search group Horton International.
Established in 2003 and led by managing partners Sandor Szekely and Erika Gombos, Performan provides executive search and leadership consulting services across a number of sectors in commerce and industry in Hungary, including consumer products and services, financial services, industrial life sciences and healthcare supply chain, logistics and transport, and natural resources.
• Recruitment software provider Recruitive has integrated with job board aggregator Adview.