CONTRACTS & DEALS: 19-23 MARCH 2018
CONTRACTS & DEALS: 19-23 MARCH 2018
19 March 2018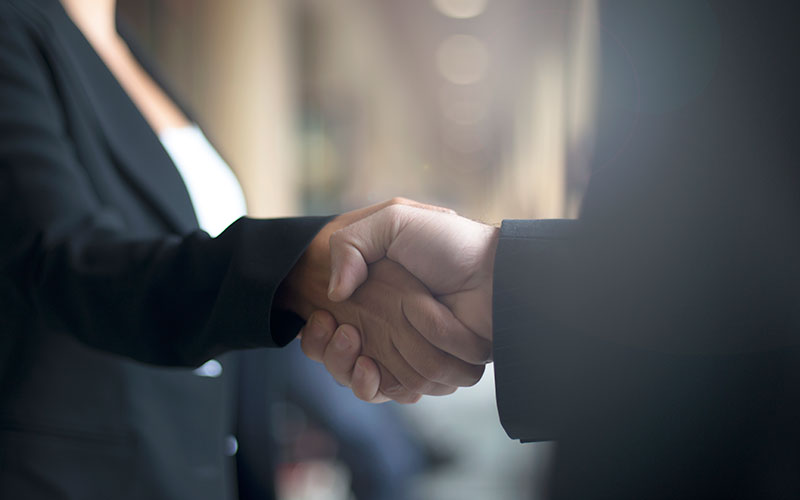 This week's contracts & deals include: AESC, Brightwork, Hudson, Nakama Group, Northants GP, Parity, Sheffield Haworth, totaljobs, Workday
• The Association of Executive Search and Leadership Consultants (AESC), a global professional association representing excellence in executive search and leadership advisory solutions, has welcomed Borrer Executive Search into its global membership.
• Glasgow and Edinburgh-based recruiter Brightwork has formed a partnership with charity Migrant Help guaranteeing jobs for victims of human trafficking.
Migrant Help provides support to victims of human trafficking after rescue, helping them to access counselling services, guiding them through normalising their immigration status, accessing healthcare and providing asylum services.
• Hudson shareholders have given their backing to the sale of its European and Asia Pacific-based recruitment and talent management businesses following the global talent solutions company's decision last December to shift focus to its recruitment process outsourcing business.
In a statement, released yesterday, the group revealed Hudson now expects to close the transactions at the end of this month, subject to customary closing conditions.
• International recruiter Nakama Group has appointed Allenby Capital as its nominated adviser and broker with immediate effect.
• NHS healthcare provider Northants GP has signed up to the Best of Both Worlds recruitment campaign.
The campaign, launched last year, unites the University of Northampton, Northamptonshire Healthcare NHS Foundation Trust, Northampton General Hospital, Kettering General Hospital (KGH) and St Andrew's Healthcare in a joint bid to attract more doctors and nurses to live and work in Northamptonshire.
The campaign showcases the benefits of relocating to Northamptonshire, including the varied career opportunities and better quality of life. This next phase of the campaign seeks to recruit 30 GPs to work for practices across the county.
• Fashion retailer Primark Stores has awarded a recruitment managed service contract to talent management business Parity, which sees Parity Professionals providing all Primark's contract and interim IT staff.
Parity also announced three contract extensions for Parity Consultancy Services – with the MoD in relation to Military Capability Output Costing System (MCOCS), British American Tobacco (BAT), and the Education and Skills Funding Agency (ESFA).
• Global executive search, consulting solutions and talent advisory firm Sheffield Haworth has acquired digital and tech search firm Gillamor Stephens.
As part of the acquisition, Gillamor Stephens will become Sheffield Haworth's newly created global digital & technology practice and will continue to trade under the Gillamor Stephens brand.
• Job board totaljobs has chosen marketing intelligence software provider Visual IQ's multi-touch attribution platform. totaljobs says it will use the marketing intelligence derived from the solution to better focus marketing investment, and engage customers and jobseekers in more relevant ways.
• Recruitment software company Workday has agreed a strategic partnership with technology company Slack. The partnership will mean customers will be able to engage Workday from within the Slack interface for contextual and actionable data to complete tasks.