CONTRACTS & DEALS: 12-16 FEBRUARY 2018
CONTRACTS & DEALS: 12-16 FEBRUARY 2018
12 February 2018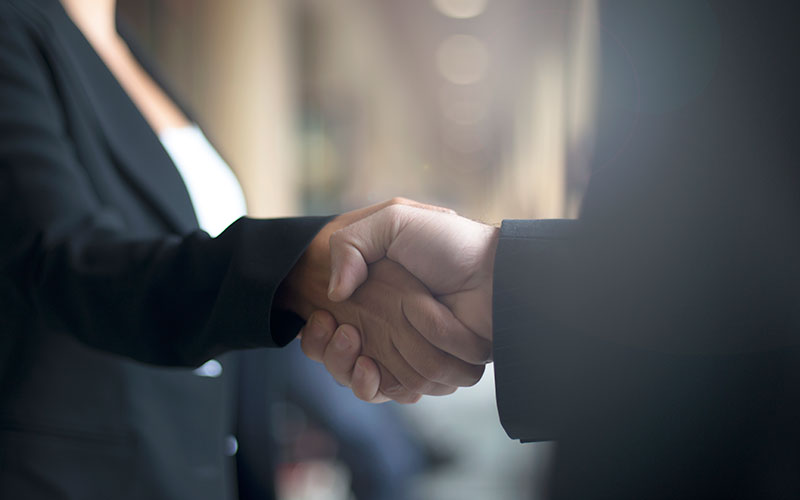 This week's contracts & deals: Berry Recruitment, Bullhorn, Crown World Mobility, Educate Resourcing, Jobshop UK, PageGroup, Spider, Templine Employment Agency, The Curve Group, The Daisy Chain, Thunderhead, TXM Recruit, Uniting Ambition, Viventis Search Asia
• Joy Recruitment in West Wickham, South-East London has rebranded as Berry Recruitment following its acquisition by the nationwide recruiter before Christmas.
• Global mobility specialist Crown World Mobility has acquired UK cloud-based technology company TIME Relocation. Grant Chapman, former director for TIME Relocation, will join Crown World Mobility to lead the global service rollout and oversee future development.
• Educational staffing specialist Educate Resourcing has acquired Lincolnshire-based Educate Teacher Training. The firm says its acquisition of Grantham-based Educate Teacher Training will enable it to enter the teacher training market and increase the opportunities to apply its specialist teaching packages.
• Bournemouth-based recruitment specialists Jobshop UK has signed up as business partners with tennis club The West Hants Club, Bournemouth, where it will be supporting Academy youngsters.
The Club's Business Partnership Scheme was set up to create a working partnership between the West Hants Club and local businesses who wish to support sport in the community, with an emphasis on tennis development.
• Global recruiter PageGroup has chosen Thunderhead's cloud-based customer engagement platform ONE Engagement Hub (ONE) to build better relationships with candidates and hiring clients.
PageGroup provides specialist recruitment services spanning 25 disciplines, across 36 countries, including businesses ranging from SMEs to global blue-chip organisations. As a key part of its global engagement strategy, ONE will provide a real-time omnichannel view of the customer journey across the three brands at PageGroup – Page Personnel, Michael Page and Page Executive.
ONE will then use this insight to help recruiters have consistent and relevant conversations with their clients and candidates that meet their needs wherever and whenever they interact. Thunderhead is a specialist enterprise technology firm for customer engagement.
• Multi-sector recruiter Templine Employment Agency has acquired North Wales-based Nation Recruit for an undisclosed sum. The deal allows Lynne Fattah to retire from Nation Recruit.
Nation Recruit was advised by Brian McCann, partner, and James Curtis, corporate finance executive, of North West-based MC Vanguard. Aaron & Partners was Nation Recruit's legal adviser and St Asaph-based Harold Smith was its accountant. Templine was advised by law firm DWF and Dains Accountants on financial and tax due diligence.
• East Anglian fixed-fee web recruiter Spider has agreed a 12-month national online recruitment advertising contract for national live-in home care provider Christies Care.
This contract follows a six-month trial period that saw Spider generate over 1,000 candidates a month for Christies Care. Christies Care decided to make Spider solely responsible for its national online carer recruitment drive for the rest of 2018.
• TSB's new commercial banking arm has awarded The Curve Group a project outsource contract. The RPO firm is already helping the bank recruit 15 new relationship managers, who will support small businesses across the UK.
• Flexible jobs matchmaker TheDaisy-Chain.com has signed up to the Working Forward campaign from the Equality and Human Rights Commission (EHRC).
Working Forward is a nationwide campaign, backed by some of the UK's leading businesses and industry bodies, to make workplaces the best they can be for pregnant women and new parents.
• Built environment, rail and manufacturing recruiter TXM Recruit has adopted cloud computing company Bullhorn's software over the next five years. Bullhorn will provides TXM Recruit with a recruitment platform offering onboarding, VMS and CRM solutions.
• Venture capital business Tempting Ventures has taken a "significant stake" in specialist RPO, recruitment and talent management services provider Uniting Ambition.
Uniting Ambition now plans to grow headcount by 30% over the next 12 months and seek to grow net fee income by 20% this year and earnings before interest & taxes (EBIT) by almost 50%, as well as continue to invest in its technology platform to further improve its client offering.
• Asia-Pac executive search and human capital consulting firm Viventis Search Asia has adopted cloud computing company Bullhorn's software to support its growing CRM needs, as well as the development and delivery of its portfolio of products and services throughout the region.
The firm will roll out the system initially in Philippines, Indonesia, Malaysia and Singapore with plans to extend further into North Asia in the near future.