APPOINTMENTS: 6-10 NOVEMBER 2017
APPOINTMENTS: 6-10 NOVEMBER 2017
6 November 2017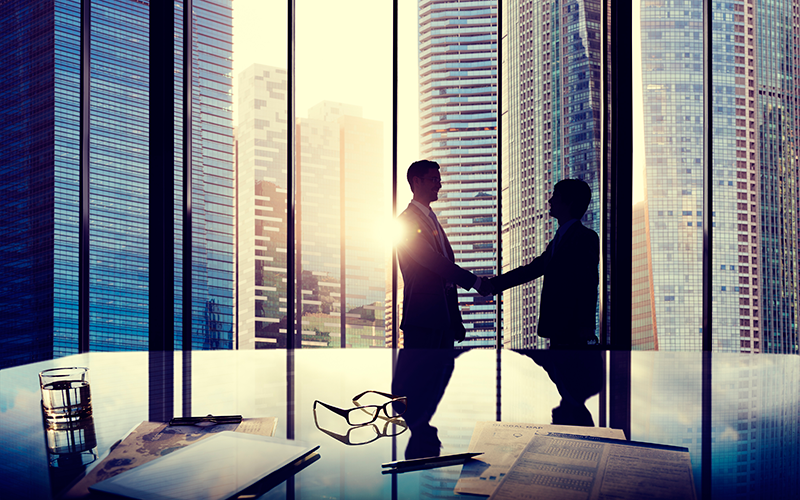 This week's appointments include: Armstrong Craven, Arrows Group, Class People, Core-Asset Verify, Eames Consulting Group, Entelo, Head Medical, INEOS Automotive, MOVE Guides, Pedersen & Partners, Randstad, Salt, Servoca, Zachary Daniels
• Global talent mapping and pipelining specialist Armstrong Craven has appointed Tom Mason as CEO to lead its plans for international expansion. Mason previously senior vice president at Pontoon Solutions, part of recruitment giant The Adecco Group, will be responsible for the development and implementing Armstrong Craven's strategic vision.
• Arrows Group Global welcomes back Charlie Sell as group managing director after a year away from the business. He previously spent 12 years at the multi-sector recruiter, having built and managed teams in the UK before setting up and managing the company's European HQ in Amsterdam.
He is joined by global strategic accounts director Tom Brierley following 17 years with global talent solutions firm Allegis Group.
• Katie Holdsworth returns to education staffing specialist Class People to manage its new Bournemouth office. Holdsworth, who previously managed the firm's Exeter branch, now takes charge of the new branch covering the Dorset and Hampshire area.
• Pre-employment vetting services firm Core-Asset Verify has appointed Steve Wright as business development manager. Wright's previous employers include French Duncan, Grant Thornton and the Institute of Chartered Accountants of Scotland.
• International recruitment and search consultancy Eames Consulting Group has made a number of promotions to its team. Parvyez Salam is promoted to associate director from manager of its permanent risk management division (banking). Jamie Card becomes manager from managing consultant of its contract change management division (insurance) and Jason Tunney is promoted to senior consultant from consultant in the life & pensions actuarial team.
• Recruitment technology provider Entelo welcomes Gaurav Kataria as vice president of product and data science, Mike Trigg as chief marketing officer and Yasmin Zarabi as vice president of business and corporate development.
• Edinburgh-based medical recruiter Head Medical has appointed Dr Olivia Kessel as chair. She joins the organisation with a career spanning two decades in healthcare, focusing on patient empowerment and creating patient-centric solutions.
Her new role will be to support the company strategically, and direct the management team by offering guidance and advice on day-to-day business, as well as helping to develop new ventures and revenue streams to grow the business.
• Mornie Robertson, former VP of HR at US automaker, energy storage company and solar panel manufacturer Tesla, is to head up manufacturer INEOS Automotive business' HR division as HR director.
• Global mobility technology firm MOVE Guides welcomes Chad Williams as vice president, customer success and Elaine Foreman as vice president, legal.
• Global executive search firm Pedersen & Partners has hired Simon Mansfield to join its London team as global head of its defence practice.
Mansfield, a serving magistrate in the City of Westminster, has been in the executive search industry for almost 20 years.
• Recruitment giant Randstad's supervisory board is to nominate Henry Schirmer, current executive vice president finance at multinational Unilever Europe, as CFO and member of its executive board.
Subject to shareholder appointment, Schirmer will succeed Robert Jan van de Kraats at the firm's annual general meeting on 27 March 2018.
• Digital recruiter Salt welcomes back Ricky Burns as sales director for its perm technology team in London. His appointment follows the splitting of the firm's technology practice into a perm division, led by Burns, and a contract division, led by sales director Richard Norris. Burns was previously a sales director at the firm between 2014 and early 2017.
• Recruitment and outsourcing services firm Servoca has announced that Banzai People co-founder Chris Hinton will replace Glenn Swaby as chief financial officer. Swaby is set to retire after almost a decade in the role. Servoca said it would announce preliminary results to 30 September 2017 on 12 December.
• Retail recruiter Zachary Daniels welcomes manager Andy Scullion to the team. He was previously the Manchester office manager at retail staffing specialist R3 Resourcing.