After CBSbutler and firstPRO, Staffing360 buys to continue in 2018
After CBSbutler and firstPRO, Staffing360 buys to continue in 2018
20 September 2017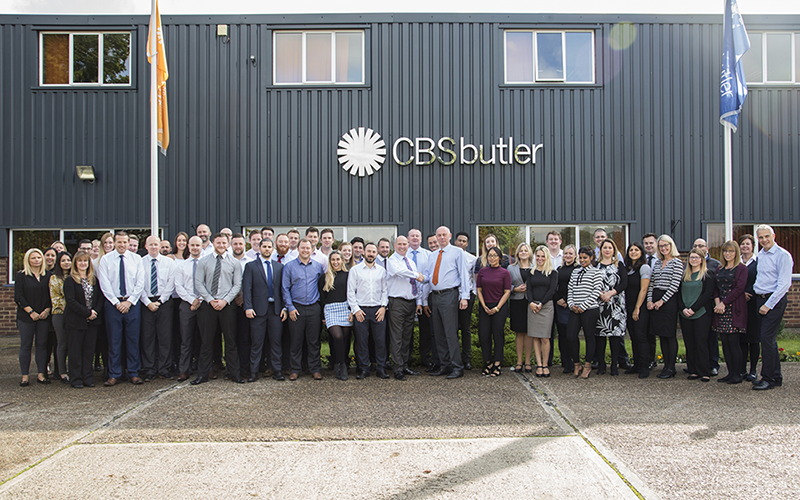 Staffing360 Solutions has gone on a spending spree, with the acquisitions of recruiters CBSbutler in the UK and firstPRO in the US.
CBSbutler team: no departures
And the US and UK-based international recruiter plans to hit the mergers & acquisition trail again next year.
This is according to Staffing360's executive chairman Brendan Flood, who spoke to Recruiter yesterday in the wake of the group's announcement that it had completed the two deals, enabled by a $40m (£29.5m) refinancing of its balance sheet.
In a statement, Staffing360 revealed its acquisition of UK-based IT and engineering recruiter CBSbutler and US-based IT, finance and accounting staffing specialist firstPRO would add $85m (£62.5m) of annual revenue – taking the group to $265m in overall annual revenue.
But Flood told Recruiter the group is still seeking acquisitions to take it to its goal of achieving $300m in annual revenue.
"We always have a fairly busy looking pipeline. I think the chances of us acquiring anything of substance between now and Christmas is somewhere between slim and negligible but we will continue on the M&A trail throughout 2018, and we say that we want be at $300m of revenue. This acquisition and the one that we have closed in Atlanta at the same time takes us to $265m."
As for CBSbutler, the multi-Recruiter Awards winner for Best Engineering Recruitment Agency over the years, including three years in a row (2011-13), it's business as usual, says Flood.
"The management team – everyone – will be retained. I told everybody this morning when I stood in front of them that there won't be any departures, no matter what your role is in the organisation.
"There won't be any name change. We don't believe in them. Part of what makes CBSbutler in this market is that people know who it is and what it is. What we typically do is keep the brand name the way it is but put a strapline underneath that says 'a division of Staffing360'."
According to Flood, the group is also planning to conduct a business review with CBSbutler chairman David Leyshon, ahead of executing previously held plans to grows the firm's IT and engineering consultant headcount.
Commenting on the deal, Leyshon said: "I'm delighted with the deal; it was important that we found the right acquisition partner in terms of sector and cultural fit as an emerging NASDAQ company with revenue approaching $300m. They are ideally placed to take CBSbutler to the next phase of development.
"I'm thrilled for everyone concerned and look forward to working with Staffing 360 executives team during the transitional phase."
Explaining the reasoning behind its £17.8m deal, Flood said the group's acquisition of CBSbutler gives it exposure to the UK engineering sector, and added he was impressed with the management team at CBSbutler.
"We worked with them not so long ago and we were expecting it to be very positive but we were pretty much blown away at the quality of the management at CBSbutler – it's as good as I've seen at any company in this industry in the 20 years that I've been in it."
Optima Corporate Finance and law firm Gateley advised the shareholders of CBSbutler, while law firm Mishcon de Reya advised Staffing 360.
• Want to comment on this story? Email us at [email protected] or tweet us below to tell us your thoughts. We will run comments online in a round-up at the end of the week.