Opus holiday home boosts recruiter up top 20 company list for perks
Opus holiday home boosts recruiter up top 20 company list for perks
18 August 2017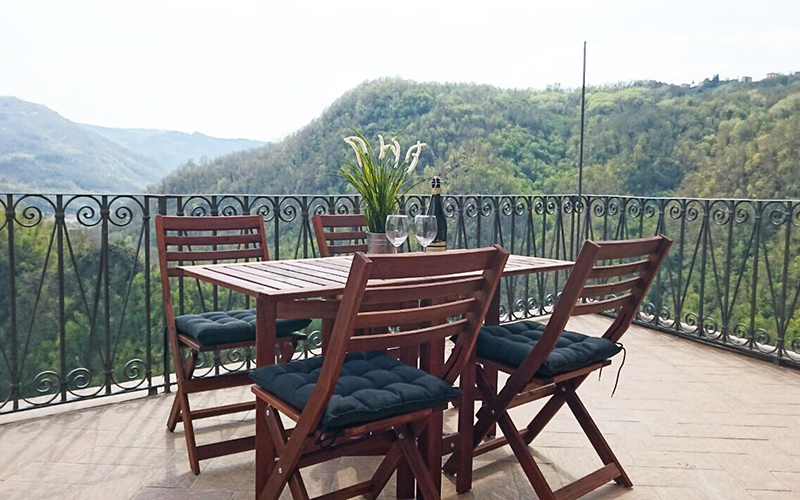 A rather unusual incentive offered by Opus Professional Services has seen the recruiter feature in a list of companies offering the best benefits.
The top 20 companies offering the best perks, ranked by betting company Ladbrokes, include a £5k joining bonus offered by Huddle, an all-expenses holiday from TransferWise, a Children's Christmas party from Peninsula Business Services, Autotrader UK's wine club and free holiday home hire from Opus (above, see terrace view from said holiday home in Italy).
Elaborating on the benefit, CEO Darren Ryemill told Recruiter: "I didn't even realise we were in the list!
"We run it as a retreat. The idea of it is where people can go for sanctuary or a break to get away, relax and get back to nature. It's a really nice, three-bedroomed property in an Italian village near Florence. It's in the mountains, the views are beautiful – it's among the trees and nature.
"People can go there as often as they want. It's available all year round. They can go with families or other work colleagues.
"Recruitment is a stressful industry at times. It's a target-based industry… It's designed to give people a break and reconnect with themselves in a nice way."
• Can your company beat these perks? Let us know if you feel you've been under the radar in this list! Email us at recruiter.editorial@redactive.co.uk or tweet us below to tell us your thoughts. We will run comments online in a round-up at the end of the week.