NEW TO THE MARKET: 7-11 AUGUST 2017
NEW TO THE MARKET: 7-11 AUGUST 2017
7 August 2017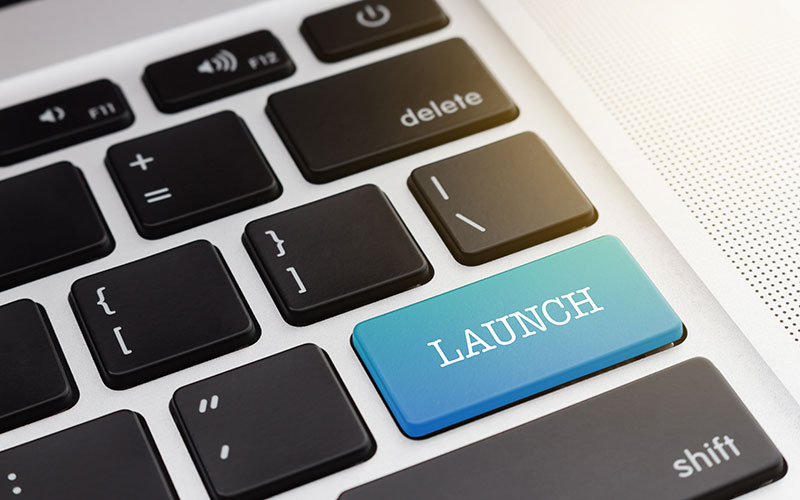 Latest new launches, openings or products within the recruitment industry, including: C&M Travel Recruitment, Employment Solutions, Flat Fee Recruiter, iContract, Intouch, Lawspeed, NonStop Recruitment, PMP Recruitment, Qdos Contracting, Source, Xref
• Travel staffing specialist C&M Travel Recruitment has launched a technology recruitment division. Led by travel technology consultant Simon Woods, the division will recruit solely for technology positions based at companies within the travel sector.
• Manchester-based recruiter Employment Solutions has launched a new website. The site, developed by recruitment website developer Volcanic, features a search bar enabling candidates to search by job title, by location and an advanced search to filter by specific sectors and locations.
• Leeds-based online recruitment specialist Flat Fee Recruiter has launched IT system the Flat Fee Applicant Tracking System.
FFATS plugs directly into the employer's website. Applicants fill in applications online and book interview times, which are tracked and managed by the system throughout the recruitment process. All jobs advertised using FFATS are automatically posted onto social media sites, such as Twitter, LinkedIn and Facebook, and other recruitment platforms as selected.
• Recruitment platform iContract has launched. The platform connects contractors with recruiters – contractors can be matched to contracts tailored to their profile and preferences based on specific criteria they set.
It also enables recruiters to connect with recommended contractors who are matched to the contracts they are posting, helping fast track their candidate search process.
• Contractor accounting specialist Intouch has launched Freeflex, an accounting and umbrella service for contractors.
• Recruitment and employment law advisers Lawspeed has launched a new service provider accreditation to anyone wishing to use a service provider or umbrella company as its payment provider.
Lawspeed now offers an independent check of the service provider's operation through on site audit and provides compliant operators with accreditation evidenced by use of the SPA logo. To ensure transparency, a brief description of the service provider's audited operations and organisation will also be available.
• NonStop Recruitment, a Europe-wide staffing specialist in the pharma, medical devices, chemical, care, digital and technical markets, has launched an app – available on both Apple and Android platforms – to complement its recently launched new-look website.
The app enables candidates to search and apply for opportunities, manage their NonStop profiles and job alerts, and contact NonStop's teams on the move.
• PMP Recruitment, part of Cordant Group, has launched a national recruitment and data centre in Media City, Salford Quays.
The centre, home to more than 100 candidate experience agents, focuses on analysing client operational needs and matching those requirements with the right candidates, enabling PMP's team to better forecast headcounts and place candidates in roles that best suits their situation, including part-time or flexible contracts, and location- and work-based learning opportunities. It will also enable PMP's team to measure aspects such as demographics, conversion, absence and attrition, bringing increased business efficiencies through the centralisation of all recruitment campaigns.
• Contractor tax adviser Qdos Contractors and recruitment giant Hays have joined forces to develop an IR35 solution aimed at helping public sector organisations work out whether off-payroll workers are inside IR35 rules.
The solution enables public sector engagers to comply with new IR35 reforms, which came into force earlier this year affecting contractors working through personal services companies in the public sector.
• Directors Liane Hartley and Sharron Clow have launched Source – an agency and social sustainability consultancy operating across construction and infrastructure sectors.
• Automated candidate-referencing company Xref has launched 'sentiment engine' technology.
The engine uses an algorithm that examines reference responses and rates feedback as positive, negative or neutral, with the aim of at interpreting the referee's 'tone of voice' for the employer. The technology aims to save recruitment professionals up to 16 minutes per reference by using artificial intelligence and machine learning to scan references, creating a report that can be sent back to the employer.