NEW TO THE MARKET: 24-28 JULY 2017
NEW TO THE MARKET: 24-28 JULY 2017
24 July 2017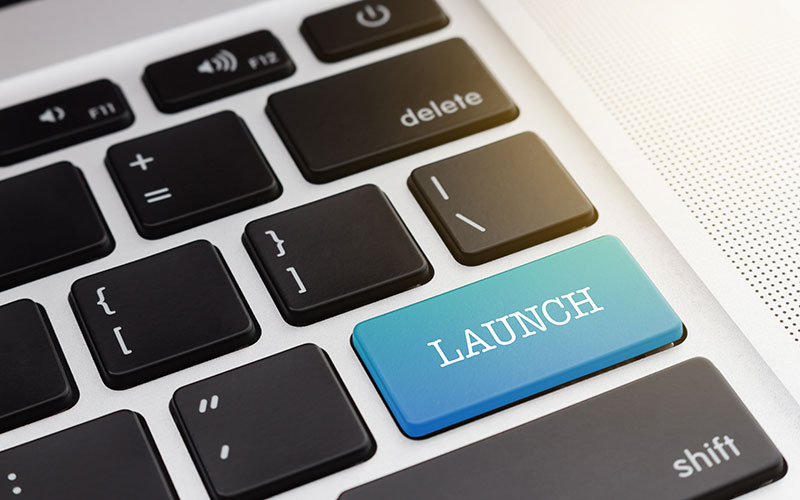 Latest new launches, openings or products within the recruitment industry, including: Accountancy Recruitment Group, Backline Logistic Support Services, Celtic Manor Resort, Consilium Recruit, Credas, ESG, PMP Recruitment, Vidu Recruitment, WSG Careers Connect
• A former director of Kellan group's finance staffing specialist RK Accountancy and RK Finance has struck out on his own. Director John Smith has launched Derbyshire-based Accountancy Recruitment Group, which places qualified and part-qualified accountants.
• South West-based employment business Backline Logistic Support Services has relocated to larger Winchester premises at Unit 2, Scylla Industrial Estate, from Moorside Road.
• Newport-based Celtic Manor Resort has launched two-year hotel and hospitality apprentice programme offering a number of modules designed to cover all aspects of the hotel and hospitality sector.
Included are models covering food and beverage, conference and banqueting, front of house, housekeeping and kitchens, as well as a stint combining all these areas at the resort's Coldra Court Hotel.
Apprentices also benefit from a range of learning and development courses with subject matter including personal development, teamwork, guest relations, presentation and interview skills.
• Engineering recruiter Consilium Recruit has launched a salary guide for the aerospace sector. The survey covers a cross-section of regions in which employers involved in the manufacture and supply of aerospace components, systems, and/or services are based.
• Cardiff-based tech start-up Credas has launched. Credas uses real-time facial recognition technology to help companies speed up and simplify the process of ID verification, employee and client onboarding, and comply with Right to Work legislation.
By texting or emailing a link to the Credas app, clients or employees can verify themselves on the move and at any time and keeps a record of the verification on its secure cloud-based platform.
The site will include five classic games, live leaderboards, retro-inspired content and competitions to win retro-themed prizes.
• Graduate rec-to-rec firm ESG has launched the GradJobs Series, a guide for graduates wanting to break into the recruitment industry. Areas the series will cover range from writing a killer CV, to the day-to-day life of a recruitment consultant, and will be published weekly on the ESG blog.
• PMP Recruitment, part of Cordant Group, has launched Fundamentals – an onboarding programme for new starters aimed at improving learning, wellbeing and staff retention figures, while further increasing the quality of service each employee provides when working within a client's facility.
Devised by senior and operational project groups, together with the agency's learning and development department, Fundamentals is an eight-week long programme that is now available to new managers, site consultants and in-branch staff, covering areas including compliance, health & safety, policy and procedure, and personal development. 
The scheme is supported by an online portal that hosts a range of resources, including PMP's Learning Heroes programme, workbooks, guides and other e-learning tools. New employees can access Fundamentals via a microsite, enabling them to complete designated modules when required. Additionally, the participant has learning reviews with their line manager to ensure they are benefitting from the training.
• European pallet freight network Palletways has launched a recruitment platform through Vidu Recruitment. Vidu is a new browser-based platform links employers and candidates face-to-face in real time across the globe through video and social media.
• Singapore government's WSG Careers Connect has launched the R3 programme, aimed at matching people with jobs closer to their homes. The programme focuses on three stages of recruiting, reskilling and retaining.
The recruitment stage sees employers receive a list of potential jobseekers curated by career coaches from Careers Connect. The reskilling stage sees Careers Connect career coaches help employers identify skill gaps and relevant training for potential and hired candidates to equip them with the necessary skills.
Finally, the retain stage is where career coaches provide post-placement support to both the jobseeker and hiring supervisor to help address performance, competency or assimilation challenges, to ensure talent is retained.