Settled status for EU workers good for UK plc
Settled status for EU workers good for UK plc
26 June 2017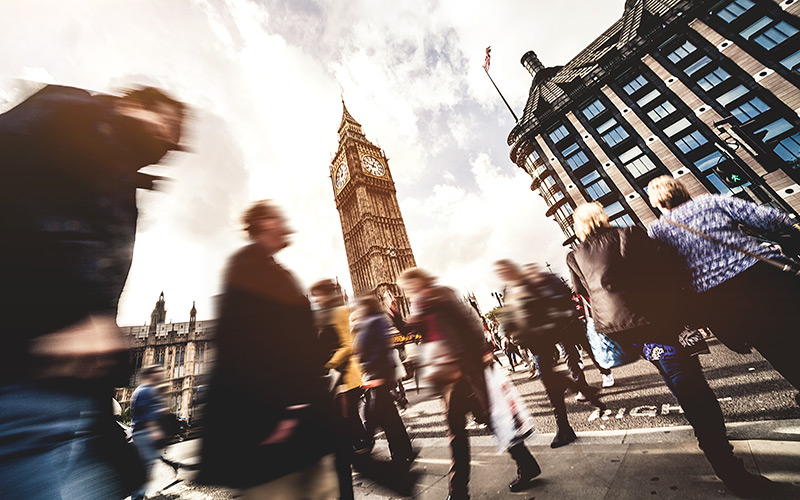 Recruiters have welcomed government plans granting EU workers "settled status" post-Brexit as good for UK plc and for the hiring of talent into the recruitment sector itself.
The BBC reports the Prime Minister Theresa May will publish a 15-page document later today outlining plans that will mean 3.2m residents from the EU will "effectively" have the same rights as UK citizens.
Commenting ahead of the expected publication of the document, Peter Searle, CEO at workforce solutions provider for energy, oil & gas sectors Airswift, told Recruiter the PM's anticipated plans can only be good for UK plc.
"They were under the impression they could stay here but Brexit has changed their status. For anybody, that makes you uncertain. It can be only a good thing in terms of UK plc..."
Hakan Enver, operations director at finance staffing specialist Morgan McKinley, echoed Searle's sentiments.
"There are still a number of unanswered questions to this, however, but at least it shows the UK's hand in wanting to resolve the dilemma of citizens' rights as quickly as possible.
"There is evidence to suggest that a number of EU citizens are already turning their back on the UK and heading back to their home nations. Arguably somewhat premature, particularly when the home nation still faces far higher unemployment rates compared to that of the UK. But it is understandable, considering the general levels of uncertainty that still faces the British working population."
Meanwhile Tony Goodwin, group CEO and chairman of global recruiter Antal International, told Recruiter the PM has no choice other than to guarantee resident EU worker's rights, adding it is important the PM pushes for reciprocal arrangements for UK workers in the EU.
But Goodwin added the PM's move would also be good for ensuring the UK's recruitment sector can retain consultant talent from the EU: "The interesting thing is we find that what you would call expatriates and what we call internationalists are often the mot productive, hardworking and effective people that you find. 
"We specifically target them as an organisation in those countries. In Germany, we specifically look for people who are travelling, not necessarily immigrants to Germany but even people who are just travelling through Germany.
"Key in all of this is it takes a degree of initiative to go and work in a different country. Recruitment consultancy is all about taking the initiative and if you were to sum up our recruitment policies, we're looking at people who can take the initiative, who don't have to be led or told what to do, and don't have to be guided and mentored intensely. Obviously, we do all that in our training programmes but we need the initial ability there and that is often evidenced by going to live in a different country."
While Andy Hogarth, CEO at industrial recruiter Staffline, also welcomed the guaranteeing of EU workers' rights, he raised concerns about the value of sterling affecting the ability of employers keep hold of talent from Eastern Europe.
"The pound has dropped against the euro and the zloty and other Eastern European currencies. Ultimately, you have to pay for people you want to come and attract to work in the UK.
"At the moment anybody can come and work in the UK, yet they are not. Why is that? Partly they feel less welcome – partly the Brexit vote, and partly because they are earning 10-20% less in currency terms than they were a year ago.
"Minimum wage in Germany is roughly the same as the UK. If you're from Poland or Lithuania you can go and work in Germany, earn the same amount of money, don't take the currency loss and you can go home at weekends far more easily than you can in the UK. With the UK, you have to get a flight or a boat, whereas with Germany you can go and see your mum and dad and be back at work on Monday morning."
• Want to comment on this story? Email us at recruiter.editorial@redactive.co.uk or tweet us below to tell us your thoughts. We will run comments online in a round-up at the end of the week.