New to the Market: 3-7 April 2017
New to the Market: 3-7 April 2017
3 April 2017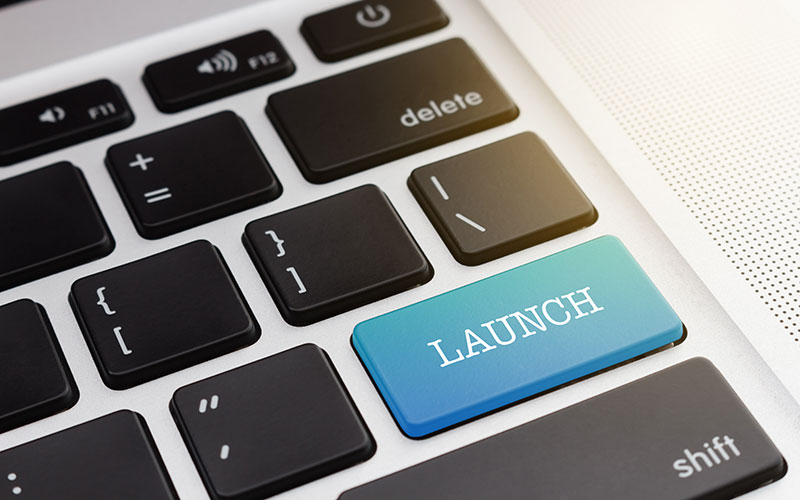 Latest new launches, openings or products within the recruitment industry: 3-7 April 2017
Airswift has launched a new London office. The global workforce solutions provider for the energy, process and infrastructure sectors says the new 1,700-sq ft office on New Broad Street will accommodate the company's IT, operations and treasury departments. 
In addition, it will also act as the new London office of Airswift-backed executive search firm Ducatus Partners.
Youth job board Ambytal.com has launched. Launched by James Horner, the site is aimed at helping young people get a foot in the door and landing their first job following school, college or university.
Jobs placed on the site by employers are required to specify how much experience is needed for the job up to a maximum of six months to ensure that young people are able to find roles they know they'll meet the criteria for.
• Global resourcing specialist BPS World has opened an office in Belgrade, Serbia. The office, based in the business district in Old Town, Belgrade, will be managed by a team of local and international recruitment professionals.
The firm already has offices in the US, Poland and Czech Republic, as well as UK offices in Warrington and its Maidenhead head office.
Contractor accountancy firm Churchill Knight & Associates has launched its own umbrella company - Churchill Knight Umbrella. 
The firm says the new service will allow Churchill Knight to continue to offer its contractor accountancy service, in addition to providing a compliant solution for those contractors now caught by this month's IR35 changes in the public sector.
International assessment specialist cut-e and video interview provider ZeroLime have launched a mobile-enabled selection tool. It combines assessments and a competency-based video interview aimed at making it quicker and easier for organisations to recruit new staff. 
Known as VIPA (Video Interview and Psychometric Assessment), the tool creates a short application form, with questions and eligibility checks, that candidates complete on an Apple or Android device. 
Any of cut-e's personality, ability or situational judgement tests can be included or customised assessments can be created. Candidates record themselves answering competency-based questions, and recruiters can then create a shortlist of those with the right communication skills and motivation. 
International engineering recruiter ewi, part of nGAGE Specialist Recruitment, has launched a new life sciences division. 
In a statement, the company confirmed the move was intended to meet increasing demand from within the medical technology industry. The new division will supply senior professionals across two principal markets – medical devices and pharmaceutical – led by an experienced team to drive growth across Europe. 
Multi-sector recruiter Fuel Recruitment has launched a new division and realigned operations along three business units under the banner of The Fuel Group.
The units include:
•    Fuel Recruitment providing traditional recruitment services with particular focus on IT, consulting, telecoms, marketing and engineering.
•    Pivot RPO, offering tailor-made services to clients who require external support across recruitment, compliance, payroll and brand reputation. 
•    Fuel Professional Services providing digital consultancy and delivery for IT-enabled projects, predominantly in the public service sector through authorised public sector frameworks such as G-Cloud and digital outcomes. 
Government has launched a new Business Leaders Group that will work with the government to challenge issues affecting disability unemployment.
The leaders from a range of sectors, from communications to construction, will use their influential status in their industries to tackle misconceptions around employing disabled people and promote the benefits of having an inclusive workforce.
 
The group includes: 
•    Tim Fallowfield (chair): Sainsbury's – company secretary and corporate services director and board sponsor for disability and carers
•    Dan Brooke: Channel 4 - chief marketing and communications officer and head of diversity
•    Mark McLane: Barclays - global head of diversity and inclusion
•    Melanie Richards: KPMG – vice chair and board member for diversity and inclusion
•    Mick Jeavons: Royal Mail - chief of staff and head of diversity
•    Michele Oliver: Mars - UK marketing director
•    Adam Raeburn-James: GlaxoSmithKline - peer member of GSK Global Disability Council
•    Emma Mercer: Carillion – finance director
•    Karen Ann Allchurch: Arsenal FC - people director
•    Chris Vaughan: Whitbread - general counsel
•    Dr. Stephen Duckworth: independent disability consultant and former director – Capita
•    Dr. Hari Sundaresan : BT Group - chief procurement officer & disability sponsor
Talent solutions specialists Nicholas Associates Group has launched new websites for eight of its companies.
They include Nicholas Associates Group, Stafforce, Stafforce Managed Services, Nicholas Associates Professionals, Graduate Talent Solutions, Apprentice Employment Agency, Nicholas Associates Software and Nicholas Associates Consulting.
The new sites, compatible across multiple platforms and devices, features long-form webpages, full width images and parallex scrolling, providing a tool for sharing content.
Newcastle-based Solutions Recruitment Group is opening a new office in Warrington.
The new branch will create up to 15 new jobs and opens on the back of the firm securing a number of new clients in the North West.
CRM software supplier TriSys Business Software has launched TriSys TV, an IPTV channel dedicated solely to recruitment agencies.
Built using TriSys' customisable API and hosted on its core technology platform, TriSys TV will be viewable from 10 April 2017 at tv.trisys.co.uk. The broadcast will feature an overview of company products, services and technological capabilities, interspersed with content demonstrating how streaming video can help recruiters increase placement quotas.