The appliance of science in assessment
SUE WEEKES
12 September 2023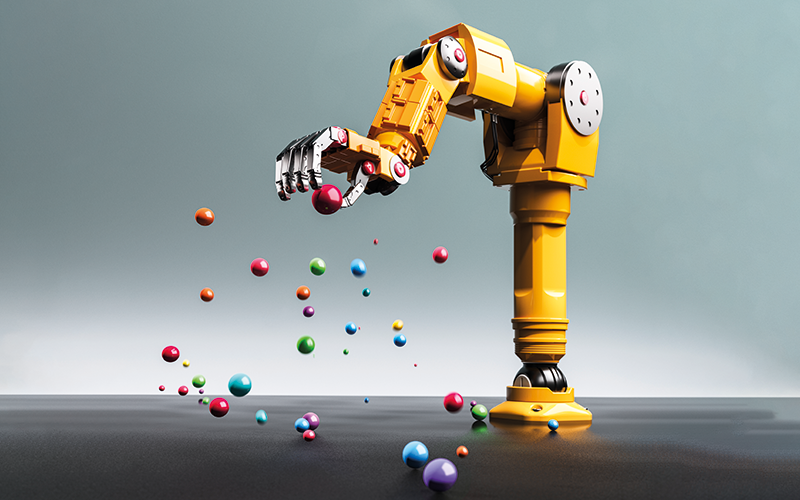 Hiring the right person for a role is a science, with testing and assessment increasing and evolving. particularly with the rise in AI.
Recruiters have always prided themselves on being able to predict how a candidate will perform in a role. Undoubtedly, some have a gut instinct for such things, and experience also plays a key part. Added to this, they have been aided for decades by psychometric testing that has proven itself to be a robust assessment tool. And, more recently, the rise of data analytics and artificial intelligence (AI) has enhanced such testing. Assessment has become more predictive and provides far more insight into how a person will not just perform in a new job but also integrate with the team and fit into the culture of the organisation.
Robert Newry, CEO and co-founder of Arctic Shores, which draws on a wide body of neuroscience research for its task-based assessments, says employers should expect three things from testing today: an assessment that is predictive of success in the role; an assessment that uncovers human skills and workplace intelligence; and an assessment that gives a strong candidate experience. Candidates, meanwhile, need to be engaged by the testing, be able to recognise its relevance and receive timely feedback on what the employer has learnt about them. "There is a misconception that candidates want it to be short," says Newry. "This is a response to traditional assessments being boring rather than they can't be bothered to do them if they are long."
Gareth Jones, chief product officer at assessment specialist Thomas, underlines the importance of feedback. He emphasises that the value of the testing must extend beyond the employer to avoid a lost opportunity for candidates. "By having access to these reports and understanding how to interpret them, candidates can better evaluate if the position they are seeking to be hired for is a good fit for them or not," he says.
And Jones believes employers often miss another opportunity in using the testing by not applying people science to how an individual will more broadly interact and collaborate in the workplace. "What employers are not doing today is using assessments to better equip these new joiners to successfully integrate into, collaborate with and build trusted relationships with their new teammates," he says. "This is the new workplace superpower and employers are now waking up to the fact that there is so much more to the application of people science than they previously imagined."
Thomas is turning the traditional view of assessments on its head by helping individuals know themselves, know their colleagues and to apply these insights to build trusted relationships that enhance team performance and increase business success. The company calls it "team interaction optimisation (TIO)".
There are no questions and no right or wrong answers
Thomas client Metal Supermarkets, a leading supplier of small quantity metal in the UK, uses Thomas assessments to get a better idea of who they're hiring ahead of time. "They also encourage managers to use assessment results to better understand how to best to communicate and manage an employee in the future," says Jones. "They've found that implementing assessments as part of the recruitment process has helped them reduce turnover and save money."
It's no surprise that Thomas is using its own assessments to support recruitment, onboarding, management and development of its teams, and says it is finding great benefit in sharing profiles across the entire business. "The new functionality gives individuals brief, accessible insights into their colleagues' behavioural profile and communication style," says Jones. "They can then compare their own profile to that of a colleague, seeing easily how each differs in communication and working style. It also provides brief, actionable advice into how best to work and communicate with colleagues. Many at Thomas now use this comparison view before meetings to better understand their colleagues to ensure they get the most out of every interaction, improving collaboration and productivity."
Arctic Shores is similarly trying to change the thinking behind assessment by removing the question-based interface and asking candidates to complete a number of three- to six-minute tasks because it contends that this reveals true behaviours and abilities. "There are no questions in the tasks and no right or wrong answers, so the candidate has to approach them in whatever way feels natural to them. As a result, we get an authentic data set of what their preferences are based on the actual activity," explains Newry.
The company also believes that by removing questions, it is removing the filter through which some people overinflate their capabilities while others underrate them. "Across the tasks we are able to get a picture of 26 different personality traits and eight cognitive ones. Each task is different and is based on decades worth of neuroscientific research," he says.
The company is also using the term 'CV-less hiring' to put forward a potential-centric as opposed to experience-centric approach to assessment. The programme was developed in consultation with Advanced Software (which uses the approach itself) and is already being piloted by Siemens and Molson Coors. "The point is that it is a mindset change. We are not saying that experience is not important. Rather, we are saying that soft skills, or human skills, as we prefer to call them, should be placed at the forefront of the job description – and therefore the job advertisement – not simply 'years of experience' in a specific task," says Newry.
Also seeking to evolve methods of assessment is the global executive search firm Kingsley Gate. It notes that among the biggest change to assessment in the past five years has been the clear distinction that exists between onboarding guided by assessment, assessment in the selection process and assessment for ongoing development.
The company spotted an opportunity to strengthen job resilience by building an online tool that can assess the qualifications, experience and personal decision-making styles of executives. It took a research-led, data-driven approach (based on data collected from 6,000 candidates), which enabled the company to observe different decision-making environments and frameworks across a range of businesses.
"Based on our findings, we were then able to develop an online assessment tool, which can map potential leaders to the best-suited business environment and culture, based on their decision-making skills and experience," explains Tom Connolly, chief HR officer, Kingsley Gate.
The tool, called HELIA, uses decision-making as the primary lens for identifying, evaluating and selecting outstanding executive leaders.
"We can assess career resilience and recommend the best long-term match for the organisation with future potential performance in mind," adds Connolly. "This includes their alignment with an organisation's decision-making environment and culture, as well as their ability to challenge the status quo. It's a well-known fact that losing an executive is both costly and disruptive. In the past, recruiters didn't necessarily prioritise job resilience and it was considered a normal part of the recruitment lifecycle for there to be employee churn."
Leaders are defined by the decisions they take and the search firm's recent research with FT Longitude shows that effective decision-making can also radically alter a company's direction. Given this, it is surprising that a quarter of senior executives said that their decision-making experience, capability or potential was not explicitly discussed before starting their current role. "And we think that this is just the tip of the iceberg," says Kingsley Gate chief operating officer Francesca d'Arcangeli.
We can assess career resilience and recommend the best long-term match for the organisation
"It's therefore essential that their decision-making approach and style are assessed at the earliest stage of the interview process. In this way, we can help identify executives who can lead businesses through transformation."
The developments spearheaded here demonstrate how testing and assessment is evolving and developing a broader relevance for the entire employee lifecycle. But there is more to come and we are only at the dawn of how new tools like AI might impact assessment in the long-term (see the November-December 2023 issue of Recruiter to explore its positive and negative impact). In the meantime, the next-generation tools becoming available are using science in a way that helps employers tackle a range of issues from engagement through to building high-performance teams.
"Employers are starting to realise how critical people science can be in creating a culture of highly engaged, connected and collaborative employees," says Jones. "While focus on previous experience and hard, technical skills is important, there is plenty of validated research showing that psychological factors have some of the strongest relationships with overall success at work."
---
Case study: Brakes & Arctic Shores
Brakes is the UK's leading wholesale foodservice company and is part of the global brand Sysco. It is partnering with Arctic Shores to streamline its recruitment process, find high-quality candidates and expand its talent pools. It worked with managers to highlight the benefits of the new system, as well as addressing candidate resistance to psychometric assessments in certain business areas.
"Before rolling out to the business, we made sure it was the right solution by trialling it in one area of the business first to prove its efficacy. And it did just that," said head of resourcing at Sysco, Vicki Sengonca. "The assessment improved candidate quality, reduced attrition rates and saved our team's time, leading to a more efficient and effective hiring process."
The new approach was applied to various roles, including call centre, product supply, and field sales positions. So far, it has been used in eight individual volume roles and has assessed more than 1,000 candidates. "It's a powerful tool that has shown us objective criteria to measure candidates' true potential, as well as saving us from reading thousands of CVs," says Sengonca.
"Before using Arctic Shores, the process wasn't as objective as we would have liked; a lot of hiring was done on gut feel rather than objective criteria, and we knew this needed to change. The team is really passionate about giving every person the opportunity to work for Sysco – regardless of past experience.
"In this sense, we had high expectations that doing the right thing would lead to the right results. Ultimately, we chose Arctic Shores with the expectation that we were partnering with an assessment provider that was predictive of success in the role, uncovered potential and gave a great candidate experience – that's exactly what we got."
Brakes measured the success of the new approach by looking at two clear metrics: interview statistics and candidate experience data. Historically, it has not experienced the best interview turnout. Since using the Arctic Shores assessment, it is achieving 90% attendance by candidates invited to interview. "This means we engage with the right candidates, allowing our hiring managers to select from a bigger talent pool. We have a candidate satisfaction score of 83%, meaning not only are we engaging with the right candidates – they are enjoying the process," says Sengonca.
In the future it will evaluate performance data and attrition rates.
"What's really exciting about the new approach to hiring is the buzz it's created in the business," she adds. "At first, there was some concern about losing the traditional method of relying on CVs, but that was soon overcome as the number of suitable candidates grew. Now we are getting requests from business areas to use Arctic Shores and will be piloting its use with our transactional finance team and also our recruitment for our finance apprentices.
---
Image Credit | Getty