FAST 50: Growth rates on the rise
Daniel Shrimpton
6 July 2023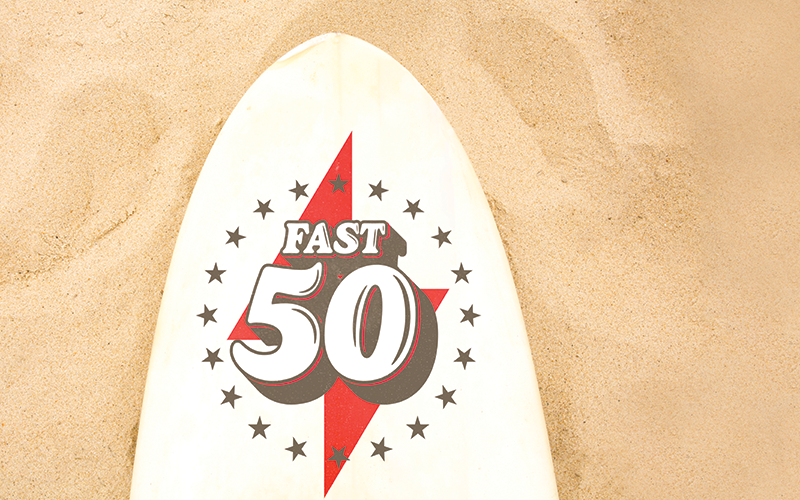 As this year's FAST 50 shows, there is cautious optimism in a challenging market for UK staffing businesses.
Last year's FAST 50 analysis made two predictions:
1) Increasing average growth rates in 2023; and 2) Challenging macro-economic factors that were likely to adversely affect the sector. While both predictions have been proven correct, it is fair to say many of us had underestimated the extent to which the ensuing political uncertainty, rising interest rates and rocketing inflation would affect both UK and global businesses. Nevertheless, it is encouraging that the UK is expected to avoid recession this year, and while unemployment rates have crept up, they remain at a near 50-year low and vacancies remain high, reinforcing the structural skills shortage in the UK economy.
I am pleased to report this year's FAST 50 achieved an impressive 31% average compound annual growth rate (CAGR), the highest score since 2020 and significantly up on last year's 26%. Buoyant market conditions in 2021/22 captured in this year's data will be contributing to the strong performance and while we are optimistic for 2024, we expect growth rates to slow with the uncertain economic backdrop filtering through to market demand. Nevertheless, experience suggests that the best operators succeed in such markets, and we're impressed to see many businesses focusing on the execution of key strategic initiatives, internal process optimisation and use of technology that, in many instances, had been deprioritised during the high-growth, post-Covid environment.
Understanding Recruitment and ICG Global are the two stand-out performers in this year's list, both reporting growth in excess of 95%, representing the Technology and Healthcare sectors respectively. Understanding Recruitment successfully put in place an Employee Ownership Trust (EOT) in January 2023, making its staff a 60% shareholder in the business. EOTs are increasing in popularity as business owners look to empower their workforce, preserve the legacy of their business and benefit from the tax efficiencies of the schemes when extracting value. We expect the popularity of these schemes to rise as a result of M&A activity in the sector slowing, with investors becoming increasingly fastidious.
The Healthcare and Technology sectors are the second and third most represented categories by volume in this year's list having experienced phenomenal growth in recent years, particularly following the pandemic. Technology skillsets were called upon to facilitate rapid digital transformation that was required to adapt business models and react to changing consumer behaviours, which was compounded with the release of a backlog of global projects paused at the outset of the pandemic. This pent-up demand continues to unwind and will be a key driver of the increase in tech recruiters placing on this year's list.
The Healthcare sector continues to wrestle with record waiting lists that have increased by 59% since May 2020 to 6.2 million people over a three-year period. Healthcare staffing businesses have been integral to safeguarding the provision of care and creating a pipeline of talent for the UK to address the backlog. Yet, rising social care commitments and an increasingly disgruntled workforce have exacerbated the challenges for the sector, requiring staffing providers to think more innovatively around how to attract and upskill talent.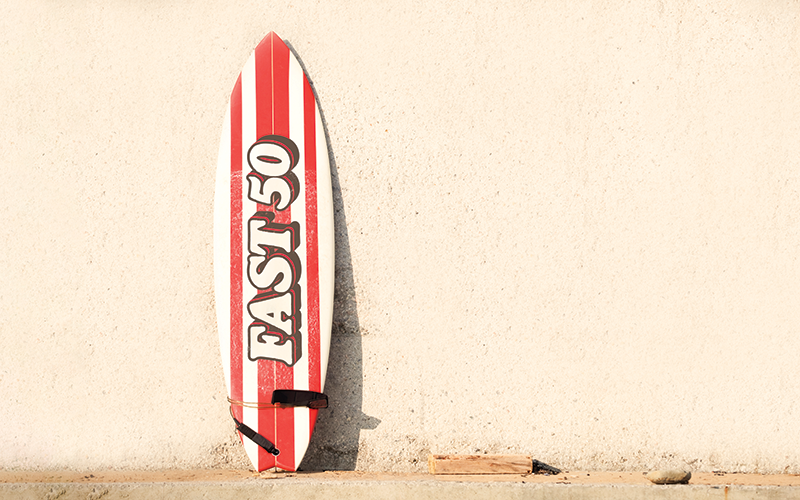 This year's list comprised 14 multi-sector agencies, the only category to outperform the Technology and Healthcare sectors. It is the third year running that this category has topped the list, which we expect is, in part, driven by the portfolio effect of sectors serviced by these organisations.
Healthcare and Technology are the second and third most represented categories by volume in this year's list having experienced phenomenal growth in recent years"
Focusing on services rather than sectors for a moment, current market conditions tend to lend themselves to niche contract staffing specialists as organisations opt for temporary over permanent resources, particularly in the current inflationary wage environment. Staffing businesses reliant on permanent placements and embedded hiring solutions will have to work increasingly hard to achieve growth over the next 12 months. There are always exceptions, and Dartmouth Partners (now part of Kernel Group having acquired Pure Search), focusing on 'future leader' and executive placements in high demand Financial Services and Legal roles, placed fifth on this year's list. Having received investment from Three Hills Capital Partners earlier this year, the Kernel team will be looking to continue its growth trajectory through 2023/24.
It is entirely feasible that the contract staffing market continues unabated and a contraction in the inflationary environment sees business confidence in making permanent hires return. We are confident that growth rates will be robust in 2024 and hope next year's FAST 50 will prove this year's predictions wrong.
---
Methodology
The Recruiter FAST 50 prepared by Clearwater International lists the fastest-growing, privately-owned recruitment companies in the UK according to a revenue compound annual growth rate (CAGR) over the three most recent annual reporting periods.
CRITERIA FOR INCLUSION: To qualify, companies must be unquoted, registered in the UK and not subsidiaries, although their ultimate holding companies may be based offshore. Companies which are backed by private equity or other financial investors, either minority or majority equity stake, are also considered for inclusion. All companies considered for inclusion must achieve minimum annual sales of £5m in each of their last three financial years.
EXCLUSIONS: Companies that have filed abbreviated accounts at Companies House without disclosing audited sales are excluded from the FAST 50. Companies that are not pure play recruitment companies are also not considered. Recruiters that are co-owned by foreign trade recruitment companies or where a listed recruitment firm holds a minority stake are also discounted.
DATA COLLECTION METHODS: Qualifying companies are identified through independent research, which utilises a number of financial databases, Companies House information, press coverage and other research sources. Entry submissions are therefore not required, although any firm which believes that it may not be automatically assessed in the 2023 FAST 50 may contact Clearwater International to discuss. Please email [email protected]
---
Daniel Shrimpton, director of corporate and finance house and international M&A specialist Clearwater International, compiler of the Recruiter FAST 50
Image credit | iStock |Getty