FAST 50: Growth down but sector not out
Daniel Shrimpton
11 July 2022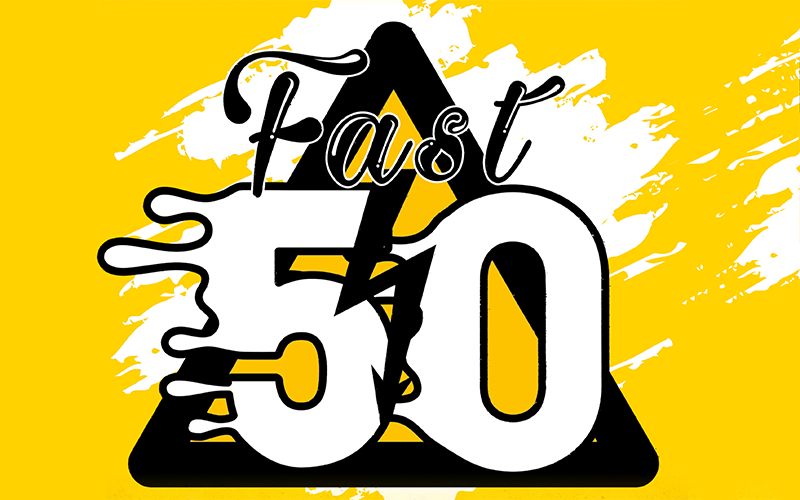 The data says that growth in the recruitment sector is down, but there is much to be positive about
Coming out of Covid-19, the UK remains the third largest recruitment market globally, but despite this, the scarring from recent lockdowns is still pervasive across the FAST 50 recruitment list.
An average compound annual growth rate of 26% for this year's cohort is significantly lower than around 35% experienced in recent years and below that in 2021.
Analysing the data in more detail, it is evident that this year's top 50 ranked companies have not all contributed proportionately, with certain businesses driving up this average and giving rise to the widest range since 2019.
However, this does come with a health warning, as publicly available data isn't necessarily current. Clearwater's view based on exposure to current market activity is that growth across staffing businesses is exceptionally strong, which has also resulted in one of the busiest M&A markets in recent times.
Professional services has been the best performing sector, albeit helped tremendously by the outstanding growth of first-time entrant Dartmouth Partners. The growth within this sector, and specifically Dartmouth Partners, is an illustration of the war for talent among professional services firms as demand for services re-bounded far quicker than expected in the post-Covid opening of the economy. This has been further exacerbated by a considerable increase in salaries across the sector, particularly across the City of London, a core area of Dartmouth's operations.
The construction and logistics sectors also performed very strongly having experienced a similar rapid bounce-back from the hard lockdowns in 2020. This is exemplified by both the Challenge and People Group who have experienced +50% annual growth rates over the past two years.
Challenge is likely to have been boosted by the consumer shift to online shopping and the vast distribution networks that this has required. Interestingly, the UK's warehouse and transportation infrastructure has been the fastest growing industry group, both in recent years and over the longer term¹. The past 12 months have also been a rewarding time for the construction and engineering specialist, People Group, who have benefitted from the uptick in demand for commercial construction and infrastructure projects, which have boomed following the 'work from home' trend proving an ideal time to undertake such developments².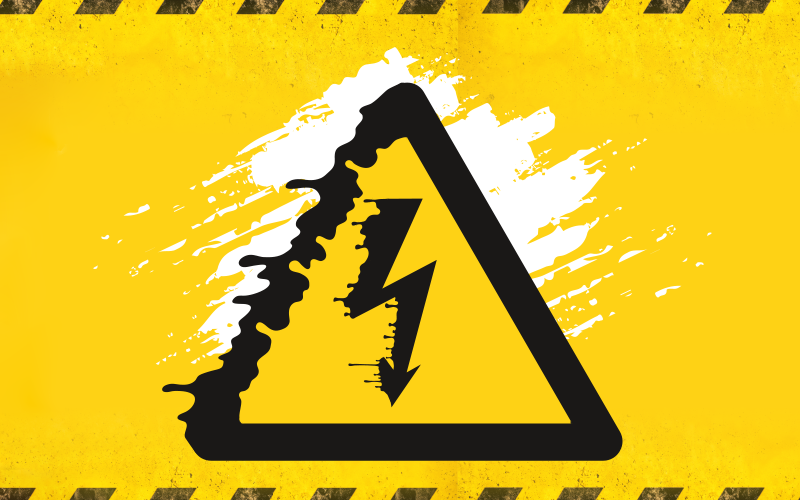 In responding to the surge in demand, the recruitment industry has had to invest internally to meet requirements for staffing solutions to ensure they themselves are able to find the talent to fulfil clients' requirements. While the majority have done this internally, some have looked for external funding and support, notably from private equity that recognise the candidate-tight market creating huge demand for businesses capable of finding talent. Private equity-backed companies now represent seven entrants on this year's FAST 50, compared to three and four on the 2021 and 2020 lists respectively.
Professional services has been the best performing sector... and construction and logistics sectors also performed very strongly"
Continuing from previous years, Healthcare has been strongly represented with 14 companies appearing on the list, as the NHS tackles record-breaking waiting lists for patients and a narrowing talent pool due to government-imposed visa protocols. Within healthcare, this year's cohort is skewed to health and social care (12) as opposed to life sciences (two), with the immediate resourcing demand for doctor and nurse locums exceeding the investment within Pharmaceuticals and others over the same period. Multi-sector recruitment companies remain prevalent, comprising 12 companies on the FAST 50 list in what is an indicator of the positive momentum within the recruitment market.
Clearwater expects an increase in average growth rates for the FAST 50 list next year as the current buoyant market is reflected in the next set of published accounts. The sustainability of growth expected to come through next year is the question many are wrestling with, and investment is being focused on markets with strong, long-term underlying growth drivers.
Worryingly the likes of Walmart, Tesla and Amazon are three examples of companies that have indicated that they may have over hired and are now taking a period of reflection on staffing levels³. Whether such trends are representative of the wider population, especially those in the mid-market, remains to be seen. Equally, rising inflation rates and the increasing cost of living is inevitably going to lead to some belt tightening that may start to impact the sector.
---
Methodology
The Recruiter FAST 50 prepared by Clearwater International lists the fastest growing, privately-owned recruitment companies in the UK according to a revenue compound annual growth rate over the three most recent annual reporting periods.
CRITERIA FOR INCLUSION: To qualify, companies must be unquoted, registered in the UK and not subsidiaries, although their ultimate holding companies may be based offshore. Companies which are backed by private equity or other financial investors, either minority or majority equity stake, are also considered for inclusion. All companies considered for inclusion must achieve minimum annual sales of £5m in each of their last three financial years.
EXCLUSIONS: Companies that have filed abbreviated accounts at Companies House without disclosing audited sales are excluded from the FAST 50. Companies whose latest available filed accounts are 2018 or before are excluded. Companies that are not pure play recruitment companies are also not considered. Recruiters that are co-owned by foreign trade recruitment companies or where a listed recruitment firm holds a minority stake are also discounted.
DATA COLLECTION METHODS: Qualifying companies are identified through independent research which utilises a number of financial databases, Companies House information, press coverage and other research sources. Entry submissions are therefore not required, although any firm which believes that it may not be automatically assessed in the 2022 FAST 50 may contact Clearwater International to discuss. Please email [email protected]
---
References
https://www.ons.gov.uk/businessindustryandtrade/business/activitysizeandlocation/articles/theriseoftheukwarehouseandthegoldenlogisticstriangle/2022-04-11
Build Back Better: our plan for growth Report, March 2021 (https://assets.publishing.service.gov.uk/government/uploads/system/uploads/attachment_data/file/968403/PfG_Final_Web_Accessible_Version.pdf)
---
Daniel Shrimpton, director at corporate finance house and international M&A specialist Clearwater International compiles the Recruiter FAST 50
Image credit | Shutterstock