Tech & Tools: July/August 2022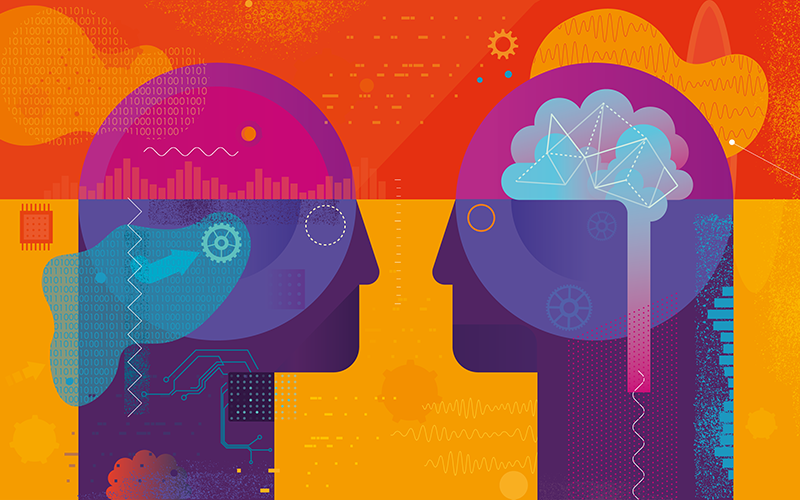 IN FOCUS: In artificial intelligence we trust?
Artificial intelligence (AI) has been building momentum in the recruitment technology world for many years and is increasingly being used to help match candidates to roles, surface top talent and predict performance. But the big question remains: are recruiters ready to trust it?
Robert Newry, CEO and co-founder of Arctic Shores, which was set up to challenge the way companies identify potential candidates, says the answer is probably not, but adds, "if they don't, they will soon find themselves in decline". He believes that they are more in a dilemma about "how" to use it. "If it means a faster search of a database to shortlist candidates against a client brief, then happy days. It makes their lives easier," he says. "However, we have a digital skills crisis, so it's no longer economically sensible to keep hiring based on experience and skills in circumstances when they are in such short supply."
Indeed, while one of the benefits of AI is to reduce time to find and shortlist candidates, it has so much more to give. And when used with other techniques and technologies, it can create a powerful hybrid that falls somewhere between filtering and assessment.
Arctic Shores, for instance, claims to be able to unveil a candidate's true potential in 45 minutes and uses a combination of neuroscience, AI and algorithms. "Companies are looking to open up to a broader talent pool who have transferable skills, which can be trained," says Newry.
These sentiments are echoed by Jack Davies of AI recruitment technology firm AssessFirst, which has developed a predictive hiring solution that makes use of behavioural assessment. He believes that what we're seeing playing out in the job market is the result of employers attempting to attract candidates that simply no longer exist. "They have moved to new employers, new industries or have shifted their work-life balance in such a way that they aren't viable employees for the environment in which they once worked."
This is applying pressure on recruiters to diversify and search for candidates in different industries or who have atypical backgrounds to the current workforce. Davies adds: "Whether organisations or individual recruitment leaders are ready or not, this operational pressure is forcing their hand to acknowledge that AI is perhaps the only mechanism by which this challenge can be tackled at scale."
Undertake due diligence
It is important that recruiters do their due diligence when picking a supplier and Newry urges them to ask vendors for validation studies and proof cases as well as talk to existing clients of similar size or who are hiring for similar roles.
He explains that Arctic Shores has always followed psychometric best practice. "We use AI in the design of our personality trait scores but not in our matching approach," he says. "Our matching algorithm is transparent and tested for any group effect before it is used; furthermore, it is checked regularly afterwards."
Much has also been made of AI's ability to reduce bias in the recruitment process. Once again, it is important to probe vendors on this subject. Moreover, all sectors are coming under increased pressure to be upfront and transparent about the ethical use of technologies such as AI. The World Economic Forum has set up the Global AI Council and recently praised HireVue for being the first in the industry to publish an AI Explainability statement that provides information on how its AI-based assessments are used.
Websites should also provide background information as a minimum. The recruitment platform SmartRecruiters explains that its algorithms do not analyse or use any personal candidate data (name, age, gender, email address, phone number or any answers to required diversity questions) when calculating a match score, mitigating potential bias on any of these factors. And to avoid learning bias from past behaviour, it doesn't factor in past hiring decisions as feedback into the algorithm, minimising the reinforcement of any inherent hiring biases. It also uses general market data to compare against customer data to offset any existing biases within the customer data.
Performance metrics
Recruiters should also ask for performance metrics that show AI's effectiveness. Davies says global recruitment specialist Spencer Ogden has confirmed that its workforce is 22% more diverse since using AssessFirst and its AI, specifically with more women employed in its London office. Metrics also show that new employees are making their first sales and generating revenue for the business 12 days faster when they have been recruited using AssessFirst technology.
As well as surface top talent and predictive performance, AI's ability to streamline processes and increase efficiencies shouldn't be under-played. SmartRecruiters solutions can be integrated with its applicant tracking system and other recruitment tools to make key decisions around recruitment strategies. "AI uses data science and talent acquisition team feedback to provide deeper insights through job matching scores to surface relevant candidates from your database before you even advertise," says Robert Symons, general manager, EMEA at SmartRecruiters. "This helps recruiters and hiring managers to make more strategic hiring decisions around where to spend their time sourcing and advertising."
---
In brief
Taking an analytical view of talent
Talent management technology specialist Beamery is launching a suite of reporting and analytics tools to help employers better understand how to retain and grow talent, as well as predict future workforce trends and achieve diversity targets. Beamery Talent Analytics has also added capabilities to track employee sentiment, with a focus on identifying potential flight risks within organisations.
Matching top tech remote talent and roles
Andela, the global network for remote technical talent, has developed a platform which it claims creates a more direct and personalised hiring experience
for candidates and recruiters. Algorithms and data-driven technology powering the site match candidates to jobs but also constantly learn to refine the personalised recommendations. Candidates and recruiters can "visualise compatibility" via graphs, showing an overlap in skills and preferences.
Smarter onboarding
Recruitment software developer SmartRecruiters' latest solution claims to offer a "seamless" onboarding experience for new hires. SmartOnBoard allows them to find their onboarding tasks, get introduced to the team and familiarise themselves with their employer's brand and culture through a single portal. Meanwhile, automated onboarding activities free up onboarding teams from administration.
Automating recruitment marketing at scale
Cloud-based recruitment software company iCIMS is acquiring the marketing automation software Candidate.ID. It says the acquisition will enable it to bring the power of marketing automation "at scale" to the world of recruitment. Candidate.ID automates repetitive candidate engagement tasks and allows recruiters to personalise and manage candidate engagement workflows with customisable omni-channel campaigns.
www.icims.com
https://candidateid.com/
Image credit | iStock