Jobs recruiters should be aware of in the future
30 July 2021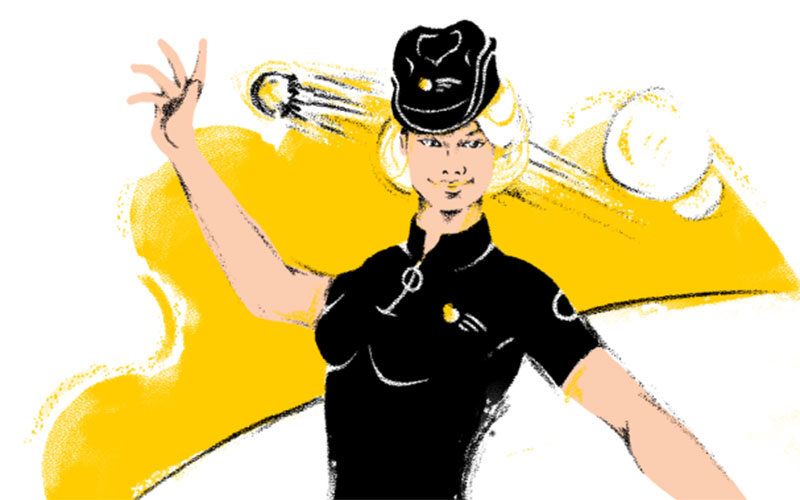 Recruiters should be on the lookout for the next specialist job sector, says Jellyfish Training.
The role of recruiters very much focuses on the now. Filling roles with candidates who show talent and expression in order to have the biggest impact within a company.
Despite there being an increased range of jobs now available across the globe, mostly through the advancements in technology, is there still an even further jump to be made in the career sector?
Jellyfish Training has pulled together a study looking into the jobs of the future, giving recruiters an opportunity to start thinking ahead at where they could be focusing on when recruiting. Whether these jobs happen within the next few years or centuries, one day our working world could look very different.
Should these be the jobs you start planning for?
Space tour guide
With a highly desirable skill set ranging from cosmology, astronomy, space science, geography, history and geology, recruiters may have their work cut out finding the perfect candidate.
A job that requires complete focus alongside people skills, candidates will help passengers stay safe, whilst ensuring they get the most out of their journey.
Pharmers
Searching for talented individuals who specialise in tech as well as agriculture will be a recruiters main goal here. Candidates must know how to raise carefully engineered crops and livestock to improve harvest.
As agriculture begins to take a huge leap forward thanks to a number of developing technologies, we're likely to see a boom in vertical farming, meaning we can grow food under artificial light, as well as other energy sources. Experience may be the key to bringing in the right individual here – something worth noting.
3D lab meat scientist
If you're a recruiter working within the food industry, you could be in luck. With the emergence of cultured meat, a need for food engineers to grow meat in Petri dishes is looking likely to surge, thanks to the emerging cultured meat industry.
Finding an experienced food engineer will be vital for this role and if successful, could find themselves changing how we produce food forever.
Augmented reality life designer
The world of design has grown vastly throughout the years, with programmes giving us the ability to create truly spectacular viewings. But where's the next step?
An augmented reality life designer will work with individual clients to design their augmented reality life of choice. This role includes helping design, write, calibrate, gamify, build and – most importantly – personalise the next generation of mind-blowing, in-the-moment stories for trips in augmented reality.
An exciting role for recruiters to be on the lookout for, this role could be suited to the younger generations, where technology and creativity come together.
Business-to-robot-to-consumer
Business-to-robot-to-consumer (B2R2C) is the idea that marketing is changing towards drones, voice assistants, artificial intelligence (AI), and digital avatars becoming gatekeepers between brands and consumers.
This means recruiters need to be out on the lookout for someone who has a deep understanding of marketing technology, giving them the ability to perform the role at the highest level.
So if you're a recruiter on the lookout for your next specialist job sector, which would you pick?
Find out more about the study here.
• Comment below on this story. Or let us know what you think by emailing us at [email protected] or tweet us to tell us your thoughts or share this story with a friend.