Sponsored: What does the future look like for disabled talent in the modern workplace?
20 March 2018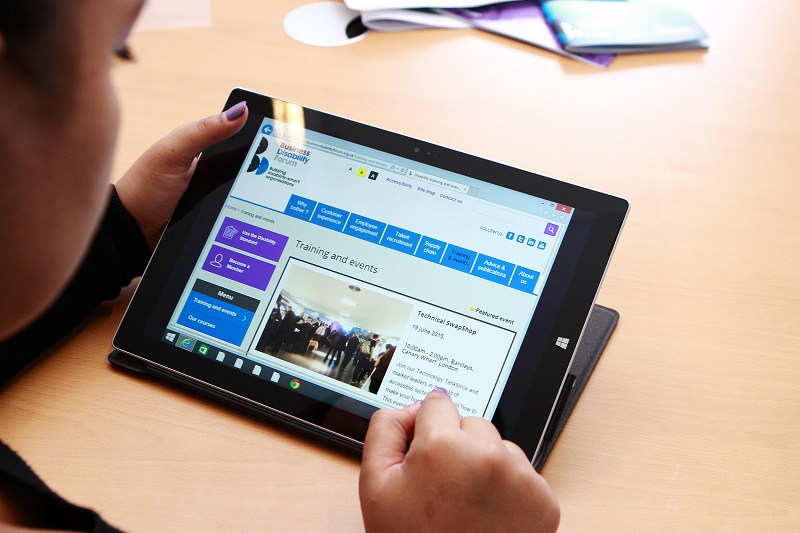 The workplace may have transformed, but is this for the good of disabled employees?
The new workplace
Today, for many people, "going to work" is markedly different to what it was even 10 years ago. Many work completely flexibly and from anywhere in the world. What was once considered specialist software has come to smartphones and computers that are universally available. What does this mean for disabled talent and how can this bring about positive changes?
Why companies need to keep attracting and retaining disabled talent
Research has shown that companies that promote a diverse workforce, attracting and retaining disabled people, minorities, women, and LGBTQ employees, were more efficient in generating new products and patents. It has also been found that companies that hired a more diverse set of employees had a richer pipeline of innovative products and a stronger financial position.
Our research yielded similar findings – that disability-smart working drives down costs by reducing turnover and increasing retention. We summarised our findings in a toolkit released in 2016.
Last year the Government updated its guidance on encouraging applications from disabled people is good for business, reporting that it can help to "increase the number of high quality applicants available; create a workforce that reflects the diverse range of customers it serves and the community in which it is based; bring additional skills to the business, such as the ability to use British Sign Language (BSL), which could result in large savings."
The challenge for employers today
There is no question, then, whether businesses benefit from diverse workforces – we know they do. The question is how we best engage these diverse workforces, particularly disabled employees.
Instead, we should ask whether more disabled people be given opportunities by the changing workplace.
While the government has made formal commitments to increasing the employment rate for disabled people, there were 3.5 million people of working age (16-64) with disabilities in employment between April and June 2017, an employment rate of 49.2%. The employment rate for people without disabilities was 80.6%. (see here for full source).
This needs to change. The employment gap needs to close both for the good of society and the strength of our economy. The challenge for businesses is how to drive this change and secure hard-won progress with a workplace that is changing so quickly.
This will be the focus of our summit on 'Disability in the Modern Workplace' on 18 April, which will look at future of work and career development.
We're bringing together speakers from Barclays, EY, Microsoft and more at an event opened by Sarah Newton, Minister of State for Disabled People, Health and Work, and featuring former BBC and ITV news anchor Sir Martyn Lewis CBE.
Dr Philip Friend OBE FRSA, Kate Nash OBE and Bela Gor, will discuss career development courses specifically designed for disabled people.
We hope that by gathering together figures from business, government and charities in this way that we can have fruitful discussions on responses to technological changes, the law and ways of working.
If you're interested in joining the conversation, register for the event now on our website.
This article was brought to you by the Business Disability Forum