Investing in ED&I for recruitment firms – it's not just for the box ticking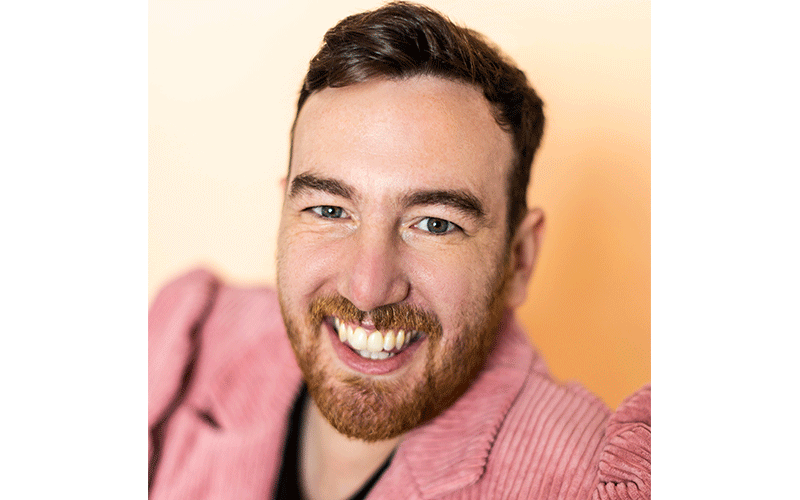 I'm humbled to be able to write about a topic that is near and dear to my heart – diversity & inclusion.
I identify as non-binary and run my own travel recruitment firm called Lightning Travel Recruitment in an industry that from the outside looks diverse, but unfortunately it's not the case and I've experienced first hand the lack of diversity in the industry.
Recruitment itself is no different. It's so important that we, as recruitment professionals, invest in D&I internally so that we can help to make a positive change in the industries that we recruit into.
I wanted to highlight some key things that are very easy to implement within your organisation that will make big differences to your staff and your overall company culture.
Gender neutral toilets – this is an incredible investment that removes the outdated two-sex divide and encourages inclusivity in a workplace.
Pronouns – a simple fix that will teach staff not to assume someone's gender based on their outward appearance and will make people within the trans community comfortable knowing they are talking to people with zero judgement.
Removing sex, sexuality and ethnicity on HR forms – it's not 1990 anymore and your sex, sexuality or background have absolutely nothing to do with your ability to do a good job. Having these on your forms actually makes minorities feel extremely excluded.
Looking at HR to include time off for same sex couples adopting and those transitioning – if your internal HR policies don't include basic rights for trans people transitioning or same sex couples adopting then it's worth changing this.
Educating staff by bringing in monthly speakers – creating a safe environment is one thing, educating your staff on issues faced by minority groups is another. Be sure to invest in speakers (with roots to the topics you need them to talk about) to educate your staff. Do NOT hire a heterosexual person to talk about LGBTQ+ struggles, for example.
Creating LGBTQ groups amongst industry peers – a problem the community faces at work is being the only person in the office who identifies a certain way. By working with your clients or competition to create support networks this opens up doors for people to make new connections and feel supported.
Actively being vocal to incite change in your marketing – making change internally is great, but you'll need to be vocal about it publicly too to make a real change. The fight for equality is far from over and being an ally is challenging outdated norms and backwards opinions.
Remembering to be proud 365 days a year – don't fall into the trap of pink washing for pride months. Having a rainbow logo for June and then never so much as speaking out about LGBTQ+ issues for the rest of the year does more harm than good.
An amazing organisation that we are a part of is called Certified Proud. The team there will review your current processes and everything down to internal and external comms, and hold you as a business accountable to support LGBTQ+ staff and rights all year round. It's an amazing investment if you want to support the community but don't feel comfortable doing it alone.
Investing in D&I will be hugely beneficial for your internal company culture, and by making a real change will set you apart from your competitors.
Chris King is the Thunder and CEO of luxury travel and lifestyle recruitment firm Lightning Travel Recruitment.
• Comment below on this story. Or let us know what you think by emailing us at [email protected] or tweet us to tell us your thoughts or share this story with a friend.